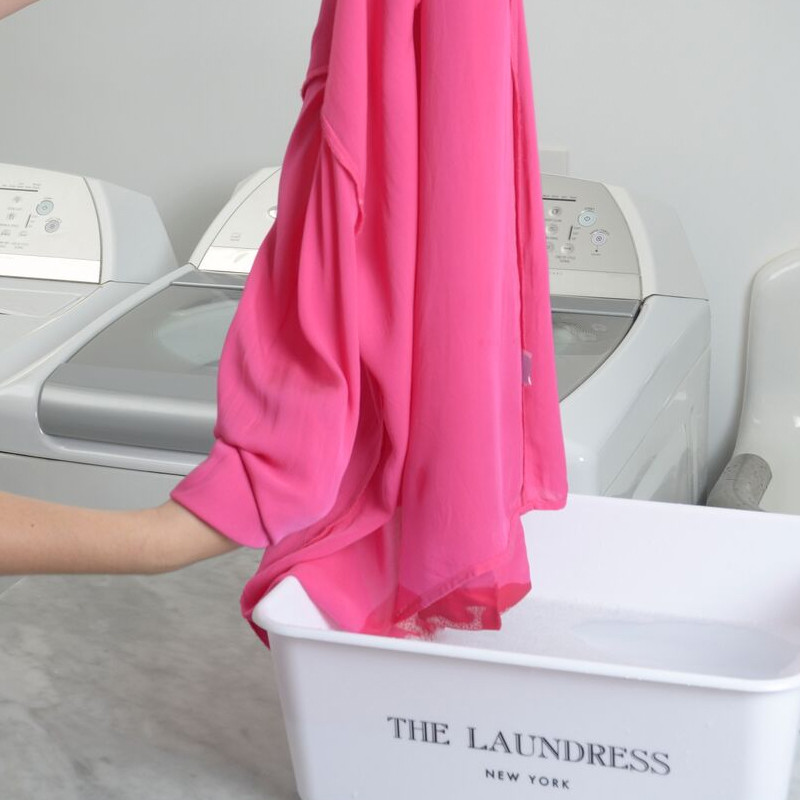 Test Item
VISCOSE RAYON is generally not washable at home (unless labeled otherwise).
Rayon is often mislabeled or partially labeled – so it is important to perform a water test when in doubt.
If washable, treat rayon as a delicate fabric to wash.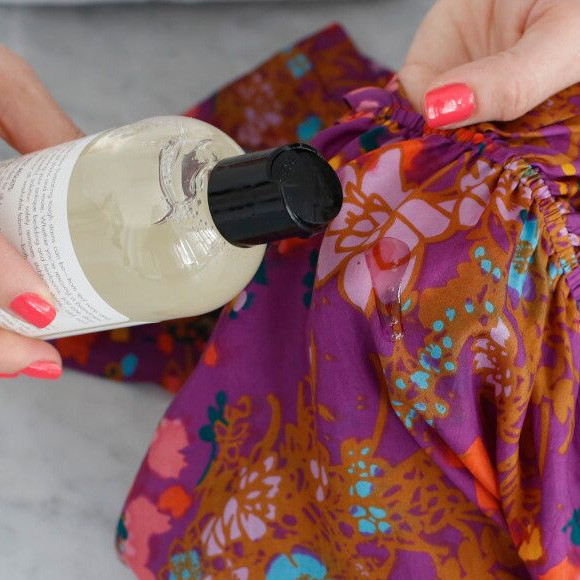 Pretreat
Properly washing your acrylic blankets or garments that contain acrylic starts with pre-treatment. Pretreat and spot clean stains with Stain Solution or the Wash & Stain Bar (the best silk stain removers) . To remove odor from a viscose item, presoak it lukewarm water mixed with a ¼ cup of Scented Vinegar.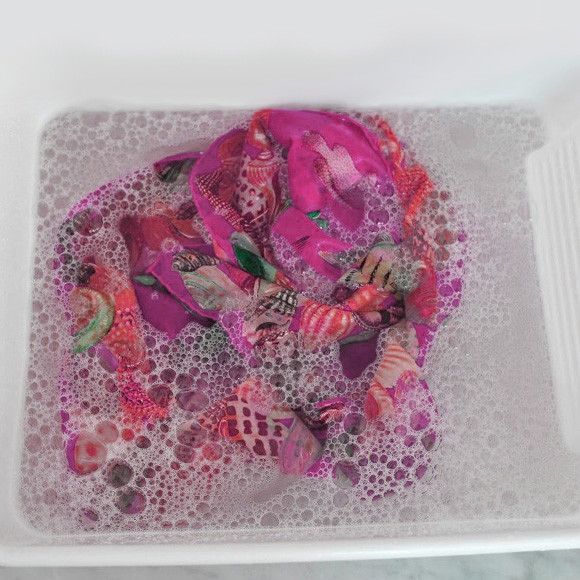 Handwash
Handwashing is always the best and safest method for washing rayon.
Add 2 capfuls or a squirt of Delicate Wash to a washbasin or sink filled with cool water.
Submerge the item and gently agitate the water with your hands to evenly distribute soap. Soak for up to 30 minutes.
Rinse well by running cool water through the item until the water is no longer soapy.
Do not wring. Instead, press the water out of the item.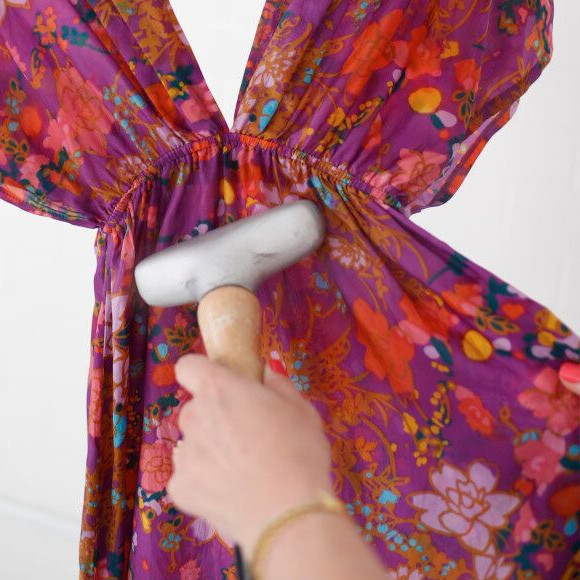 Dry & Finish
Lay the item flat in its natural shape on a drying rack or hang to dry. Do not put it in the dryer, as Rayon can definitely shrink in the dryer.
To remove wrinkles, we recommend steaming for the best and safest finish. If you don't have a steamer, you can use the iron by hovering over the item and using the steam setting.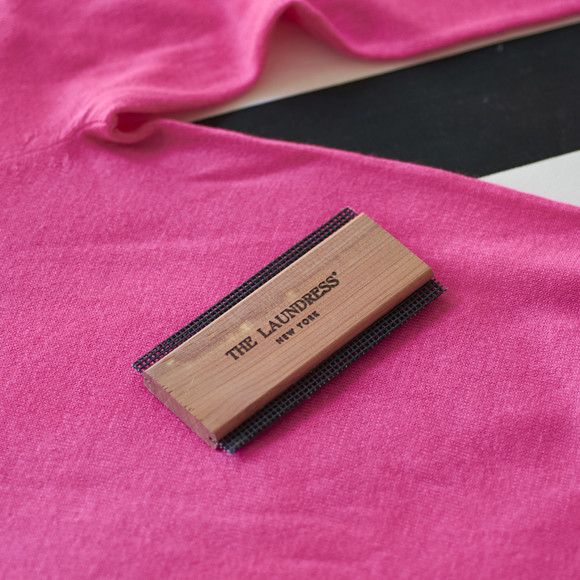 De-pill
Remove pills on fine-gauge knits by gliding the Sweater Comb across pilled areas. Always work the tool in one direction.
Pilling is a direct result of friction (which naturally occurs with movement), so the more you wear an item, the more likely it is to pill.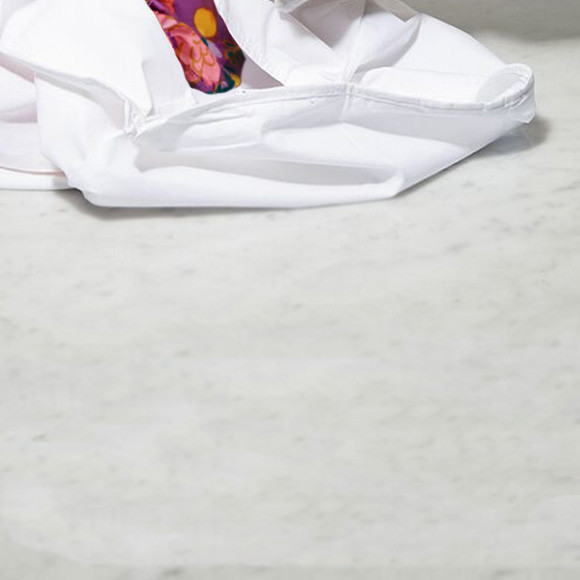 Store
Knit items should be stored folded to prevent stretching or distorting. Woven items such as pants can be hung.
Always store items clean.
We recommend storing in a breathable cotton storage bag to protect items from bugs.
Storing in plastic encourages yellowing and can trap mildew-causing moisture, a prime environment for bugs.
All techniques are based on textile science. Not all garments perform and react as science would predict.