Yes, You Can Wash Moncler!
No brand achieves the balance of utility and fashion quite like Moncler. Drawing inspiration from couture designs, their structured down jackets with the finest of trimmings often are categorized as high fashion and therefore "Dry Clean". But we can't forget that while the jacket does now "live in the city" it was actually "born in the mountains".
This iconic piece was (and still is) the top choice of world-renowned athletes and explorers and can withstand the harshest of elements. If this jacket can withstand high summit peaks and harsh ski slopes, it should certainly be able to weather a wash cycle! In our guide, we'll teach you how to launder washable Moncler jackets from the cozy comfort of home (or the ski lodge).
A Word of Caution: While many puffer-like jackets of the Moncler ilk are easily washed at home, items with non-removable fur or leather attachments should simply not be washed. Additionally, the best way to wash Moncler jackets is in a machine without a central agitator, as it can cause tearing and snagging of delicate garments like these. If you are not sure whether your coat can be washed, check the tag. If it says "dry clean only", leave it to the professionals.
STEP 1:
For washable outerwear fabrics, pour a few drops of a stain treatment, like Stain Solution, over the affected area and work in using a Stain Brush. It's always best to start with just a dime-sized amount (or less) of product to avoid over-saturating the fabric—as you work the solution in, you can layer on more as needed. Always test first before applying stain removers to avoid color pull.
For added cleaning power, hold the area being treated beneath a faucet running tepid water to help work the stain as needed.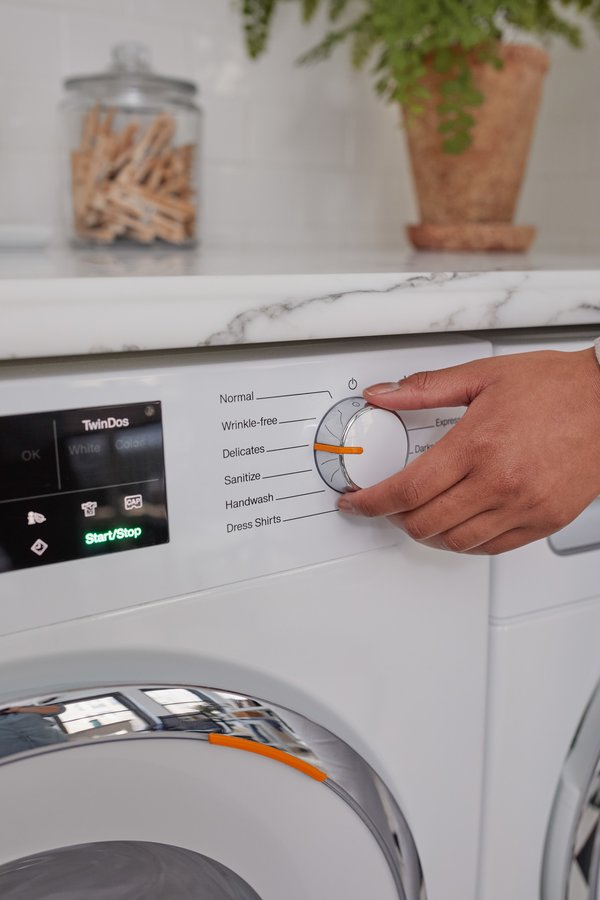 STEP 2:
Detach all removable pieces of the jacket such as the hood and clear out all pockets. Don't forget lingering tissues and lost gloves!
Place detachable pieces into a small mesh bag and the jacket into a large mesh bag to wash. Our set of two Mesh Bags is perfect for this purpose. This will prevent any tangling or snagging during the wash cycle.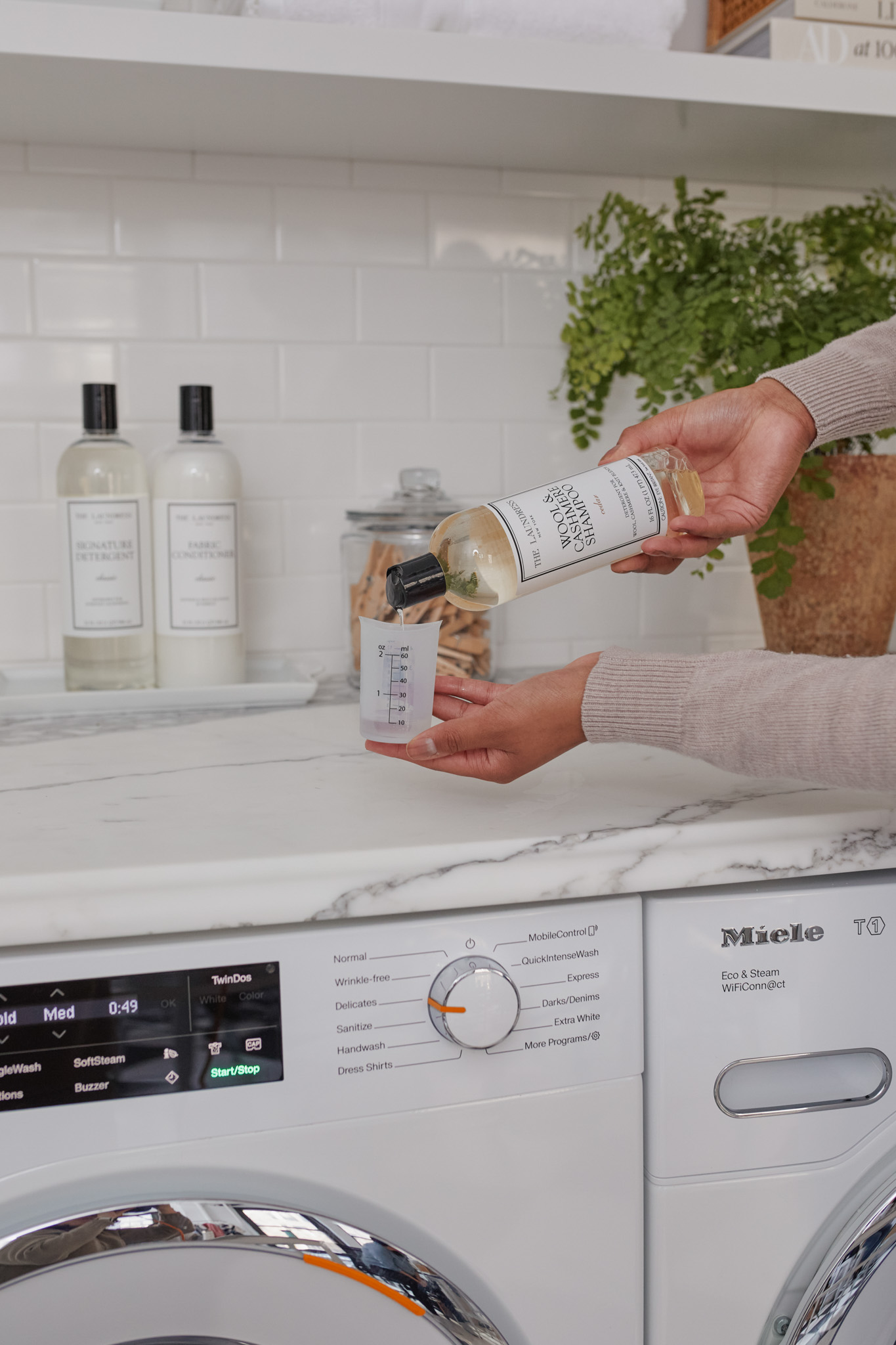 STEP 3:
When ready to machine wash your Moncler coat, opt for a delicate or "hand wash" cycle with a low spin and cold water. You may need to add an extra spin to remove excess water from the coat.
Add a gentle, enzyme-free washing formula like our Wool & Cashmere Shampoo into the machine's dispenser and start your cycle! We love to use our handy Measuring Cup to ensure we dose the perfect amount, every time.
STEP 4:
Machine dry on very low heat and low tumble. Add Dryer Balls to the dryer to help redistribute filling. It's also a good idea to gently massage any clumps by hand after washing and before placing your coat in the dryer to help encourage even drying. Keep in mind drying a Moncler coat requires a "low and slow" mentality for best results. Do not be tempted to crank up the heat as it could ruin the coat's finish.
To refresh between washes and wears, give your coat a thorough steam!