The breezy, made-for-warm-weather fabric is made from the fibers of flax plants. It is typically stronger and more absorbent than cotton, but their washing techniques are quite similar. Keep in mind that the dye process for linen can vary, and some garments may require special washing methods. Always check the tag of your linen item before washing at home to ensure any specific instructions.
Fun Fact: The term "linens" is commonly used to this day to refer to household fabrics like bedding or dining ware (like napkins and tablecloths). Using the word "linens" as a general term dates back to a time when all these items were made from linen fabric, though now it may be used to refer to garments and home fabrics made from other materials like cotton or synthetics.
Here's what you'll need to clean linen at home:
A stain pretreatment for spots and spills
An everyday detergent like Signature Detergent, or a specialty wash like Delicate Wash for any more sensitive linen items
A fabric steamer or iron for removing wrinkles from linen
Prep & Pretreat
As mentioned, always check tags before laundering linen at home to ensure any special instructions.
Start by pretreating any stains on your linen item with your stain treatment of choice. We love Stain Solution for targeting old and new stains on washable fabrics. Always test in an inconspicuous spot first before applying to stains.
For linen clothing, focus on areas prone to staining such as underarms, necklines, cuffs, and hems. Regular pretreatment in these areas can help maintain the appearance of fabrics over time.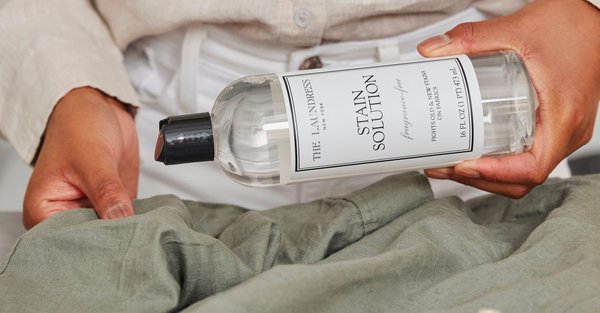 Hand or Machine Wash
Linen can be hand or machine washed depending on your preference and the garment's construction. Delicate linen items, like vintage napkins or a blouse with buttons, should be hand washed, while more durable linen fabrics, like bedding, can be machine laundered.
How To Hand Wash Linen:
Fill a basin or sink with tepid water and add a gentle hand washing solution, like Delicate Wash.
Agitate the water with your hands to evenly distribute the soap and add your linen item.
Let soak for up to 30 minutes, then rinse. Do not wring or twist the linen, instead simply press against the side of the basin or sink to remove excess water.
How To Machine Wash Linen:
Add the appropriate amount of your preferred everyday detergent, like Signature Detergent to your machine's dispenser.
Select a warm or cool setting and a normal spin cycle.
Remove promptly from the machine after washing to help cut down on wrinkling.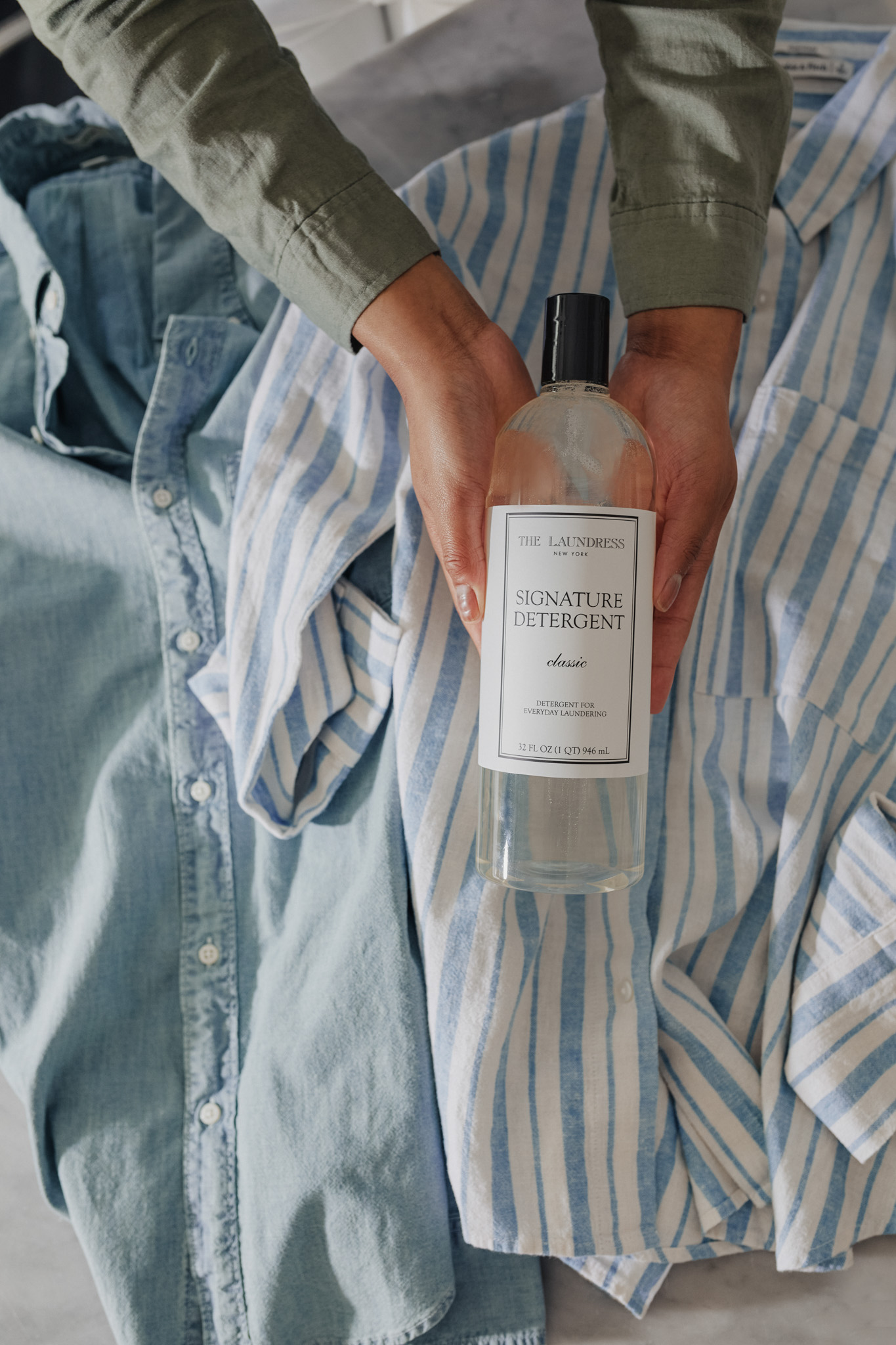 Dry & Finish
Linen can withstand tumble drying on low heat. Adding a set of Wool Dryer Balls to the drum can help cut down on static and make drying more efficient.
You can also line dry linen, which is the recommended method for any delicate linen items.
To ease ironing or steaming, remove linen items from the dryer while still slightly damp.
Pro Tip: Linen gets softer with time and repeated laundering. Don't be discouraged if fabrics feel a little stiff after washing and air drying - it's normal! Simply steam (or toss in the dryer for a few minutes) for a more relaxed finish.