Charcuterie boards, but make 'em candy! Just in time for Halloween, we tapped Elizabeth Schmitt of ATL Boards, an Atlanta-based candy board company, to whip up a roadmap for a wicked sweet candy board. Learn how to take Halloween candy from trick-or-treat bowl to gorgeously-curated board, perfect for trick-or-treaters or party guests.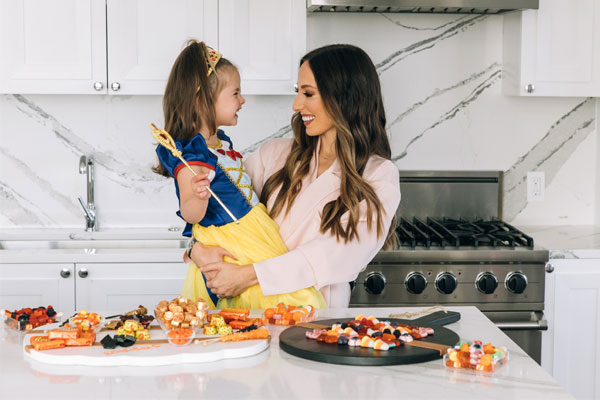 Halloween is the time to celebrate and decorate! It's the holiday of candy and let's face it, candy is always a good idea! A candy board will elevate your Halloween night and make it spooktacular. Share the candy magic with friends, family, and neighbors.
THE CANDY & BOARD
This is your time to get creative! Grab a platter, tray, or board and your favorite candies and have fun!
Choose an assortment of candy. Variety is key. Think different shapes, textures, sizes, and colors. Visual appeal is half the battle. Look for eyeballs, skulls, spiders, and anything else that is spooky sweet!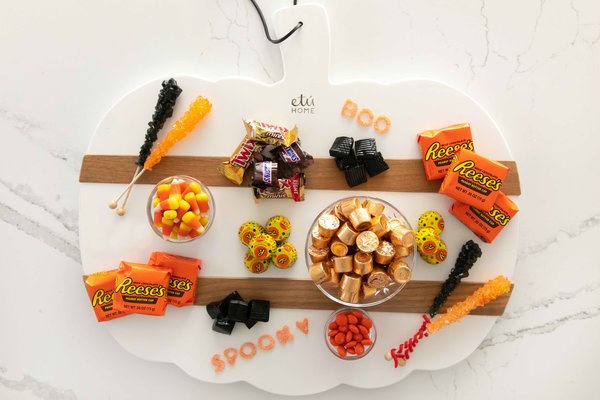 THE STYLING
Style with symmetry. Try to balance the board with larger pieces at the corners and in the center. Place different textures next to each other to give your design depth and interest. Layering helps to add height and visual appeal.
1. Separate the candy by size, flavor, shape, and color
2. Choose a color palette. Traditional orange, black, red, and green or have fun with orange and pink.
3. Start arranging the candy how you see fit. You cannot make a mistake! I repeat, you cannot make a mistake. This is meant to be fun!
4. Line the candy up and don't be afraid to layer! You can section the candy by color on your board or you can mix and match.
Have fun and think outside of the box!
Xo,
Elizabeth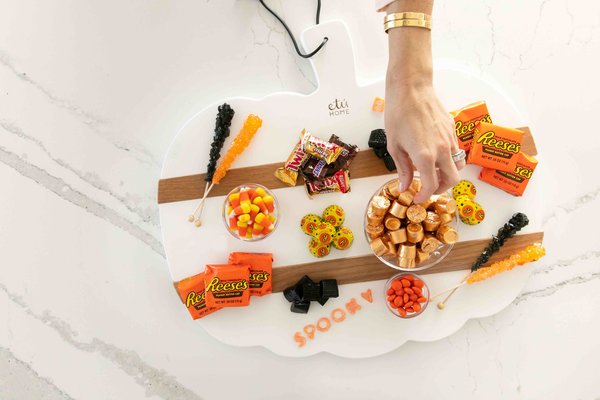 THE STAIN & STICK-REMOVAL
Treat candy stains on clothing with Stain Solution. And for sour or sugar-coated candy spills, "shake off the granules rather than wipe them off," says Elizabeth. "That way, they won't get deeper embedded into clothing, especially knitwear." Our Halloween candy-removal guide will break down all the sweet deets for you.