Learn how to properly wash and care for your denim with our expert-vetted methods for keeping your baby blues looking their best. Our brand-new, updated Darks Detergent is designed to deep clean everyday fabrics like denim, keeping them beautifully vibrant while fighting stains and dirt. Discover our best methods for cleansing denim at home, ahead. 
STEP 1:
Examine For Stains
Treat stains with Stain Solution, and pretreat susceptible areas such as the pant hem and waistline. Use a Stain Brush to work the solution into the fabric. Always test in an inconspicuous spot first before applying to stains.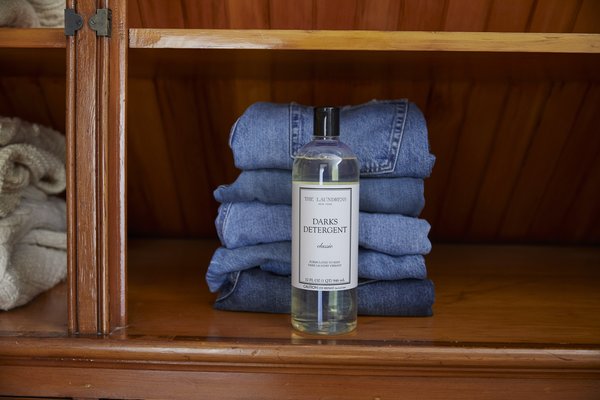 STEP 2:
Machine Wash
Select Your Cycle: Select the normal cycle on your machine and make sure the water temperature is cold when laundering blue or dark denim. Always turn jeans inside out before washing. For jeans with embellishment, place inside a large Mesh Bag for extra protection.
Add Darks Detergent considering the machine type and load size. This formula contains a four-enzyme blend that's optimized to perform in cold water to deep clean and remove stains from dark denim. 
For an extra-soft touch on your baby blues, add Fabric Conditioner. Designed as the perfect complement to our detergents, this conditioner is formulated to soften fabrics and reduce static.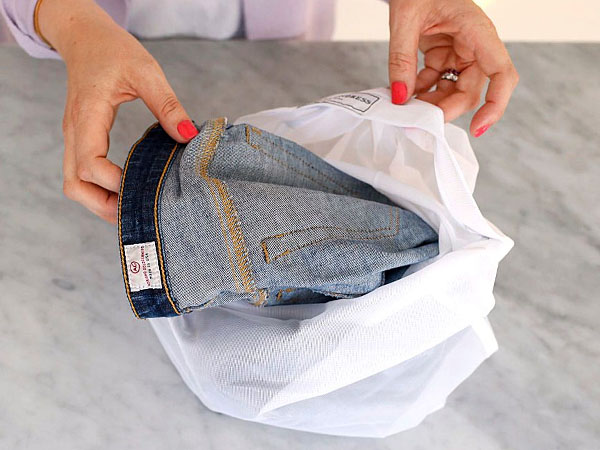 STEP 3:
Air It Out
Always avoid the dryer for denim if you can! Line dry jeans to prevent fading, shrinking and extra wear/tear. If you must machine dry, select a low or "no heat" setting on your machine and add wool dryer balls to add fluff and cut down on static. If you don't care for the stiff feel of air-dried jeans, give them a few passes with a steamer to help soften up the fibers.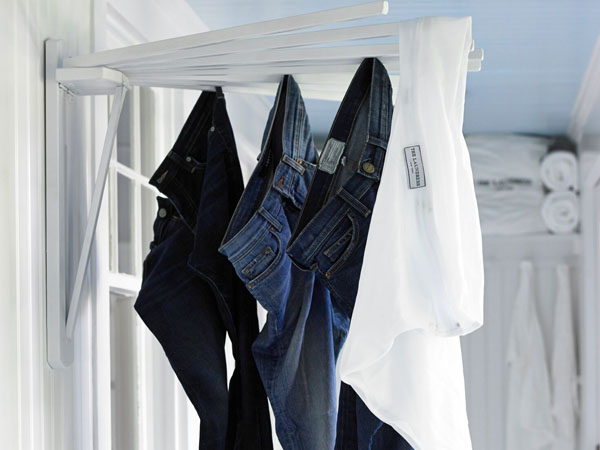 STEP 4:
Freshen & Store
It's not typically necessary to launder denim after every wear. Steam denim between wears to keep your favorite jeans and denim jackets smelling fresh! Denim can be stored folded or hanging depending on preference.