Everyone has dirty laundry! When it comes to properly cleaning and preserving your wardrobe, choosing the best and most reliable washing machine for your needs is just as important as the detergent you put inside of it! Both top load washers and front load washers have pros and cons. So which washing machine is best for you? That will depend on a few factors.
That's why understanding the differences between top loading and front loading washing machines is crucial in selecting a machine that meets the needs of you, your family, and your lifestyle.
The Laundress prefers machines that allow the user to dictate the amount of water used rather than having water levels predetermined. Older machines may allow you to control water levels via the load size dial, and some newer machines have computerized systems that let you customize your desired wash cycle. Not only does this ensure the most effective clean, but it's also the most water-saving measure! This will help limit the number of instances where you have to wash and rewash a piece because it wasn't properly cleaned the first time around.
In our 19 years of washing experience, here's what we've found:
Pros of top-loading machines: Great for soaking garments and heavy duty cleaning. Easy to dispense detergent and toss in forgotten garments when the wash has already started. Plus, the flat lid surface can double as a folding space!
Cons of top-loading machines: Central agitators may be too harsh for those laundering a lot of delicates and knits. Require greater floor space.
When purchasing a top loading machine, one has the option of choosing a machine with an agitator or one sans agitator. Older machines with agitators typically hold less clothing making bulky items like down comforters more difficult to wash, however they are highly effective at heavy duty cleaning and stain removal. The best top loading washing machine depends on whether or not you'll have heavy duty cleaning needs, and how bulky your laundry loads will be.
Top loaders are convenient in that, if you discover that missing sock at the bottom of your hamper and want to throw it into the machine with the rest of your load, you can, even if the wash cycle has already started! You can also lengthen soaking sessions. Top loaders without an agitator may spin faster removing more water and cutting dryer time. The increase spin speed can cause clothing to tangle, so it's best to use a Mesh Washing Bag to protect delicate fabrics.
Because these machines are not able to be stacked on top of or beneath a dryer, they require greater floor space. While this may seem inconvenient, the top of the washer and dryer can serve as a nice work space for pretreating and folding laundry if placed side by side.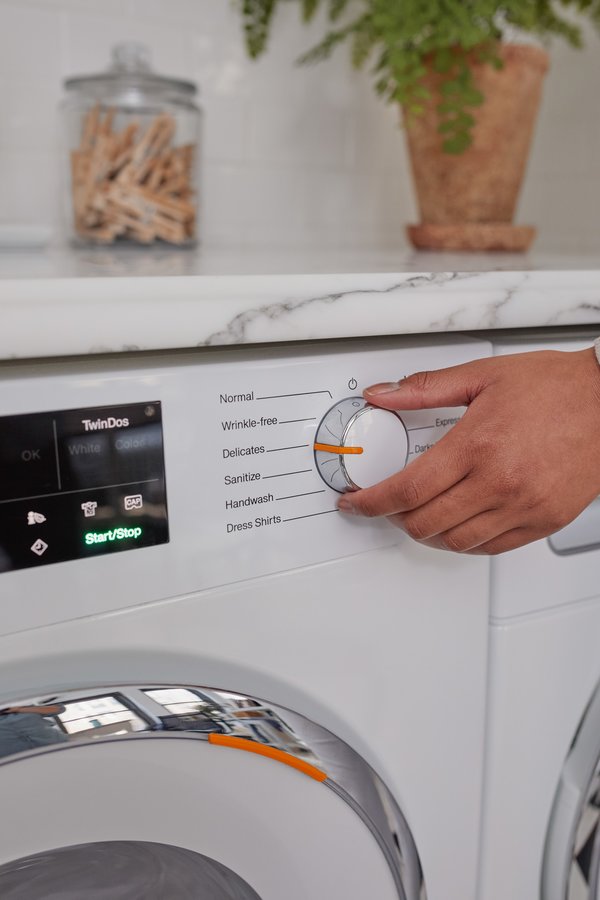 Pros of front-loading machines: May spin faster and extract more water for a more efficient clean. Can handle large cleaning loads. Preferable for cleaning delicates.
Cons of front-loading machines: Less convenient functionality wise - cannot add items during the wash or pause for longer soaking. May be more difficult to clean.
Front loading machines are generally able to hold more items and handle larger loads than top loaders. Don't be deceived – while the door opening is smaller, the interior is large. We love that newer front loaders have gentle wash cycles which make them more appropriate for washing delicates.
Front loaders are not as convenient functionality-wise for those who are used to using a top loader. Clothing cannot be added during the wash cycle and they cannot be paused for longer soaking. Front loaders also have longer cycles than their HE counterparts, but spin faster, extracting more water and significantly decreasing dryer time. The machine itself is more difficult to clean and earlier models are prone to producing an unpleasant odor around the door seal over time.