Finding a natural deodorant that works to actually keep sweat and odor at bay is one thing. Finding a natural deodorant that works and doesn't stain your shirt is another. Until you can find one that does both (and please let us know if you do), you can use these no-sweat tricks to treat those pesky natural deodorant marks. Read on for how...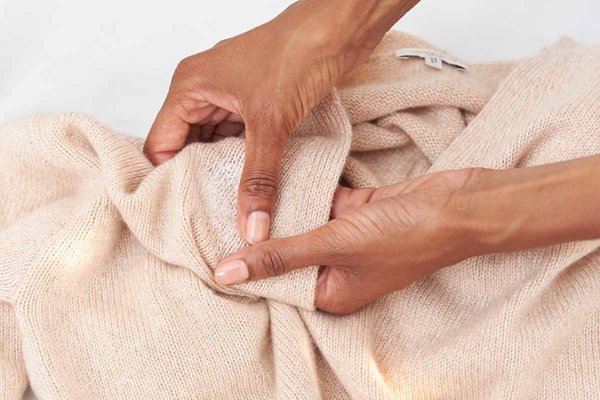 TREAT THE MARK
Deodorant and sweat marks are the pits. To treat them, lather our enzymatic Stain Solution with warm water and use our soft Stain Brush to work the treatment into the fabric. Next, soak the item in the hottest water the fabric can tolerate (typically hot water for cottons and tepid for delicates) for 30 minutes. Always test Stain Solution in an inconspicuous spot first.
Pro Tip: Regularly pretreating the underarm area of tops, especially white-colored ones, helps to prevent, or at least mitigate, the appearance of these stains over time.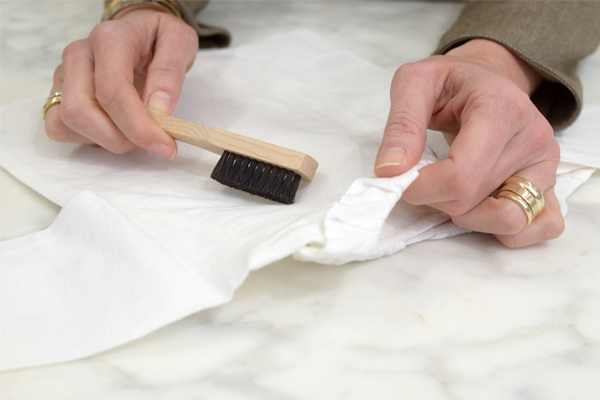 BRIGHTEN UP
If the pit stain has turned yellow, you're going to need a little more muscle to lift it. Try applying Stain Solution over the underarm area. Next, using a Stain Brush dipped in very hot water, massage the solution into the fabric.
Soak in the hottest water the fabric can tolerate for 30 minutes, then work the stain with the water pressure from your sink's faucet or sprayer. Apply more Stain Solution as needed, and scrub with the brush.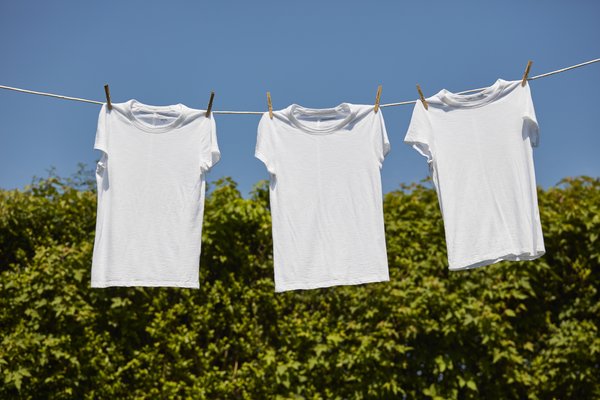 WASH
Wash garments with natural deodorant stains on the hottest water per fabric type using a powerful, stain fighting detergent formula like Signature Detergent. This perfectly pairs with our Stain Solution formula to fight visible and set in stains during the wash.
DRY
Be sure the deodorant mark is completely removed before placing the item in the dryer, as drying can further set in the stain. If it hasn't lifted, repeat the process.