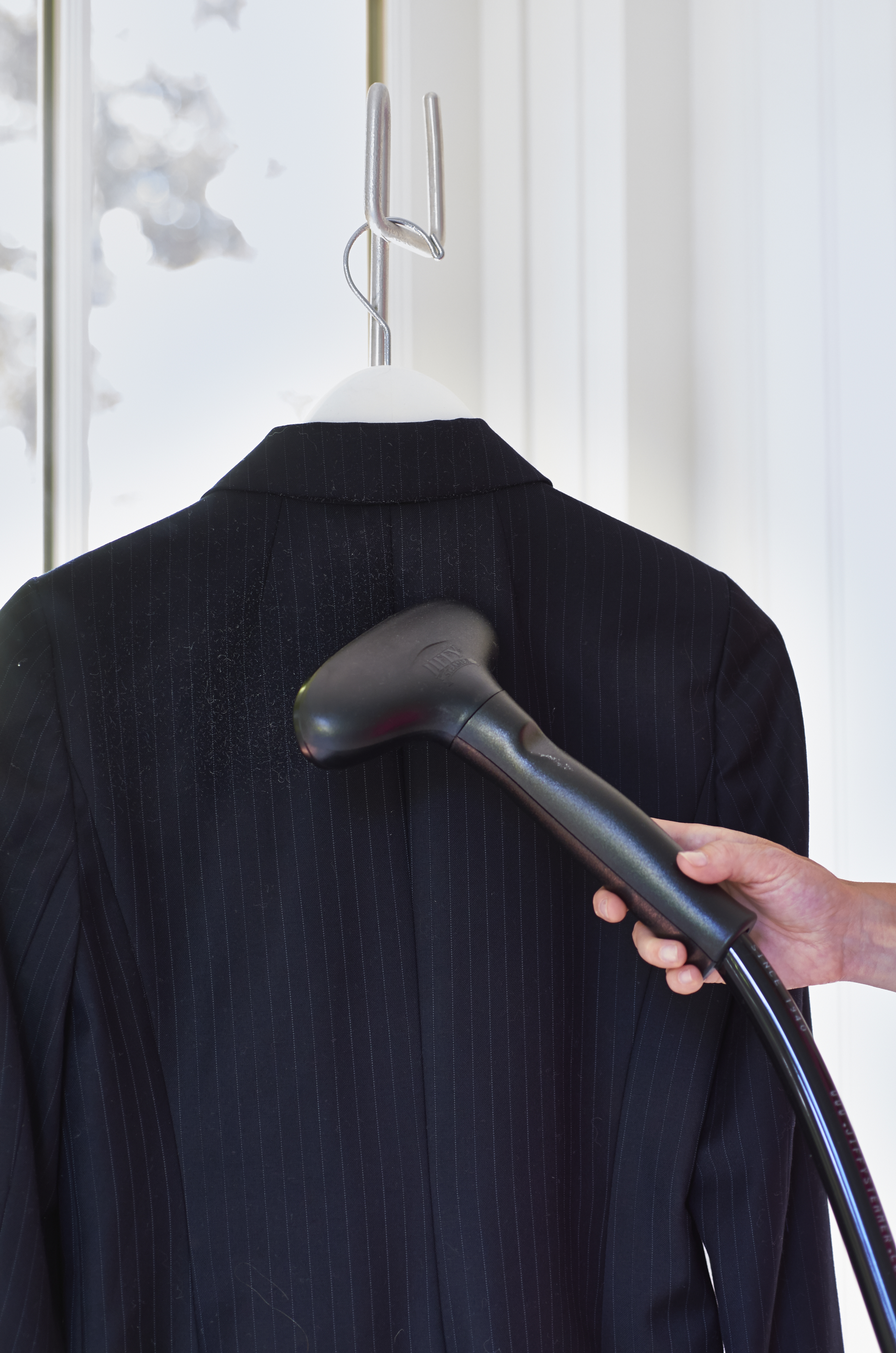 Out darn spot! In order to avoid disturbing the lining and construction of your blazer, it's best to spot-treat stains as needed instead of laundering. Even though the fabric of the blazer may be washable (such as wool or cotton), the complicated construction of these garments make them non-washable.
Working with the minimum amount of water necessary, treat the lining, underarm areas and stains as needed with your favorite delicate stain remover.
For best results, always complete a water test on an inconspicuous part of the fabric before proceeding with a spot treatment.
Freshen & Remove Wrinkles
For an at-home treatment for blazers and suits that freshens and removes wrinkles, we recommend steaming! Gently pass the steamer over the blazer or suit, taking care to focus on areas of the lining that tend to trap odor, like underarms. An added benefit of steaming is that it also helps to remove wrinkling!
Using a fabric steamer on suits and blazers is a great way to help freshen and lift residue between trips to the dry cleaners. Take care to not press the steamer to the blazer or suit fabric as the heat can affect the fabric.