Playing "hide-and-seek" with stains is never fun. Some tough baby stains can benefit from a pretreatment, as they are not always visible until after you wash and dry. Pretreat your clothing and your baby's items with Stain Solution to help hinder surprise stains!
Made with a powerful blend of bio-based ingredients and enzymes, Stain Solution is ideal for fresh and set in stains and great to treat baby's everyday messes. After applying a few drops of the solution, use a damp Stain Brush to work into the fabric before laundering.
Always wash baby items before first-time use to get a fresh start for baby! Be sure to check tags before laundering for any special washing instructions.
Place small items such as socks, hand mitts, and booties in a Mesh Washing Bag to keep them together throughout the washing and drying cycles.
We love our pediatrician-tested, fragrance-free Baby Laundry Detergent to achieve a deep clean on baby and family laundry. This ultra-concentrated solution contains 2x the washes of our Signature Detergent to account for baby's extra laundry loads!
Heavily used (and stained) items such as cloth diapers, bibs, and towels are best laundered with hot water and a long wash cycle, while everyday items can be laundered using a normal cycle with warm water. For woolen blankets or stuffed animals, use a cold, delicate cycle and Wool & Cashmere Shampoo.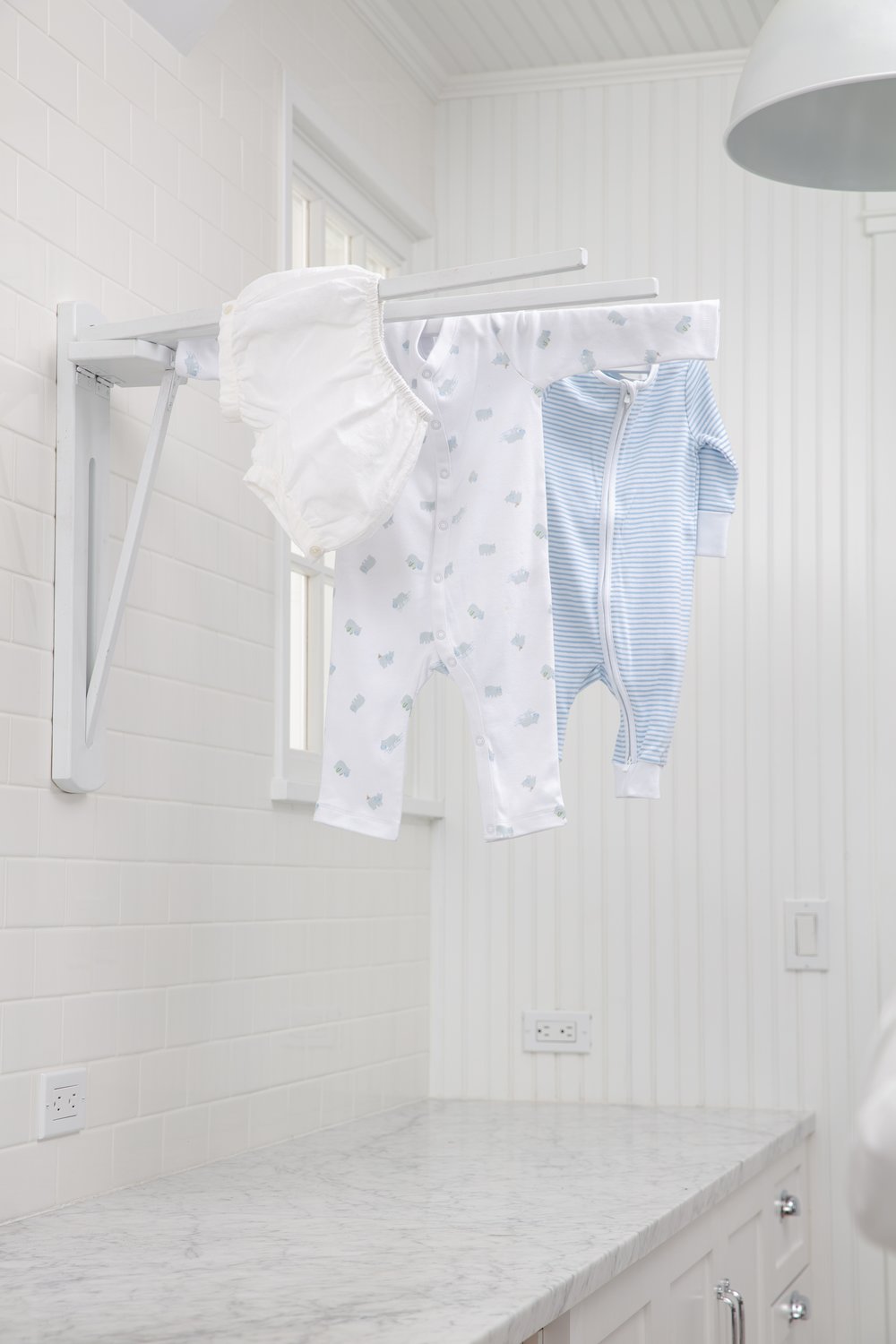 Select the appropriate temperature according to the fabric content of your load. To ease ironing, remove from the dryer while still damp or line dry.
Cotton, towels, and linens can withstand tumble drying with high heat. Add Wool Dryer Balls to cut down on static and help make drying more efficient.
For most other fabrics, use medium/low heat or line dry. For stuffed animals, always tumble dry on low heat.