From pit stains to red wine spills, we've got all the tips and tricks for how to treat stains, the Laundress way. It's important to approach any stain with both a specific stain treatment methodology in mind and the right products on hand to maximize your success. We'll answer what products are best for stains, how to lift tough stains, and how to prevent stains here in our guide.
Treating stains can be tough, which is why we formulated our Stain Solution to do the heavy lifting for you. Read on for our express guide to stain treatment.
What To Use
The first step in your stain lifting process is pre-treating with a stain targeting solution.
We formulated our Stain Solution with a powerful triple enzyme blend to effectively target new and old protein, tannin, and oil stains – from stubborn pit stains to ink, tomato sauce, salad dressing and grass stains, makeup and lipstick. Suitable for whites and colors, it can be used on all washable fabrics. We always recommend testing first to ensure best results.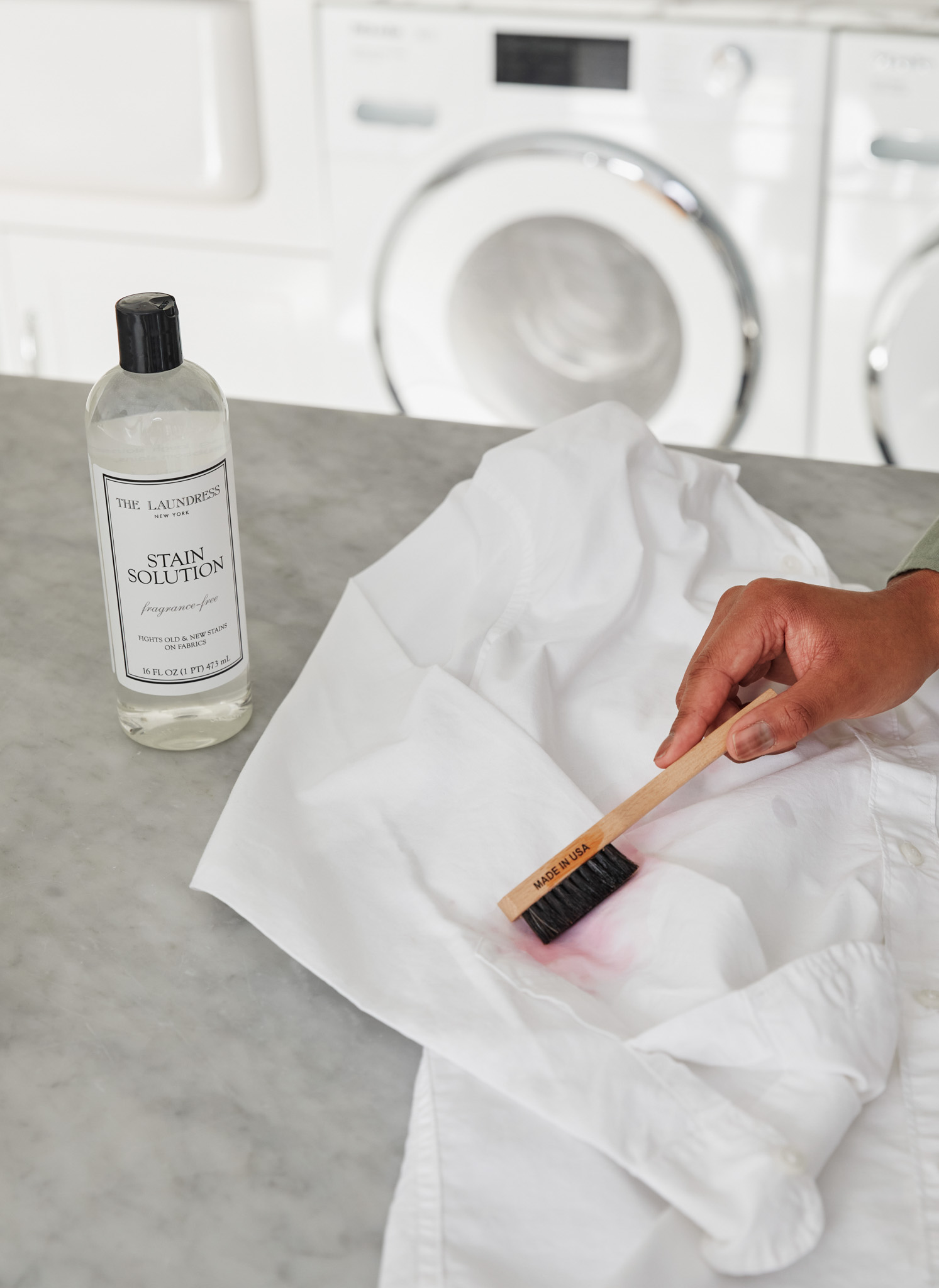 How To Pretreat
Apply a few drops Stain Solution to the stain.
Gently work into the area using a brush with soft, dense bristles like the Stain Brush.
For tough or very set-in stains, pour hot water from a height to be more effective and soak for 30 minutes.* Repeat as needed.
Proceed with laundering.
*For blood stains, use cool water.
Deep Clean
Launder using a deep cleaning, stain-fighting detergent like the Signature Detergent.
Select the hottest, longest cycle the fabric can tolerate (typically hot water for cottons and other everyday fabrics).
Remove promptly from the machine to check stains. Treat stains again and repeat as needed.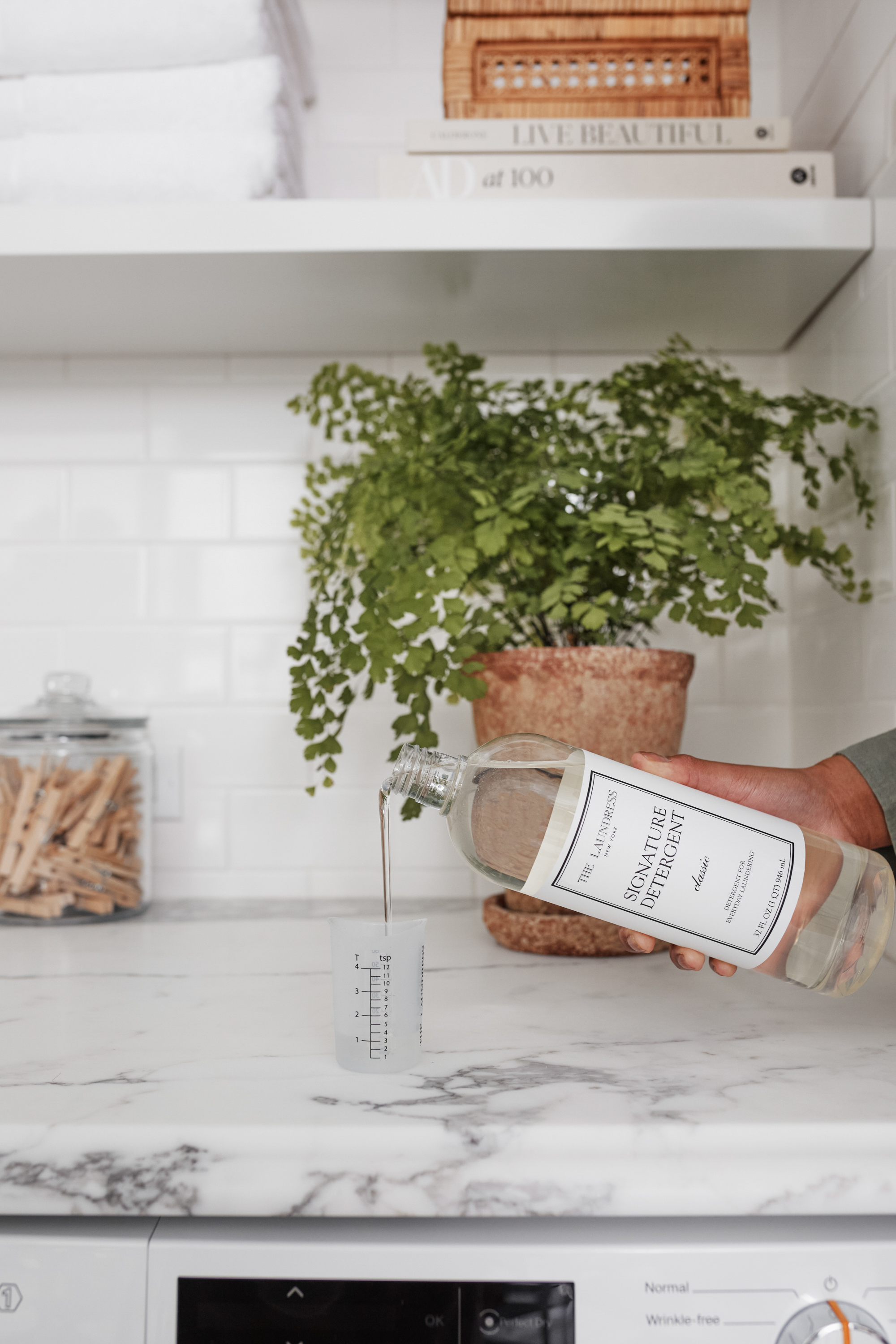 Dry
It's best to air dry stained items of any kind after washing to avoid setting any lingering spots in further with the heat of the dryer. If you're dealing with a large item, like bedding, select an air fluff setting on the machine if you must.