You've probably heard of the buzzy laundry trend "laundry stripping," which uses bleach and other laundry chemicals to literally strip away buildup, stains, and dullness on linens and laundry to reveal visibly cleaner, brighter, fresher-smelling fabrics. While effective, standard laundry stripping methods can be overly harsh on your fabrics, leading to damage over time.
At The Laundress, our laundry "stripping" method looks a little different. We call it pretreating because it treats fabrics before the wash to remove stains and maintain fabrics over time, instead of stripping them raw all at once, and it's something we've been doing for almost 20 years! Our pretreatment delivers the same radiantly bright and fluffy results as laundry stripping, without the heavy duty effort. Ahead, more on our method and exactly how to give your clothes a transformational refresh.
Why Should I Pretreat?
Over time, certain detergents, too much fabric conditioner, body oil, perspiration, and hard water can sit on top of fabrics, leaving them less absorbent, not as fresh-smelling as you'd like, and a little dingy looking. Instead of tossing them or risking potential damage with harsh laundry stripping methods, you can extend their lifespan (and make them bright, fresh, and plush again!) by pretreating them regularly, and washing using our updated Laundress formulas. A key factor that will boost your routine from pre-treat to dry cycle is also not over-using concentrated laundry products. This will help to prevent buildup from happening in the first place.
Pssst: Don't have time to pre-treat with every wash? Scroll down to the bottom for how to get the same results just by washing.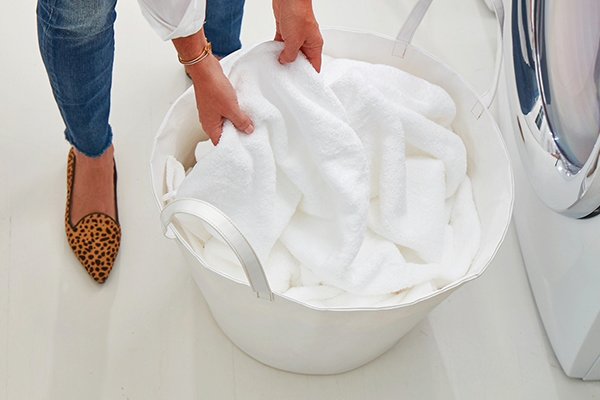 What To Use
Stain Solution: Effectively removes new and old/set-in protein, tannin, and oil stains – from stubborn pit stains to coffee, tea, wine, ink, tomato sauce, salad dressing and grass stains.
Stain Brush: This handy tool works on all fabrics to gently target stains, boosting your pre-treatment process by working your Stain Solution into all those nooks and crannies.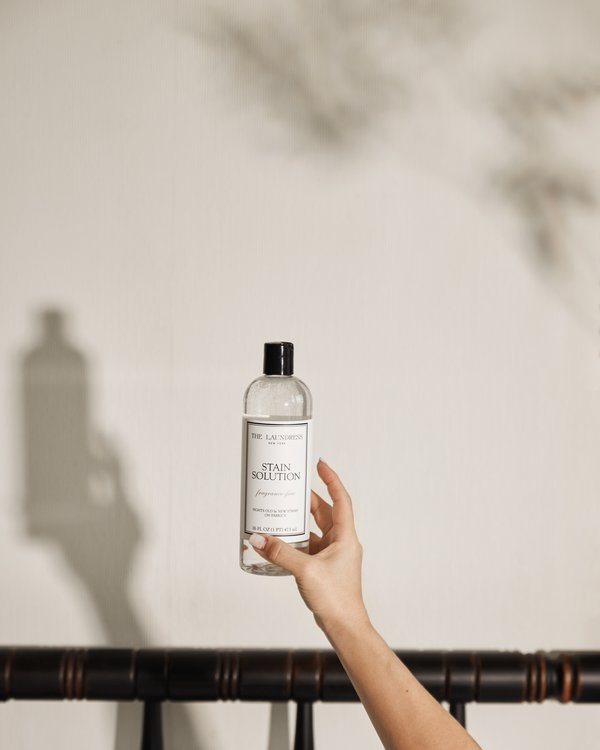 How To Do It: Everyday Fabrics
Follow these go-to moves every couple of weeks on everyday fabrics to give clothing and linens that like new look and feel.
Ideal For: Towels, bedding, bathrobes, activewear, t-shirts, and uniforms made of cotton, poly, and other durable synthetics.
How To Pretreat:
Apply Stain Solution to areas where you know your fabrics experience buildup, like the underarms, collars, and cuffs of shirts, or the center of your pillowslips. Scrub using a Stain Brush to work the solution into the fabric.
For extra treatment power, fill a tub or wash basin with hot water and let soak 1-2 hours before laundering.
To achieve the deepest clean on everyday fabrics, follow up by washing on a normal or deep clean cycle with Signature Detergent. This powerful, stain fighting formula is designed for concentrated dosing so only a small amount is needed to clean.
To finish, tumble dry items and you're done! Exceptionally clean, fluffy fabric perfection.