STEP 1:
Sort
Sort your everyday laundry into the following groupings: White fabrics, darks and colors, and linens like bedding and towels, sorted by color. Sort any patterned items based on the dominant color. If no single color is dominant, take your pick of piles!
Tip: If you are washing a brightly colored garment or patterned item for the first time, test for color bleeding.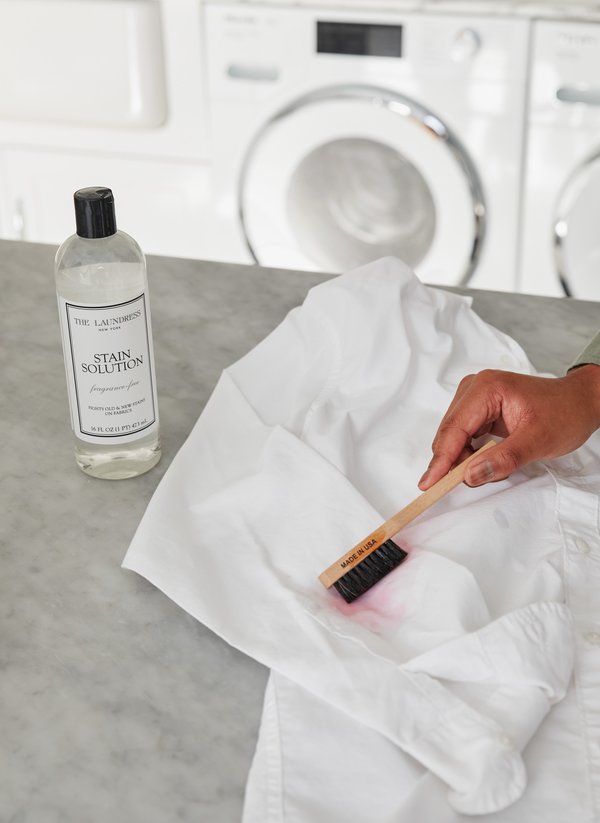 STEP 2:
Pretreat Stains
Pretreat stains on everyday fabrics with Stain Solution and work in with a soft Stain Brush using small, circular motions.
Don't forget stain-susceptible areas such as underarms, necklines, and cuffs! In fact, it's a good idea to treat these areas even if you don't see any visible staining to prevent buildup from unseen body oils and skincare product.
Note: Keep in mind the Stain Solution is designed as an in-wash stain remover. Do not apply and toss in the hamper! Only apply directly before soaking or washing. Need more stain tips? Check out our 10 Minute Stain Removal guide.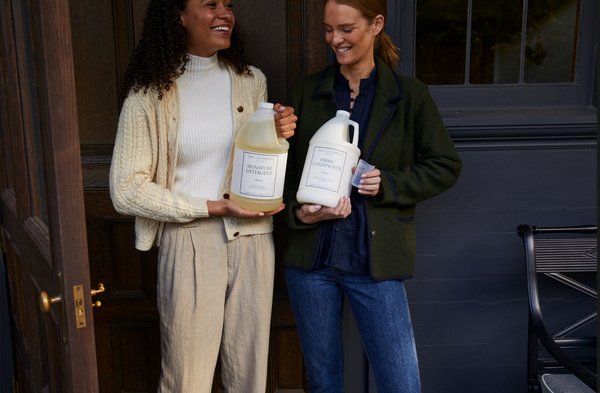 STEP 3:
Machine Wash
Add Signature Detergent according to the machine type and load size. This all-purpose formula helps remove stubborn dirt, stains, and grease for a beautiful clean in just one wash. Plus, it's optimized for cool water to give you better performance on low-temp washes. Use it for all your everyday fabrics, from t-shirts and jeans to bedding and towels.
Tip: To prevent smaller items like socks and underwear from getting lost in the wash, add them into a Mesh Bag, then drop directly in the drum of the machine. Mesh bags are also great for preventing strappy items like sports bras from becoming a tangled mess.
Add Fabric Conditioner Classic for delightfully soft fabrics. Formulated with softening technology that reduces static, it contains an updated, lightweight texture for less messy dosing.
We recommend adjusting the water temperature and cycle setting for the level of cleaning required (dirtiness) and size of the wash load. For example, white sheets and towels are best laundered with warm to hot water and a long wash cycle, while everyday colors can be laundered using a normal cycle with warm or cold water.
Got extra loads of laundry on your hands? Try our new gallon-size Signature Detergent and NEW Fabric Conditioner for up to 126 loads per bottle. Featuring an updated pump for improved dosing, they're the perfect way to maximize your everyday laundry routine.
Or Handwash:
Discover our tips for hand washing every type of fabric.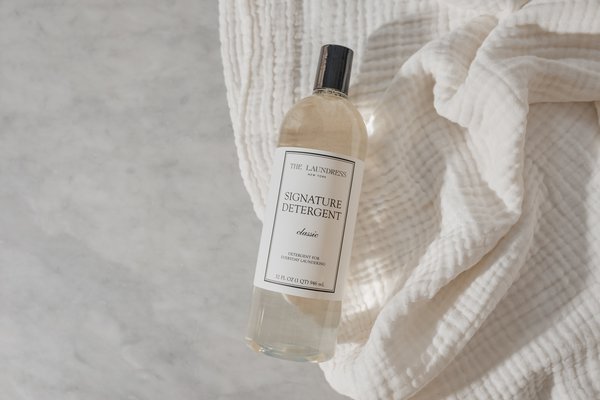 STEP 4:
Dry & Finish
Select the appropriate temperature according to the fabric content of your load. Cotton, towels, and linens can withstand tumble drying with high heat. For most other fabrics, use medium/low heat or line dry. To ease wrinkling, remove items from the dryer while still damp or line dry. Add Wool Dryer Balls to cut down on static during machine drying.
For the ultimate smooth, fragrant finish, spritz with a fabric freshening spray after removing from the dryer or between washes.