Got 10 minutes to spare? You're already 10 steps ahead of pesky, stubborn stains, whether you've got a (painfully) vibrant spill on a blouse or an oily salad dressing splatter on your jeans. Ahead, your speedy, brilliant fixes.
Your stain-fighting toolkit: Stain Solution, Signature Detergent, Stain Brush, Mesh Bag Bundle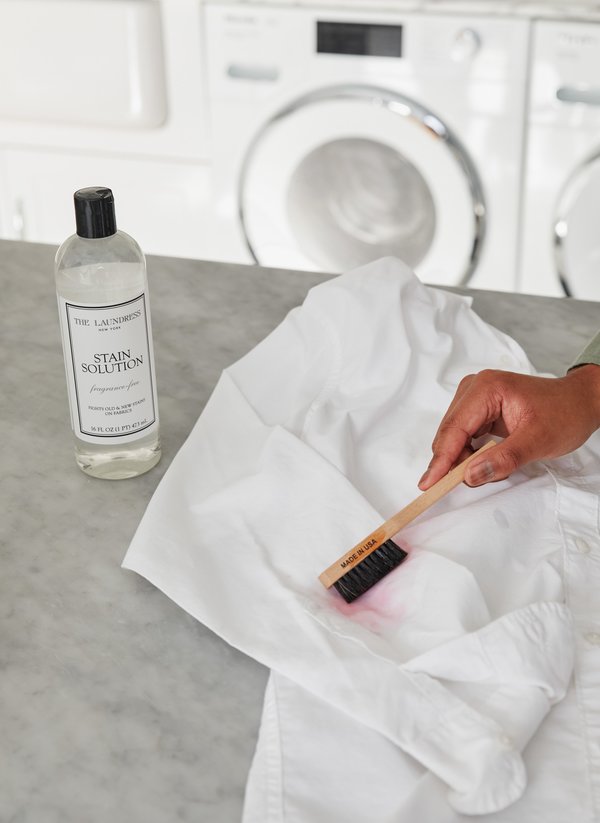 For Stains On Everyday Fabrics
It takes less than 10 minutes to kickstart your disappearing act on yellow or grayish pit stains, lipstick smears, grass streaks, fruit, salad dressing, grease, and more with our Stain Solution. Featuring a triple enzyme blend that targets new and stubborn, set-in stains, it's a must-have for your everyday laundry toolkit. Pour a few drops of Stain Solution over the affected areas prior to washing and work into the fabric using a Stain Brush. Keep in mind this formula is optimized to perform during the wash, so be sure to only apply directly before soaking or washing.
For extra tough stains, apply Stain Solution and work in with your brush. Let soak in the warmest water the fabric can tolerate for 30 minutes to an hour, then reevaluate. If stains remain, use pressure from your sink's faucet or sprayer to work the stained area. The water pressure can help to release the stain from the fabric! Apply more Stain Solution and re-soak as needed before laundering.
Optimize your stain removal process by laundering with Signature Detergent using the appropriate wash setting according to garment type. For most stains, we typically recommend using the hottest water the garment can tolerate for best removal. This formula contains a powerful enzyme blend that's tough on stains, dirt, and oil for beautifully clean results. Protect pieces with embellishment or straps by placing them inside a Mesh Bag during the wash.
Tip: Avoid machine drying fabrics if the stain is still present on the fabric. Unsure of whether your stain has lifted? Letting items air dry is your best bet, then repeat the above process as needed.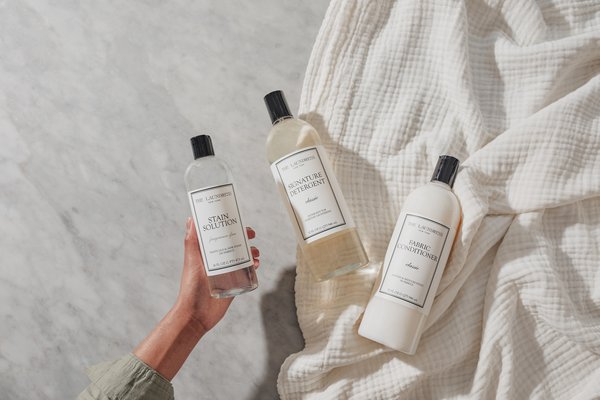 More expert laundering advice: