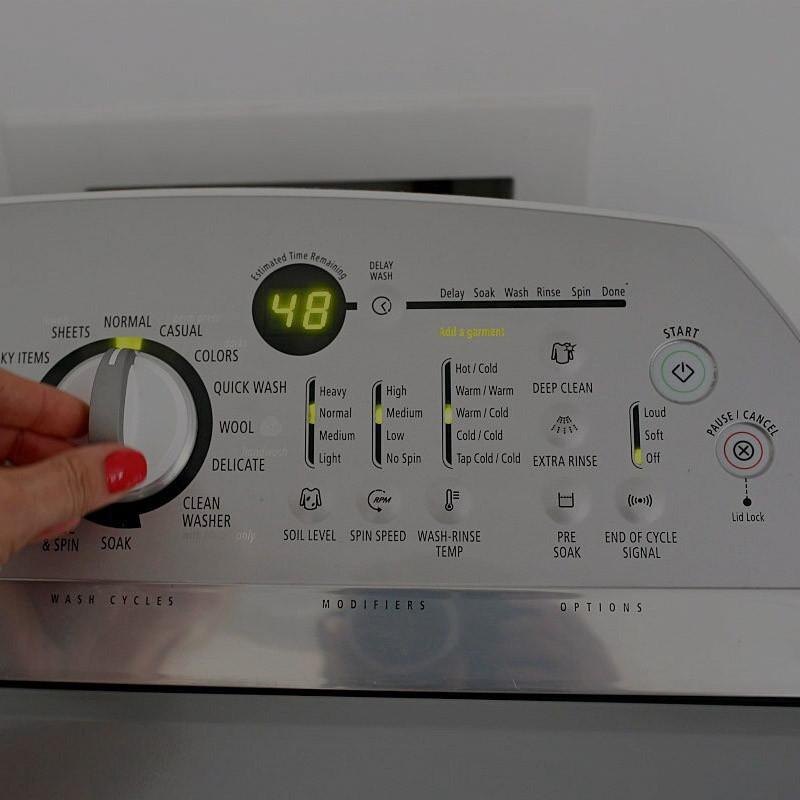 The "Normal" Cycle
With high agitation and a lengthy cycle, the Normal cycle is the most intense option. This cycle may ask you which water temperature you'd like to use. Select the temperature based on the contents of the load.
Select the Normal cycle for everyday laundry items made of cotton, linen, and durable synthetics, such as sheets, towels, T-shirts, socks, and underwear.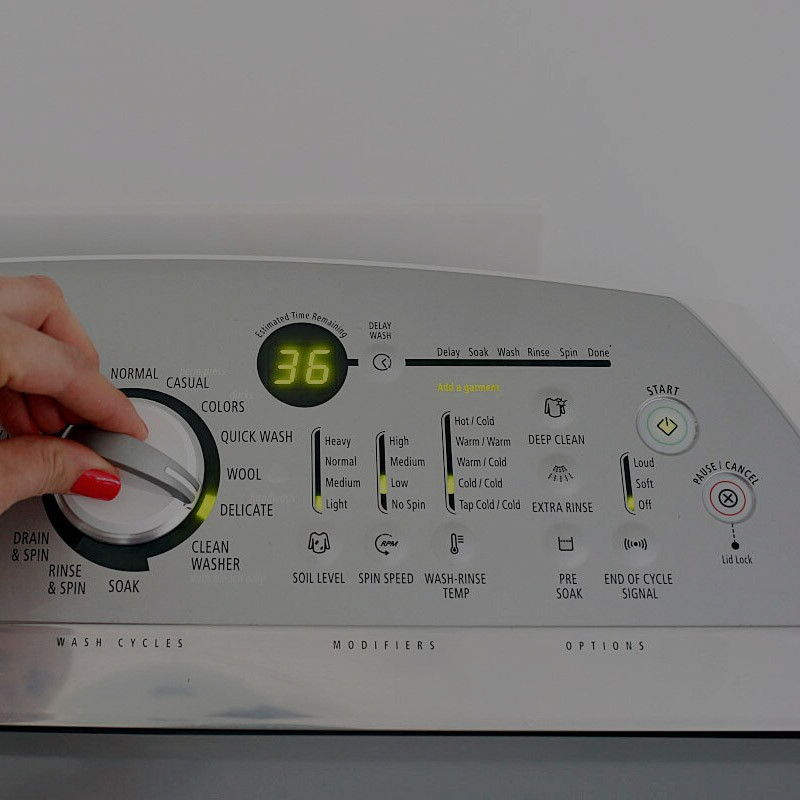 The "Delicates" Cycle
The machine equivalent to handwashing, this cycle uses warm or cold water with low or no spin. It's the shortest and most gentle cleaning cycle. If the machine defaults to warm water, we recommend you override this by selecting cold water. (That's what we do here at The Laundress headquarters with our machine.)
Select the Delicate cycle when washing "delicate" items. Err on the side of caution—for items in question, we always default to delicate treatment and then scale up if necessary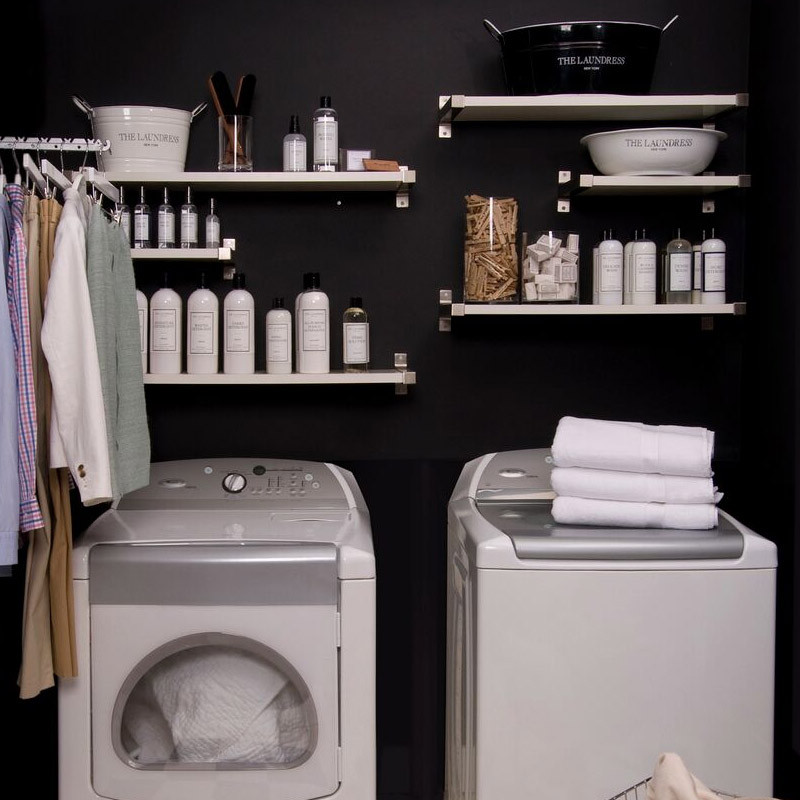 The "Permanent Press" Cycle
The Permanent Press cycle was created in the 1940s in response to the advent of synthetics, wash and wear, and wrinkle-free clothing. Shorter than the Normal cycle, this cycle uses warm water with lower spin.
At The Laundress, we rarely use this cycle since we tend to wash our durable synthetics on the Normal cycle and our delicates on the Delicates cycle.
How The Laundress chooses to wash select synthetics:
♦ A nylon track suit or polyester parka: The Normal cycle (nylon and polyester are durable synthetics)
♦ An acetate blouse: The Delicate cycle (acetate is a silk-like fabric, which is a delicate synthetic)
♦ Workout clothes: We prefer to wash these synthetics on Delicate. However, if they require heavy-duty cleaning, we select the Normal cycle and choose hot water.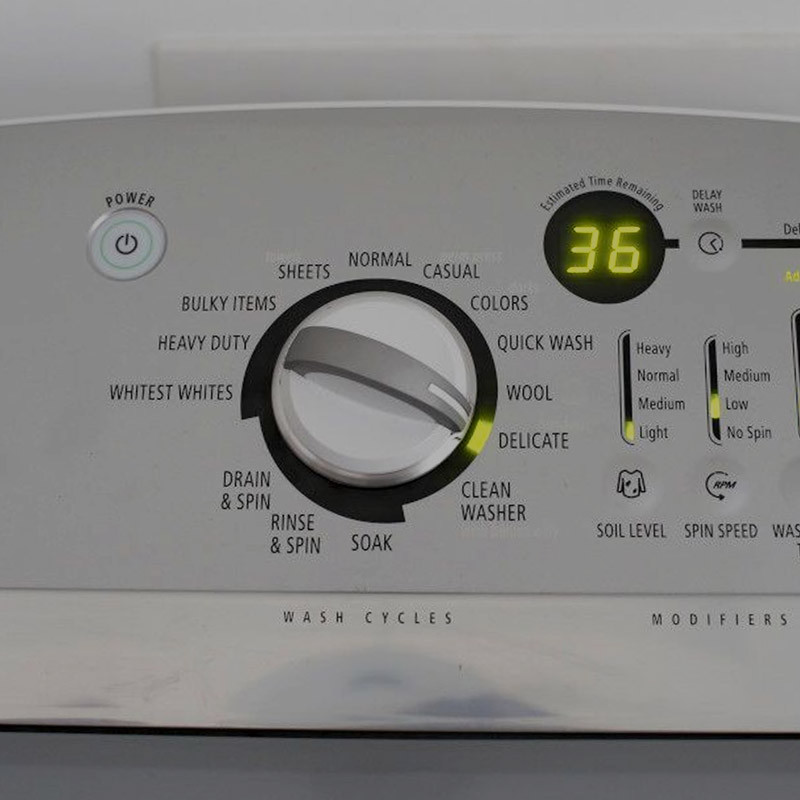 Other Cycles
Some machines include additional cycle options such as "Heavy Duty" or "Whitest Whites." Selecting one of these settings in addition to the regular setting (Normal, Delicates, Permanent Press) generally intensifies whichever cycle you're using, including a presoak and adding more water, extra agitation, more time, and/or an extra rinse.
You can opt for one of these settings when washing heavily soiled laundry. Note that machines vary in their washing intensity. Get to know the machine.
Note: It's okay to add an extra rinse cycle when washing any material. However, adding additional agitation should only happen for cottons, linens, and durable synthetics. Excessive agitation, even when using cold water, can cause shrinkage.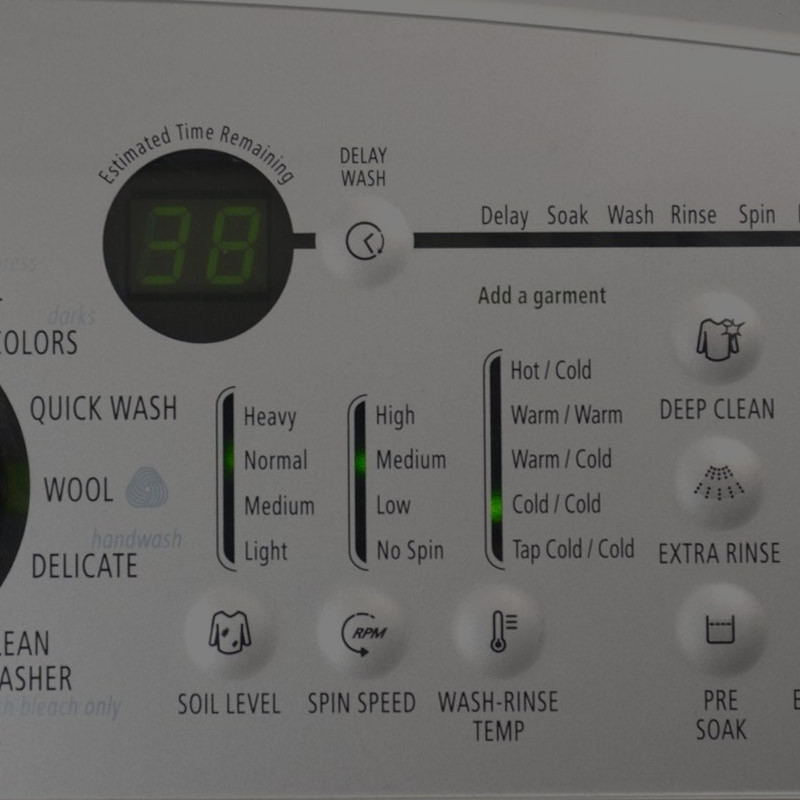 The Machine Dials
What do the temperatures on my washing machine dial refer to?
The first temperature refers to the cleaning water. The second refers to the rinse water.

Hot-Cold = Hot clean, Cold rinse
Warm-Cold = Warm clean, Cold rinse
Cold-Cold = Cold clean, Cold rinse