Mind-spinning fact: So many items you probably consider "non-washable" can be cleaned in the washing machine, and it's as simple as grabbing the right expert-formulated detergent and cranking your machine to the correct cycle. Below, we're cycling through our formulas for washing everything from puffer coats to shower curtains and liners.
1. Wool and Cashmere Sweaters
Clean fine gauge knits, chunky pullovers, and other woolen accessories sans wallet-damaging dry cleaning with our Wool & Cashmere Shampoo formula. For optimal results, place items inside a Mesh Bag, select a delicate cycle, and always reshape gently before air drying.
2. Delicate Pillowcases
Protect the glossy finish of your delicate pillowcases, scarves, and eye masks by washing with our Delicate Wash formula. This formula will leave your delicate pillowcases and even eye masks beautifully clean, supple, and smooth. Always protect items using a Mesh Bag and select a hand wash or delicate cycle.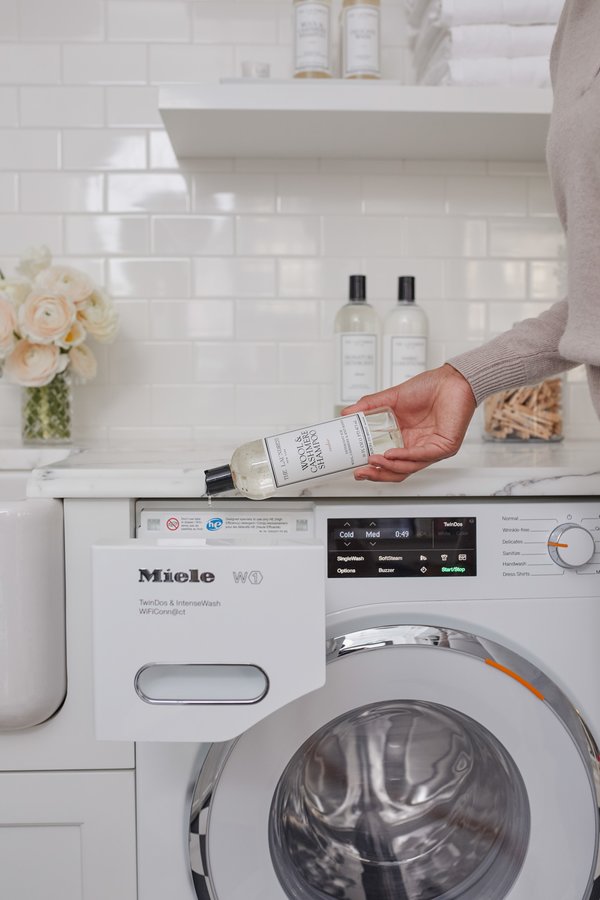 3. Puffer Coats
Many down alternative jackets, polyester puffer jackets, quilted jackets, fiber fill, and synthetic blend coats can be tossed in the washer. After treating stains from collars and cuffs, remove any fur or leather attachments, and wash on a cool delicate setting using Wool & Cashmere Shampoo. Always dry on a delicate or air fluff setting.
4. Down Bedding and Pillows
Tired of your fluffy comforters and pillows finishing flat after laundering with grocery store detergents? Grab your Wool & Cashmere Shampoo and select a cool wash temp. The key to maintaining that cloud-like plushness is to air fluff with Wool Dryer Balls, removing once halfway through the cycle to shake vigorously.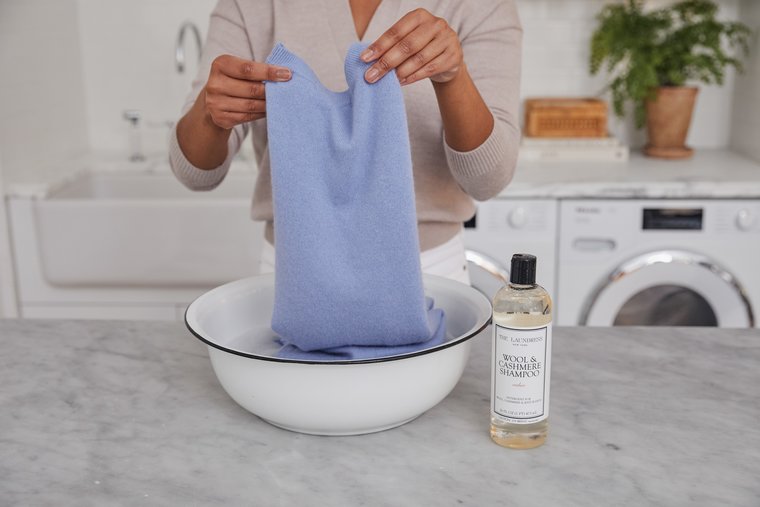 5. Dress Shirts
To mimic that "dry clean" finish on dress shirts at home, spot-clean collars and cuffs with Stain Solution, then launder on a warm or cool setting with our best selling, newly formulated Signature Detergent.
6. Canvas Sneakers
Kick dirt to the curb by giving your sneaks a deep clean in the washer! First, remove any sole inserts and laces and place them inside a Mesh Bag. Then, launder on a warm setting using Signature Detergent. Always air dry shoes for best results.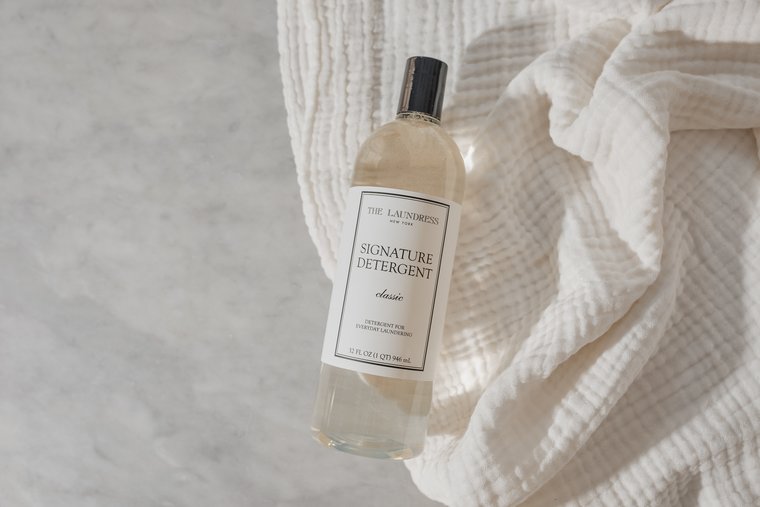 7. Shower Curtains and Liners
Close the curtain on musty shower curtains by using your washing machine to clean both fabric and plastic curtains! We recommend soaking away heavy buildup with plain white vinegar, then rinsing thoroughly. You can launder curtains with our new Signature Detergent formula. Use a cool setting for vinyl and plastic and a warm setting for everyday cottons. Never put plastic or vinyl curtains in the dryer - hang dry instead! Cotton curtains can be tumble dried on low heat.