Nothing ruins an outfit (and your day!) like the sight of a yellow, dingy pit stain on your top. But there's no need to toss it in the discard pile. Thanks to a few proven solutions and foolproof moves, you can remove them completely and prevent them from materializing in the future. Read on for how to get on top of underarm stains!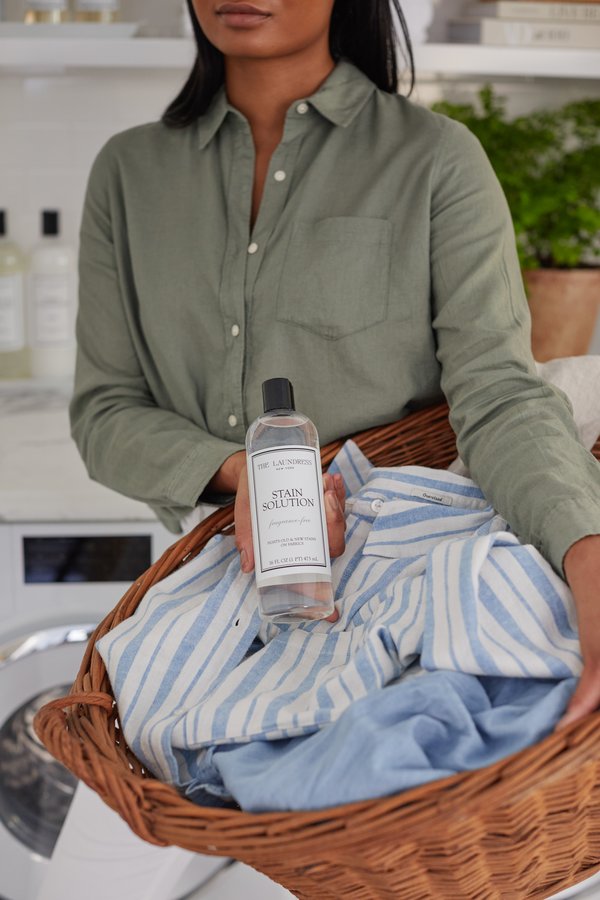 STEP 4:
For extra-tough stains, soak the top in a bath of hot water and Signature Detergent. If the stain isn't fully removed once the soaking is completed, don't sweat it! It often takes two to three tries before complete removal.
STEP 5:
Once satisfied, finish by laundering as normal with Signature Detergent. This powerful formula is formulated with an enzyme complex which targets a variety of fresh and set in stains (starch, protein, fat, gum, oil). We generally recommend laundering the item in the hottest water the fabric can tolerate.
Pro Tip: Avoid machine drying stained shirts until you are sure marks have lifted. Keep in mind that the more regularly you are able to pre-treat your shirt's underarm area before washing, the more you will be able to keep pit stains at bay.