When an item contains a blend of durable, everyday fabric (like cotton) and a delicate fabric (like cashmere), figuring out how to wash it can get confusing. Do you wash it the way you'd wash cotton? Or cashmere? The question marks end now! Our simple formula provides all the clarity you need.
Look Out For The Highest Percentage
If the label indicates that the shirt contains a blend of 70% cotton and 30% acetate, follow our washing instructions for cotton. Simple, right?
Use this product: Signature Detergent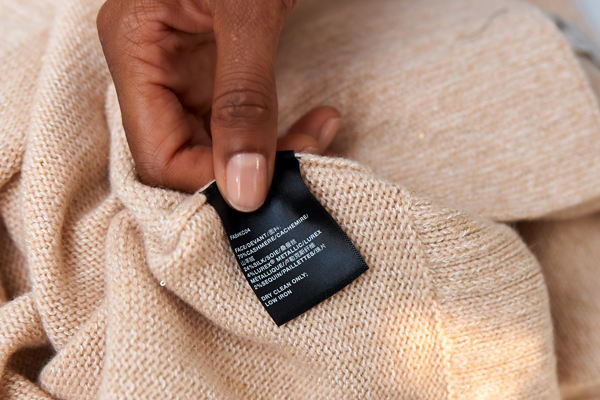 But Watch Out For Silk, Wool & Cashmere
One exception: If an item contains any amount of silk, follow the washing instructions for silk, even if the silk percentage is very small (we're talking even 1%). For instance, a blouse made of 90% linen and 10% silk should be treated like silk.
The same rule applies to wool and cashmere: If the item's label contains any amount of wool or cashmere, wash the item at home the way you would a woolen. Get our wool & cashmere washing how-to here. Example: A pashmina consisting of 20% wool and 80% silk should be treated like wool. We recommend laundering knits and woolens with Wool & Cashmere Shampoo. Always use a Mesh Bag to protect knits during machine washing.
And if an item contains both silk and wool, follow the washing instructions for wool, as it is the more delicate fiber.