Corduroy is a classic fall staple & the perfect layering piece for adding texture and depth. In fact, it's a textile choice that never goes out of style. From reviving vintage treasures to caring for everyday pieces, we've got a guide to keep your corduroy pieces looking new for years to come.
Most corduroy can be machine washed, however, more structured pieces like blazers may need to be handwashed. While the outer cotton corduroy fabric is washable, oftentimes, the structured material can lose its shape in a standard machine. For structured pieces, follow the steps below, but handwash rather than machine wash.
Before Washing
Prior to washing, diligently check pockets. Be especially careful about removing wayward tissues or other lint producing items. Corduroy fabric is especially relentless when it comes to holding onto lint.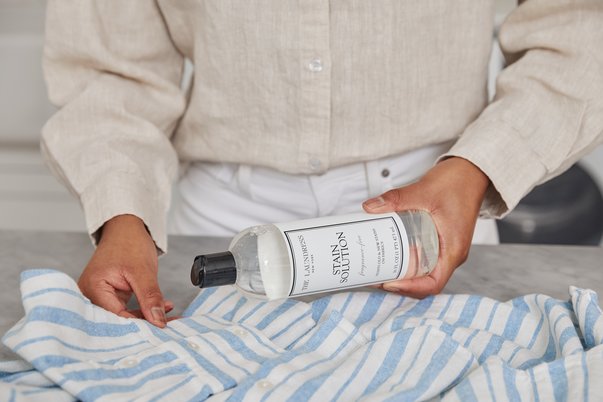 Pre-Treat
We like to tackle corduroy stains with Stain Solution. Work it gently into the fabric pulling one direction using the Stain Brush.
Turn Item Inside Out
Although durable, corduroy can get easily matted, destroying the nap of the fabric. It also loves lint and once exposed, it's very difficult to remove. To avoid this, always turn your corduroy pieces inside out before machine washing and be sure to avoid washing with any lint producing fabrics (towels, sweaters, blankets, etc.).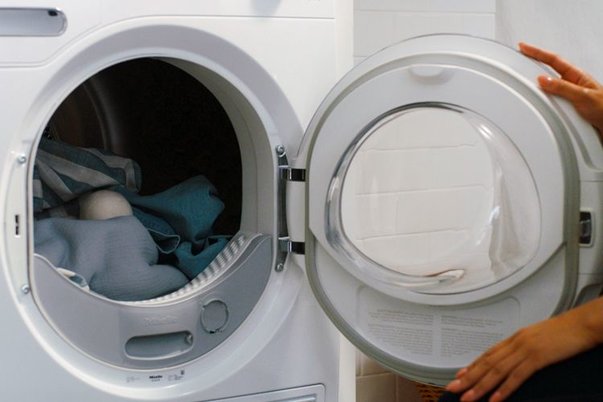 Choose Your Cycle
This step is simple. Bright colors get cold water; light colors get warm water. Always use a gentle cycle like Permanent Press. Then, add your detergent of choice. We recommend Signature Detergent, our all-purpose formula with powerful cleansing agents.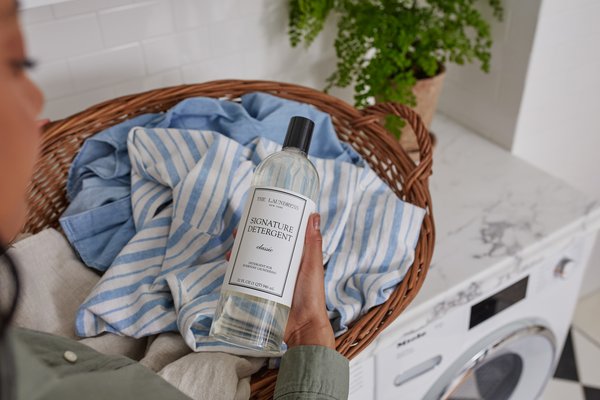 Hang Them Up
Corduroy pieces, especially pants, tend to shrink up in the length with too much heat and their propensity to collect lint makes them a perfect candidate for hang drying. If you prefer to remove wrinkles, it's ok to dry on low heat for five minutes, before hanging them up. Always turn your pieces right-side out and shake them after removing from the wash.