You can wash your polyester clothes, blankets and washing polyester is simple. To do it at home, only a few key polyester washing instructions are required. In fact, polyester's properties make it one of the easiest fabrics to wash. You can actually machine wash polyester, as it is generally quite durable and can withstand regular laundering. Polyester is a synthetic fiber, so to ensure it does not break down from heat, opt for cool or warm water when washing.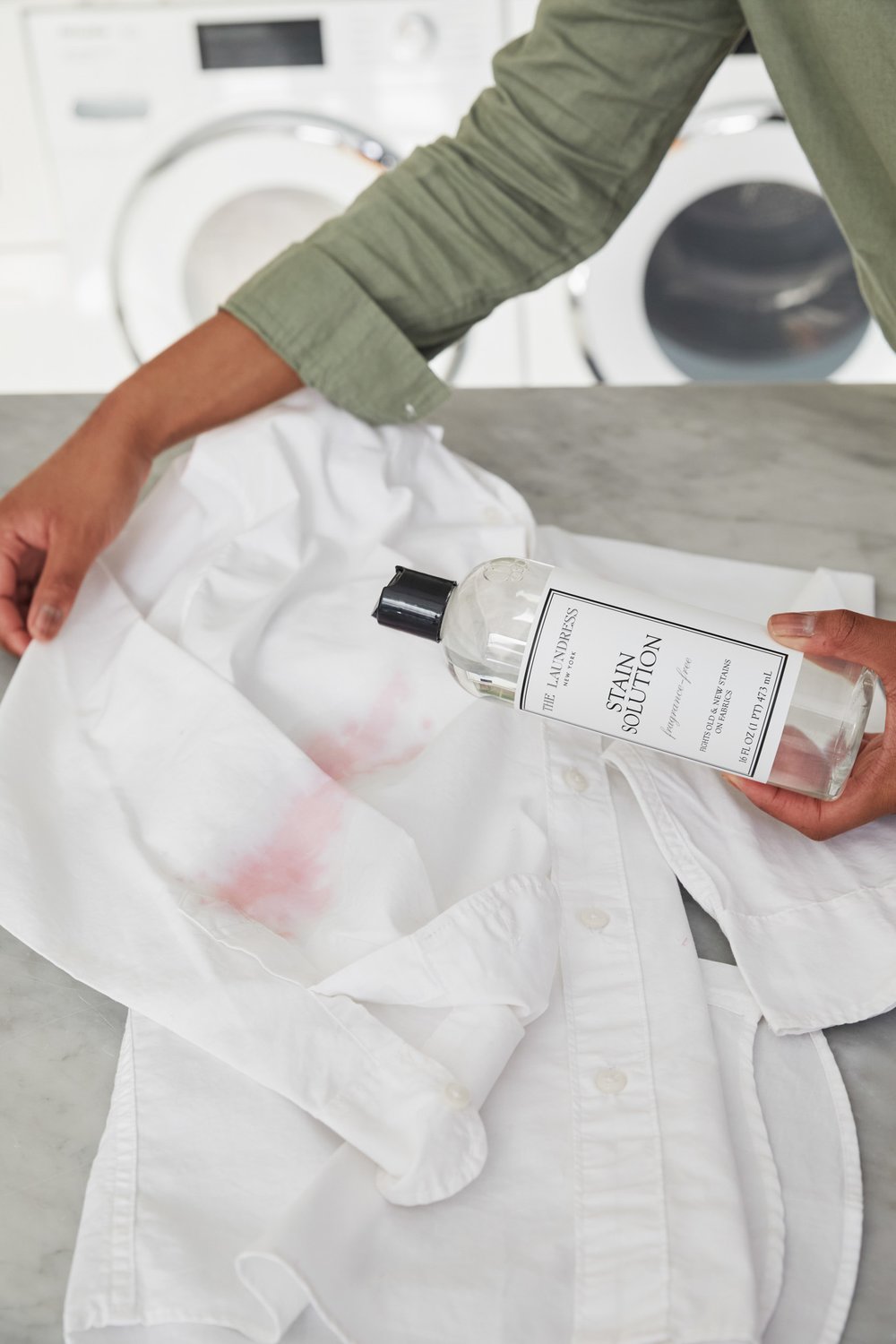 Polyester washing starts with pretreatment. Pretreat stains with Stain Solution. Focus on susceptible areas such as underarms, necklines, and cuffs to remove stain-causing sweat and grime 
Stain Solution is ideal for old and new stains, including wine, coffee, grass, and old, set-in stains such as pit stains. 
To clean your polyester, and remove odor, presoak the item for 30 minutes in cool to warm water mixed with 1/4 cup of plain white vinegar.
Polyester can be washed in the washing machine. Machine wash items like polyester jackets with Signature Detergent on the normal cycle with warm or cool water. Wash with like colors and fabrics only. For delicate items, use Delicate Wash and a cool, delicate wash cycle. Don't forget to place items inside a Mesh Bag for protection. 
For a boost of whiteness and brightness, we recommend adding a capful of chlorine-free bleach alternative to each load in the wash cycle. Skip the use of bleach alternative on delicate polyester items. 
Reduce static and soften clothing with Fabric Conditioner Classic. It is best used with every other wash.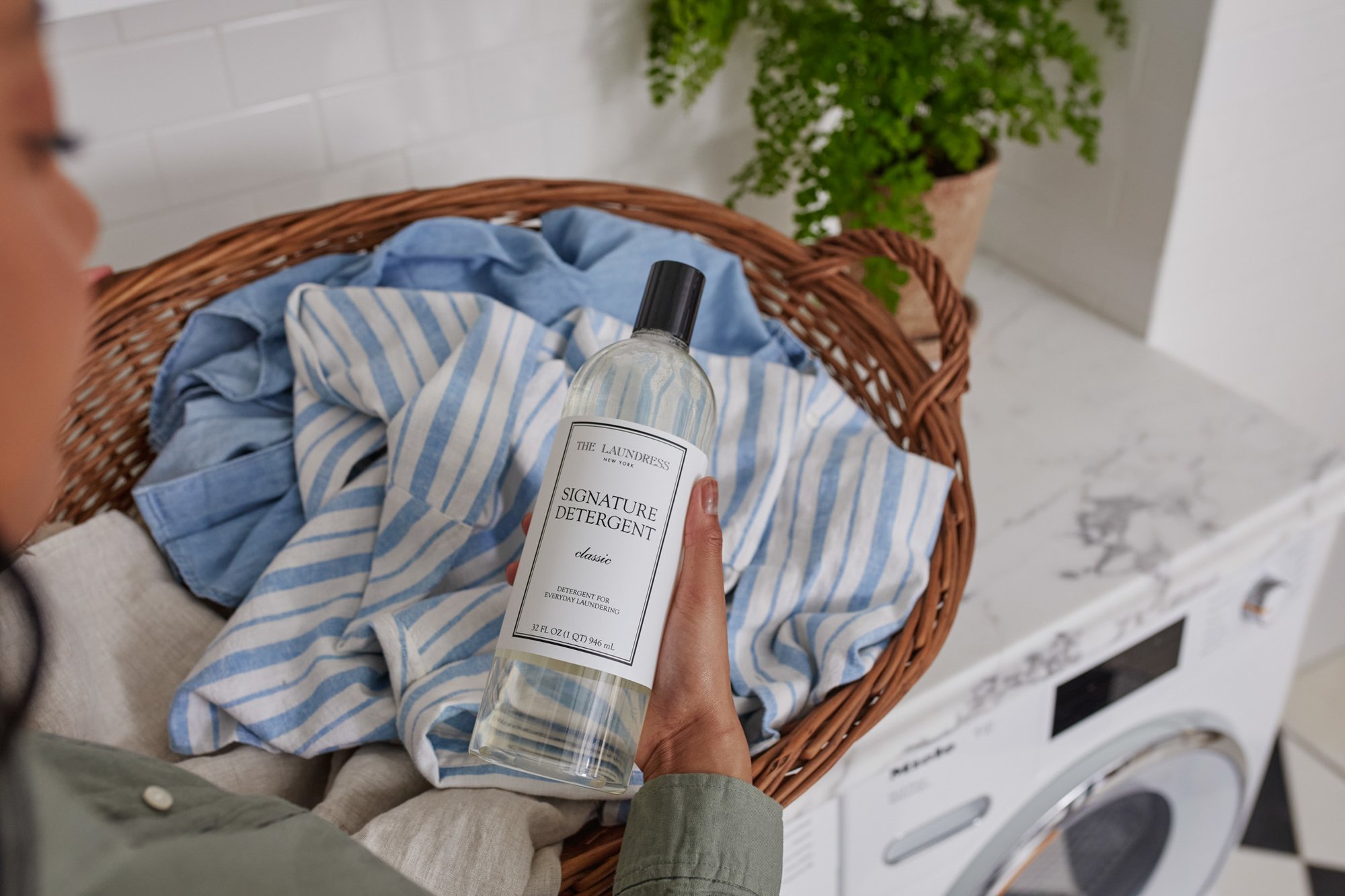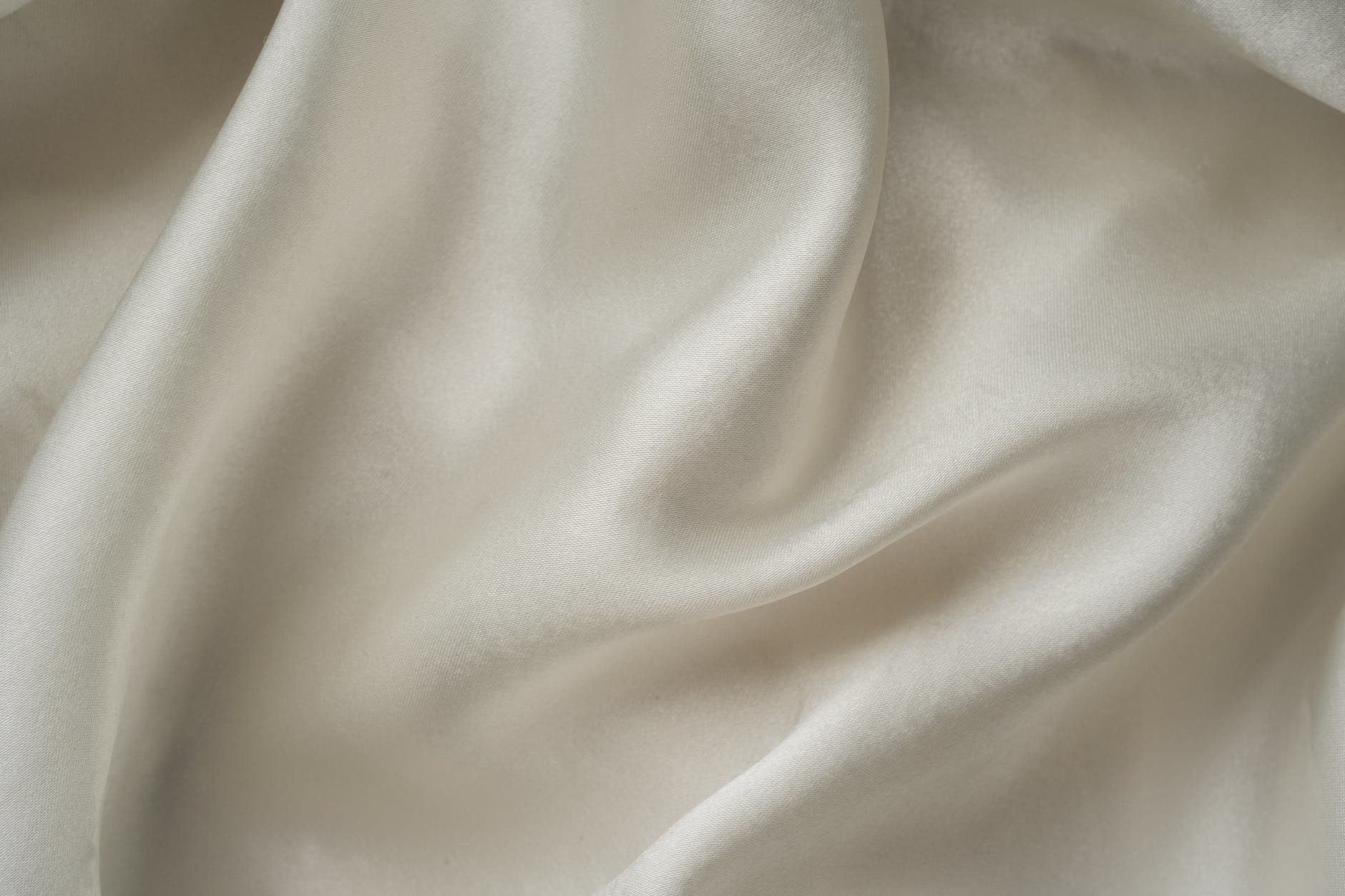 Can you put polyester in the dryer?
You can put polyester in the dryer on a cool to medium setting. The dryer won't cause wrinkles, but polyester can be ironed on low or steamed.
Air dry polyester or tumble dry at medium temperature.
Polyester generally doesn't wrinkle.
Iron as needed at a low temperature setting, or steam when drying polyester garments.
To freshen between launderings, spritz with your favorite fabric freshening spray.
Knit items should be stored folded to prevent stretching or distorting. Woven items such as pants can be hung.
Always store items clean.
We recommend storing in a breathable cotton or canvas bags to protect items from bugs. 
Storing in plastic encourages yellowing and can trap mildew-causing moisture, a prime environment for bugs. 
All polyester washing instructions are based on textile science. Not all garments perform and react as science would predict.