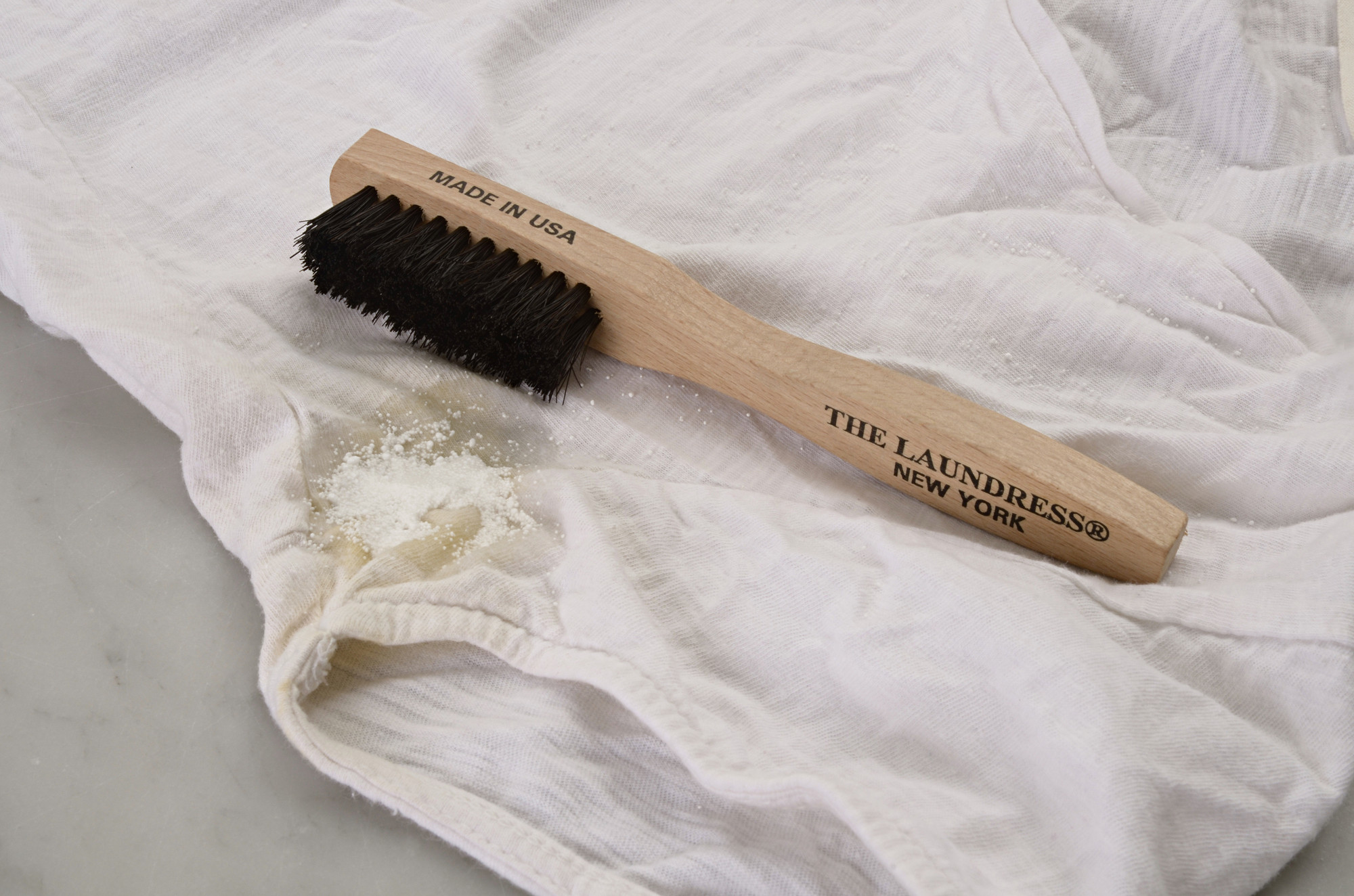 Pretreat
Stain Solution is ideal for protein and tannin stains, such as wine, coffee, ink, grass, urine, blood, and old, set-in stains such as pit stains. The Wash & Stain Bar works the material to remove dirt, grease, oil, and makeup.
To remove odor, presoak the item for 30 minutes in tepid water mixed with ¼ cup of Scented Vinegar.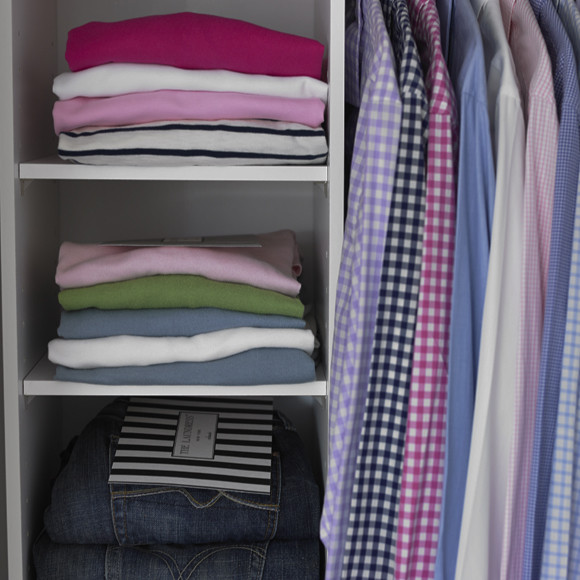 Dry & Finish
Lay the item flat in its natural shape on a drying rack or hang to dry, or tumble dry on the low setting.
To remove wrinkles, we recommend steaming for the best and safest finish. To iron, hover over the item using the steam setting, or press using the lowest temperature setting.