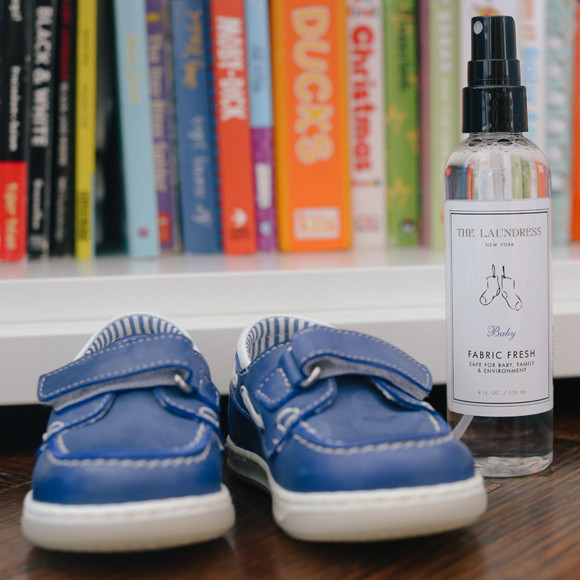 Freshen
Spray Fabric Fresh Baby from 6 inches away to freshen items between uses—from mini wardrobes, cloth diapers, and bedding to car seats, strollers, and toys.
Fabric Fresh Baby is safe for all fabrics and furnishings, especially items labeled "dry clean" or "dry clean only."
When an item is labeled "dry clean only" or is not easily washable, such as a car seat or stroller, the best way to care for it between cleanings is to steam and freshen with Fabric Fresh Baby.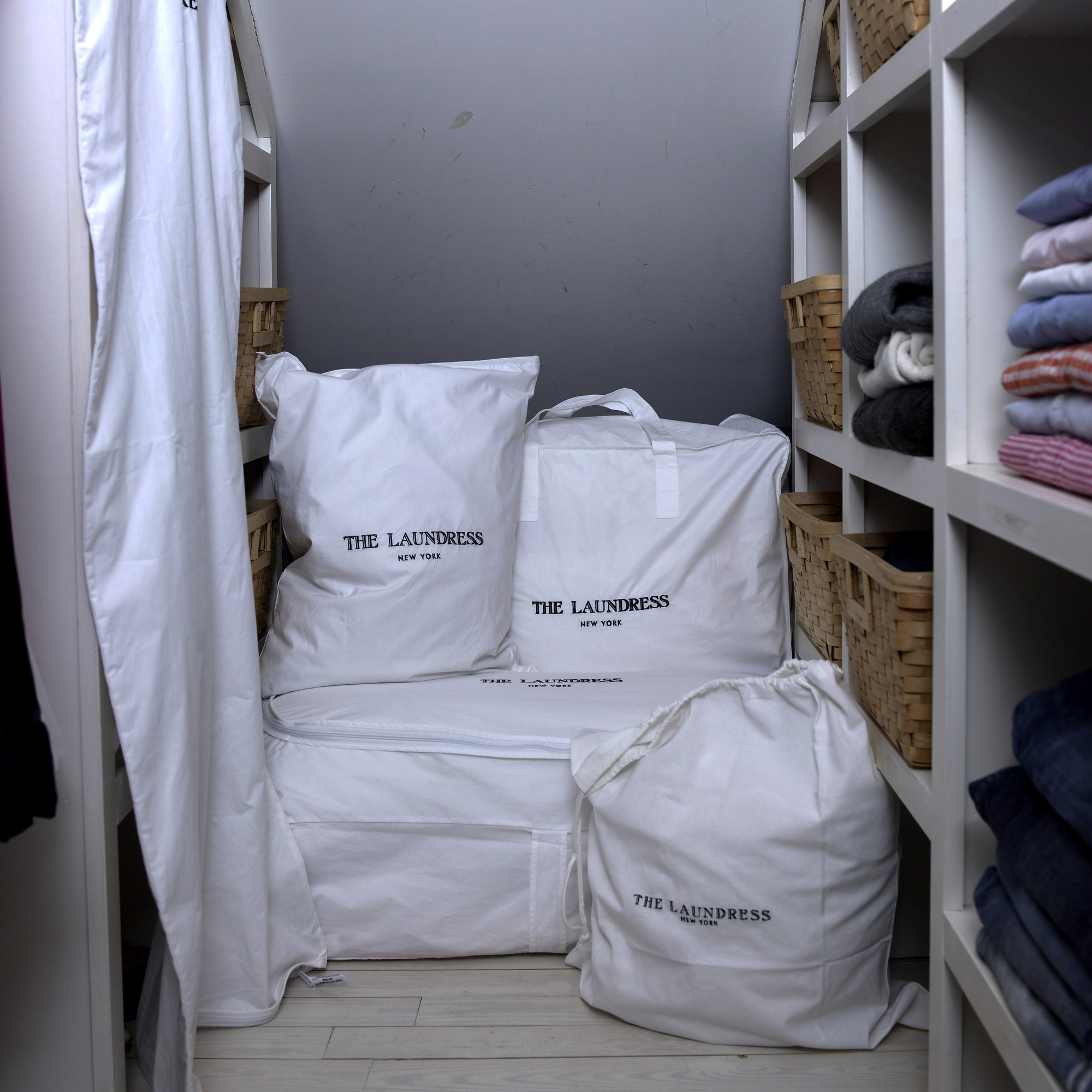 Store
Always store items clean and unstarched. We recommend storing in a breathable cotton Storage Bag to protect items from bugs.
Storing in plastic encourages yellowing and can trap mildew-causing moisture, a prime environment for bugs.
For a start-to-finish tutorial on caring for your everyday laundry, please visit our
Baby Detergent
How-To.