The breezy, made-for-warm-weather fabric is made from the fibers of flax plants. It is typically stronger and more absorbent than its sister fabric, cotton, but their washing techniques are more or less the same. Here's how.
Your Linen Cleaning Starter Kit: Stain Solution, Wash & Stain Bar, All-Purpose Bleach Alternative, Scented Vinegar, Signature Detergent, Whites Detergent, Stiffen Up, Fabric Fresh Classic
Pre-Treat
Always start by treating stains with Stain Solution (for color-rich stains like coffee, wine, ink, fruit, and grass) or Wash & Stain Bar (for oil-based stains). Focus on areas prone to staining such as underarms, necklines, cuffs, and hems.
Flax linen is particularly prone to pit stains, yellowing, and dinginess. To remove old and tough stains, presoak with All-Purpose Bleach Alternative in a washbasin or clean sink with hot water.
To remove odor, presoak the item for 30 minutes in hot water mixed with ¼ cup of Scented Vinegar.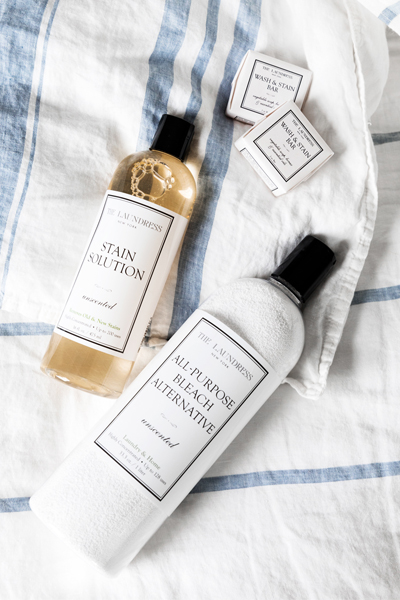 Dry & Finish
Linen can withstand tumble drying with high heat. You can also line dry, which helps to preserve fibers, colors, shape, and elasticity, while also saving energy!
To ease ironing or steaming, remove the items from the dryer while still damp. Use the highest temperature or steam setting.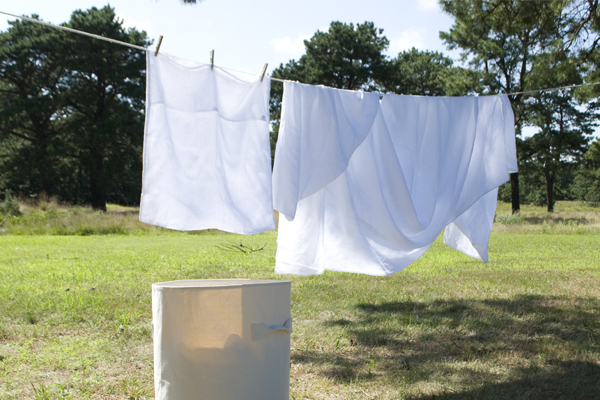 For a crisp finish and added wrinkle resistance, spray with Stiffen Up when ironing.
To freshen between launderings, spritz with Fabric Fresh Classic.