Wondering how to clean a wool coat? Can you wash a wool coat? Washing a wool winter coat can be daunting. You may be tempted to head to the dry cleaners to clean your wool coat, but skip the dry cleaning and save money by learning how to wash a wool jacket, coat, sweater, scarf, and more at home. 
Cleaning woolen outerwear can be simple when you have the right tools on hand, but keep in mind that some coats and constructions are not designed for at-home care. Heavily structured coats, items tagged "dry clean only" and items with leather or fur detailing are best left to the professionals. Additionally, items with heavily dyed patterns may bleed in the wash, and are better off steamed for at-home maintenance. The ideal wool coat to wash at home? A solid-color thinner weight wool or wool blend coat with a light, washable lining and durable buttons or zipper closure.
Ready to wash? Follow our simple tips below, and don't forget to reach out to our expert care team for any additional advice.
Gather These Tools: Wool & Cashmere Shampoo, Stain Solution, Mesh Bag Bundle
STEP 1:
Say "So Long" to Stains
Start with stain treatment. Pretreat and clean areas of your wool coat like collars, cuffs, and underarms with your stain pretreatment of choice and work it into the fabric using the Stain Brush. Keep in mind collars and cuffs tend to have the most buildup from body oils, so regular maintenance will prevent them from looking dingy.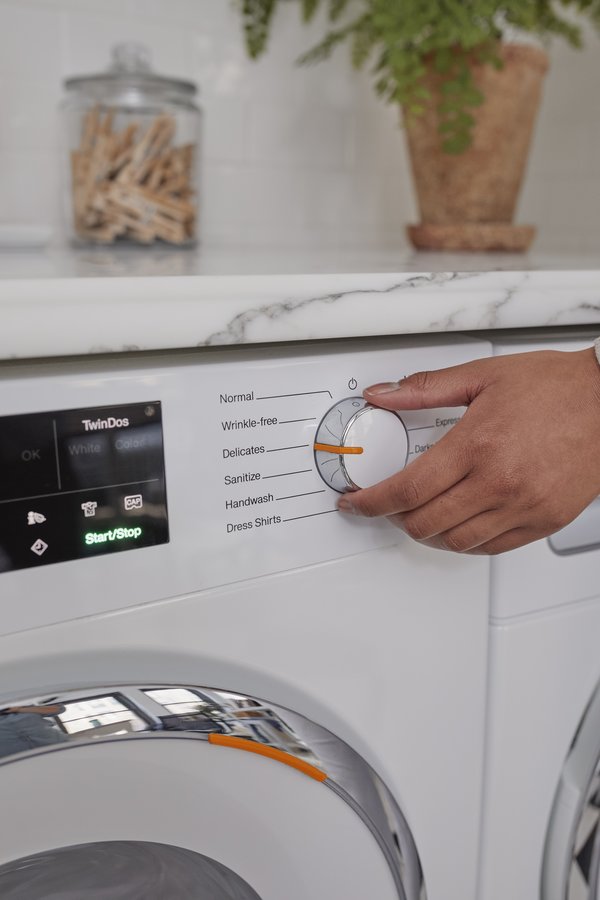 STEP 2:
Machine Wash
Bag it up first. Remove any detachable washable pieces like faux fur lining and hoods and insert into a Mesh Wash Bag. Turn the coat, jacket, or cape inside out and drop into the drum along with the Mesh Washing Bag containing any other detachable.
Select the Woolens, Delicate, or Handwash cycle on your washing machine and make sure the water temperature is cold and the spin is on low. Add Wool & Cashmere Shampoo considering the machine type and load size.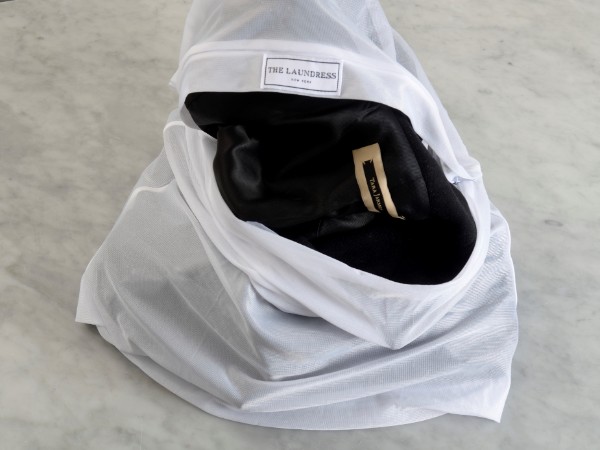 STEP 3:
Take Your Time Drying
Never put wool coats in the dryer! (And as a rule of thumb - if it's a knit or woolen, keep it out of the dryer, no matter if it's washable) Lay the wool coat flat in its natural shape on a drying rack or clean towel or hang to dry.
When drying, avoid direct sunlight and heat sources, such as the radiator, because they can shrink or damage wool.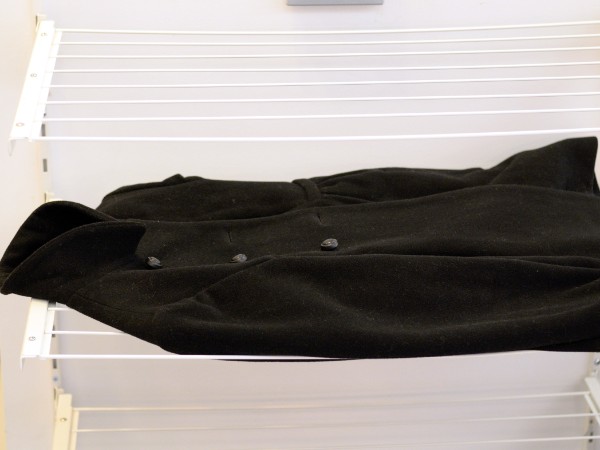 STEP 4:
Steam it Up
Ironing can crush or flatten the natural pile of the yarns. Instead, steam clean your coat to remove wrinkles and freshen in between washes.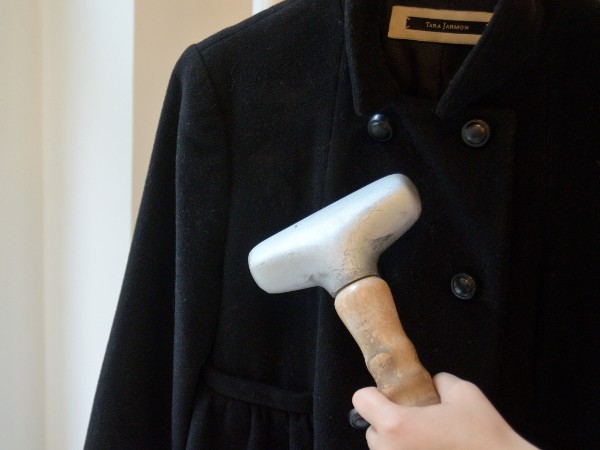 STEP 5:
Stay Fresh
Keep woolens and other knits, especially heavy ones, folded for storage. Coats can be stored on padded hangers in a garment bag as appropriate.