Think of Dryer Balls as dryer sheet's hardworking older sister. They help reduce static while making drying more efficient, but without any of the harsh chemicals and synthetic materials. Oh, and they couldn't be easier to use: Just toss them in the dryer with your laundry. Here, 8 reasons why they should be mainstays in your laundry room.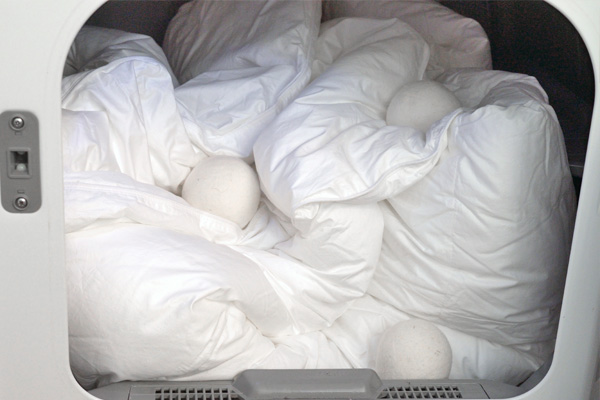 1. Made From 100% Wool
Unlike traditional softeners and dryer sheets, our Dryer Balls are made from wool, and that's it! Made from wool fiber that's a by-product of yarn making, they're free from dyes and fragrances.
2. Makes Your Fabrics Oh So Soft
Because they agitate the fibers in the dryer, they can help prevent stiffness and make fabrics feel soft to the touch straight out of the dryer without coating them in softeners and fragrances like dryer sheets.
3. Kick Clumps To The Curb
Their round shape helps prevent laundry from clumping in the dryer for a more efficient dry cycle.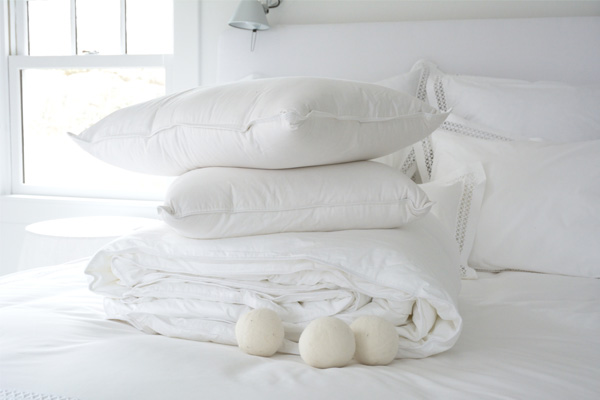 4. Helps Dry Your Clothes
These guys retain heat, meaning they can lead to a more efficient dry. (Less energy waste, yay!)
5. They Nix Static
By absorbing moisture in the drum, wool balls help reduce annoying static cling.
6. Lasts For Ages
Use them over and over. You'll know it's time to replace them when they begin to unravel. For perspective, think of how many dryer sheets you'd go through every time you did a load of laundry! Multiply that by every family on planet earth and that's a lot of dryer sheets in a landfill!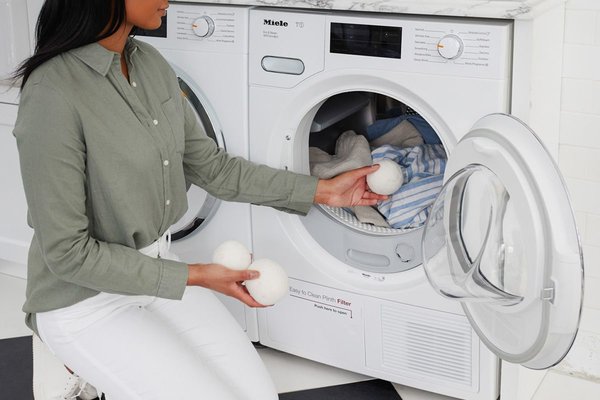 7. Pairs Perfectly
Love a fluffed, fragrant finish? Pair with our Fabric Conditioner to help soften and boost scent during the wash, and then toss in your Dryer Balls during the dry cycle to help fluff and reduce static.
8. They're Hand-Crafted
Our wool dryer balls are sourced from family-operated Mountain Meadow Wool Mill in Wyoming, a company dedicated to revitalizing the American wool industry. They're made from a natural wool fiber that is a by-product of the yarn making process.