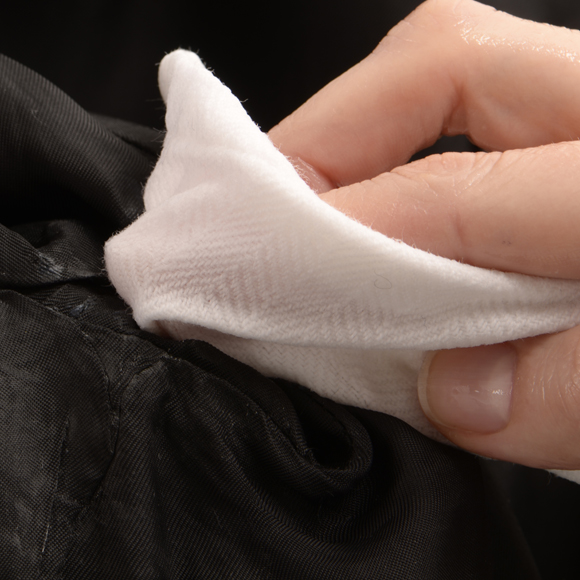 Note: Oddly, vinyl material cannot be dry cleaned. The material shrinks in perchlorethylene (the most common solvent used in dry cleaning). Clean your vinyl fabric according to the instructions below.
Most vinyl items, such as patent shoes, vinyl coats, and furniture coverings, can be spot treated, or wiped clean using Surface Cleaner, our vinyl cleaner.
To clean vinyl fabric, start with spot treatment. To spot treat, wet the Wash & Stain Bar and gently work into the stained area(s).
Remove soap and dirt with a wet Lint-Free Cleaning Cloth - be sure to remove all soap.
Dampen the cloth as needed, and repeat the process until satisfied.
When washing, always pretreat stains with Stain Solution or the Wash & Stain Bar. Focus on susceptible areas such as underarms, necklines, and cuffs.
Stain Solution is ideal for protein and tannin stains, such as wine, coffee, ink, grass, urine, blood, and old, set-in stains such as pit stains.
The Wash & Stain Bar works the material to remove dirt, grease, oil, and makeup.
To remove odor, presoak the item for 30 minutes in cool water mixed with 1/4 cup of Scented Vinegar.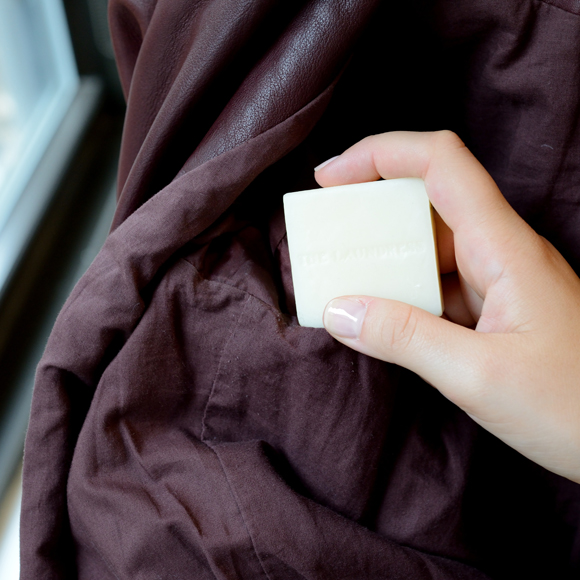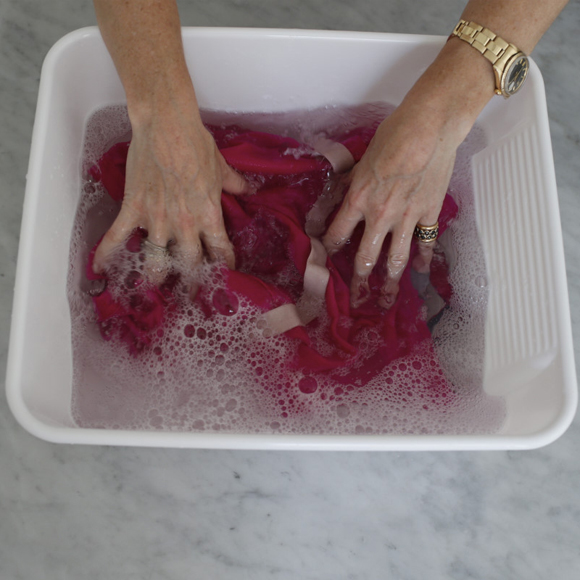 Handwashing is always the best and safest method for washing vinyl.
Add 2 capfuls or a squirt of Signature Detergent to a washbasin or sink filled with cool water.
Submerge the item and gently agitate the water with your hands to evenly distribute soap. Soak for up to 30 minutes. Rinse well by running cool water through the item until the water is no longer soapy. Do not wring.
Can you wash vinyl fabric in the washing machine? Yes. Just turn the item inside out, and place it in a Mesh Washing Bag. Select the delicate cycle on the washing machine, and make sure the water temperature is cold and the spin is on low.
Add the appropriate amount of Signature Detergent according to the machine and load size.
If your vinyl has mold or mildew, add a capful of All-Purpose Bleach Alternative to the wash cycle.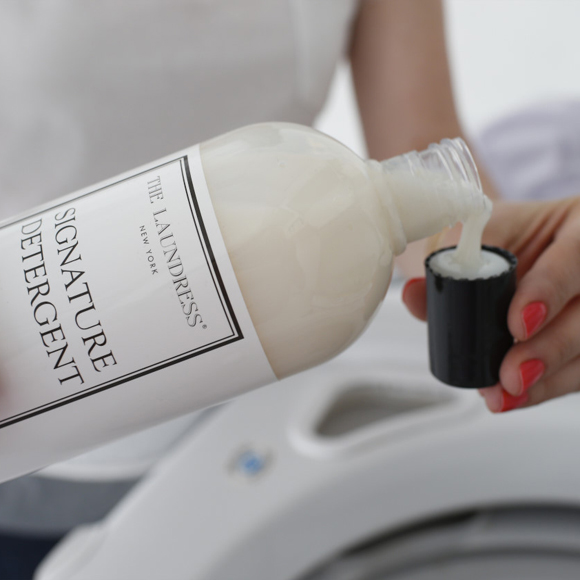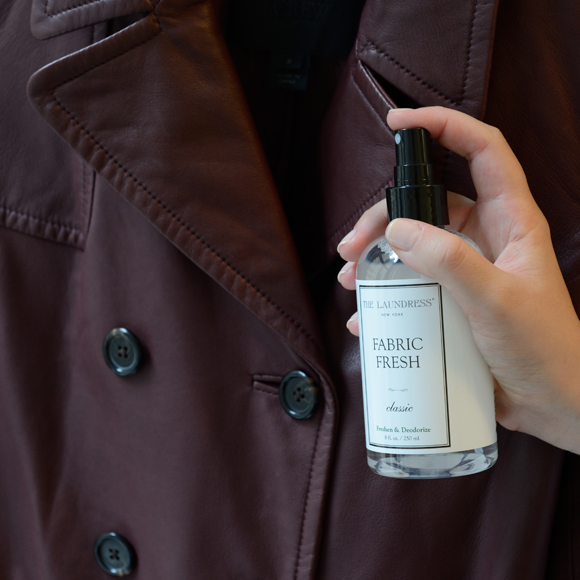 Lay the item flat in its natural shape on a drying rack or hang to dry.
Do not put it in the dryer, and do not iron or steam.
Always store items clean and dry to prevent mold and mildew.
All techniques are based on textile science. Not all garments perform and react as science would predict.