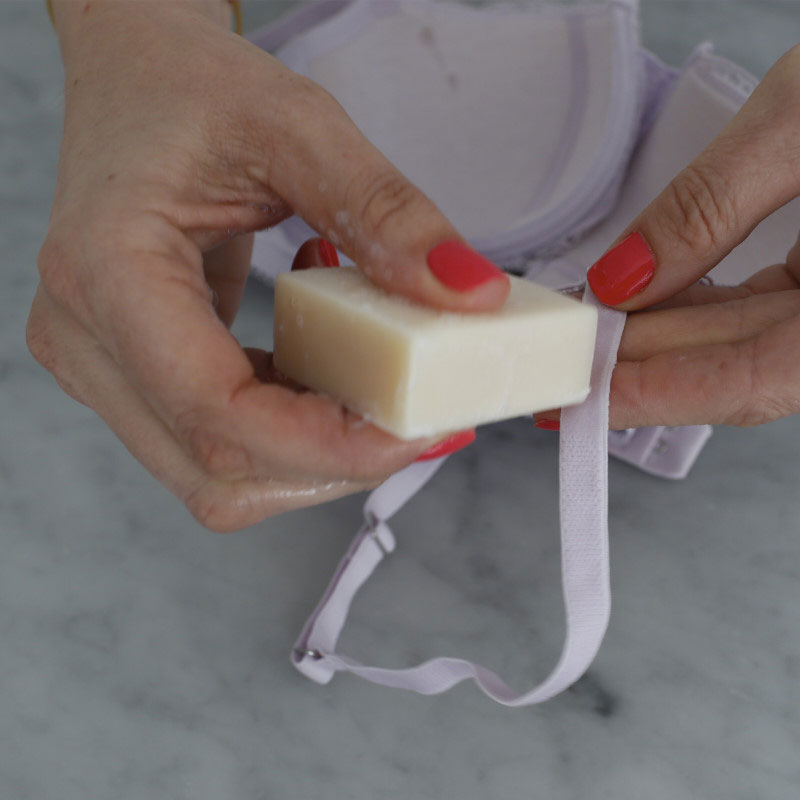 Items to Handwash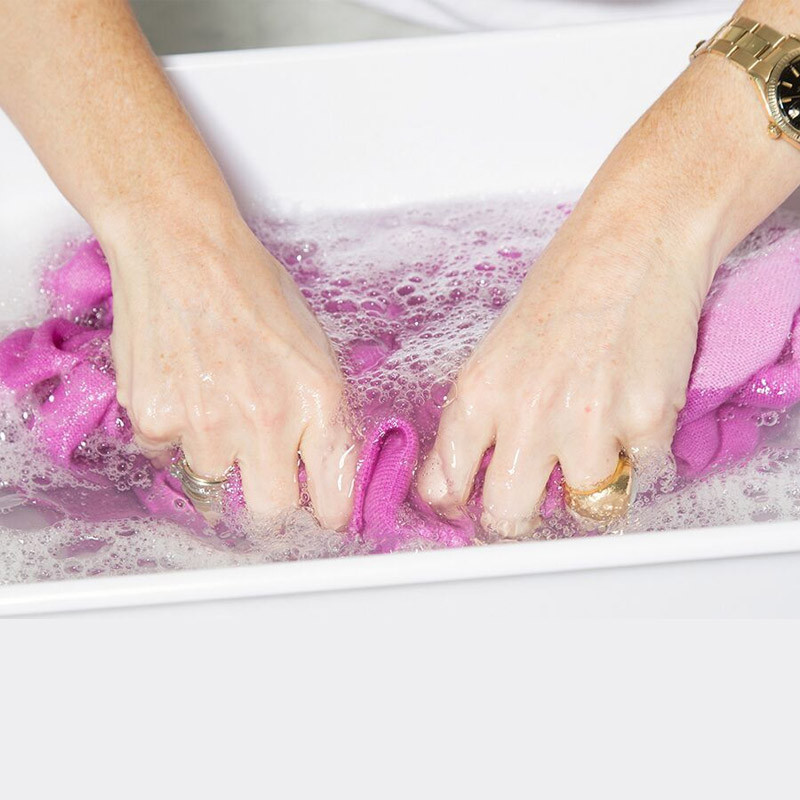 How to Handwash Clothes
The best method of handwashing underwear, and other delicate clothes, consists of these simple steps:
♦ Pretreat the item as needed for stains using the Wash & Stain Bar or Stain Solution, then turn the item inside out.
♦ Fill the Wash Basin or sink with water, tepid/room temperature water is usually best.
♦ Add laundry detergent or soap, like the Delicate Wash, (The ideal detergent for handwashing), and mix to prepare the bath.
♦ Submerge the item, use your hands to agitate the water and detergent and soak items for up to 30 minutes. Never soak silk items for longer than 30 minutes.
♦ Rinse well. Use tepid/room temperature or cold water until the soapy water is gone and press out the water.
♦ Press the item against the sink or basin to remove excess water, be sure not to wring or twist the item.
To dry delicate clothes as quickly as possible, place the item on top of a towel, making sure it's flat and in its original shape then roll up the item in the towel (like a sleeping bag) to remove excess water. For faster drying, use more than one towel and repeat several times. Don't put delicate items in the dryer, instead lay flat or hang to dry.
What kind of detergent or soap should I use?
Select the appropriate product based on the fabric of the item you're washing. See all options.
What if the water in my washbasin becomes colored?
Don't panic. This is normal and it is simply the fabric dye releasing color. You will not notice any color loss in the item after washing.
Can I handwash more than one item at a time?
Yes, it's okay to wash like items together. They should be the same color and made from the same fiber content.