When it comes to cleaning your bathing suits, it's not sink or swim. Our foolproof tricks let you wash them clean of grime, sunscreen and sweat stains, and strong chlorine smells, all while preventing fading and loss of elasticity.
Step 1: Target Stains
Pretreat stains with Stain Solution. Don't forget the underwire, straps, and draw strings, where stains or perspiration can accumulate.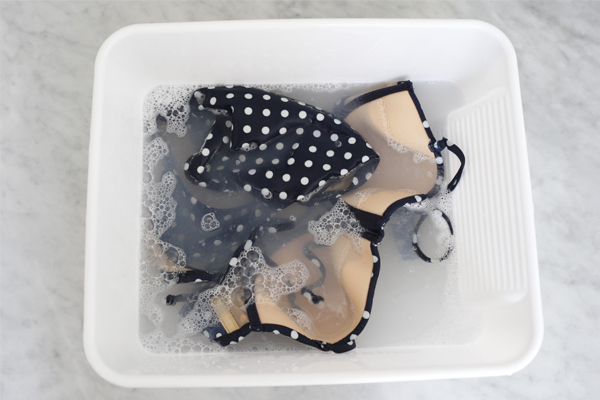 Step 2: Pretreat Odors
Stinky suit? Nix smells from chlorine, perspiration, sunscreen, the ocean, and more by mixing plain white vinegar with warm water in a sink, tub, or basin for up to 30 minutes.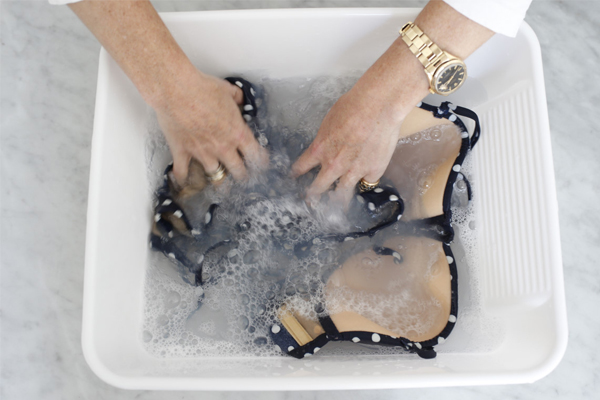 Step 3: Handwash
Fix a bath of cool water and Signature Detergent. Create a mini whirlpool by agitating the water and leave to soak for 30 minutes. Then, rinse the suit well under the faucet while gently squeezing out water. Avoid ringing or twisting. Always rinse hands after hand laundering.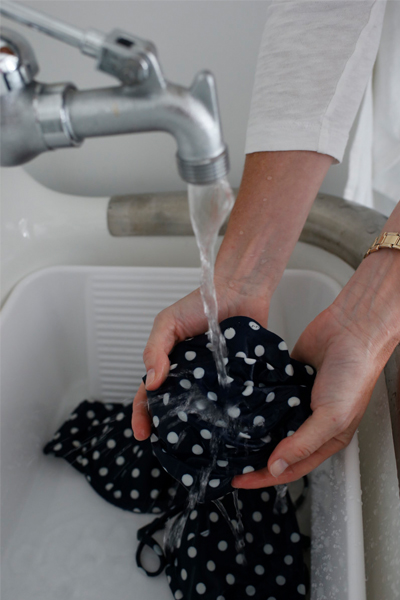 Step 4: Or Machine Wash
Handwashing is always the most gentle washing method, but machine washing can be just as delicate with the right solutions. First, flip pieces inside out and insert them into a mesh bag. This will prevent bathing suits from snagging in the drum of the machine and protect clasps, ties, and embellishments. Select a delicate cycle, low spin, and cool or warm water.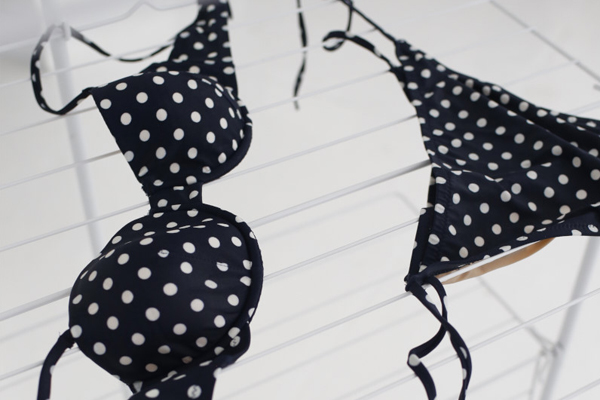 Step 5: Lay Flat To Dry
To ensure your suit lasts way beyond one season, steer clear of the dryer! The heat will reduce elasticity and weaken the fabric.
Hot Tip: Love the hot tub? Your bathing suit doesn't. The common chemicals used in hot tubs, combined with high water temperatures can trash your suit. Be sure to wash your suit (or at least rinse with water!) soon after your jacuzzi session.