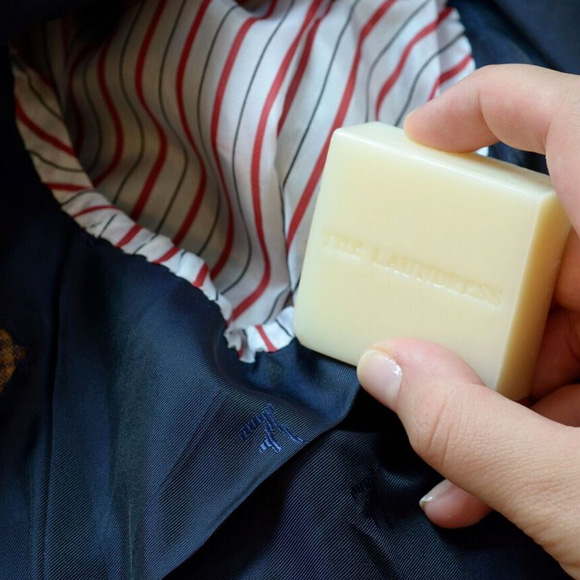 Can you wash Corduroy? Yes, you can but knowing how to wash corduroy the right way is crucial, and pre treatment is the first step to properly washing your corduroy pants, sherpa jacket or couch covers. Pretreat stains with Stain Solution or the Wash & Stain Bar. Focus on susceptible areas such as underarms, necklines, cuffs, and hems.
Stain Solution is ideal for protein and tannin stains, such as wine, coffee, ink, grass, urine, blood, and old, set-in stains such as pit stains. The Wash & Stain Bar works the material to remove dirt, grease, oil, makeup, and ring around the collar.
To remove odor, presoak the item for 30 minutes in hot water mixed with 1/4 cup of Scented Vinegar.
Corduroy can get wet and be machine washed. For machine washing corduroy, ,turn the item inside out, and do not wash with materials that produce lint (such as fleece jackets, towels, and sweaters).
Wash corduroy with Signature Detergent on the normal cycle with hot water to achieve the deepest clean.
Corduroy attracts lint, which is difficult to remove once it has attached itself to the nap.
Wash with like colors and fabrics only.
If your corduroy is dirty, dingy, or dull in color, add a capful of All-Purpose Bleach Alternative to the wash cycle.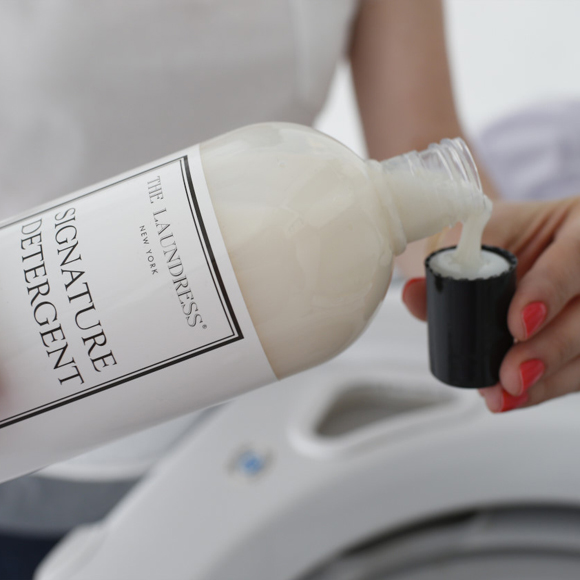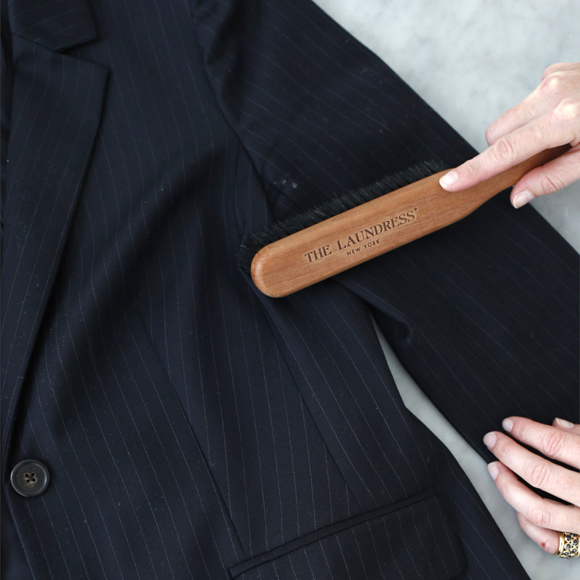 Cotton can withstand tumble drying with high heat. To reduce wrinkles, remove from the dryer while still damp or line dry.
Always launder corduroy pants prior to making any alterations in fit or length. Use hot water and a hot dryer cycle to ensure there will be no further shrinkage.
Steam after washing to remove wrinkles and between wears to freshen and remove odor and bacteria. Never iron, as ironing will crush or flatten the natural pile.
To freshen between launderings, spritz with Fabric Fresh Classic.
Corduroy can be hung to prevent wrinkles; however, be mindful of clips because they can leave marks on the material. Corduroy can also be folded.
Always store items clean. We recommend storing in a breathable canvas Storage Bag to protect items from bugs.
Storing in plastic encourages yellowing and can trap mildew-causing moisture, a prime environment for bugs.All techniques are based on textile science. Not all garments perform and react as science would predict.