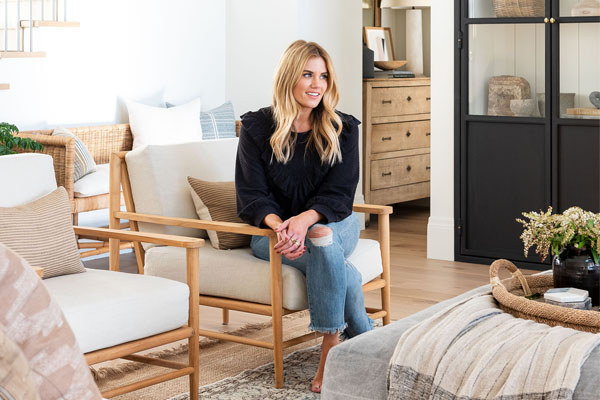 Our #PeopleWeLove interview series focuses on the lives of people we admire. Here, the dirt on their favorite things, day-to-day routines, and more.
Shea McGee of @studiomcgee runs her businesses with one goal in mind—make life beautiful—and we'd say she's been pretty successful so far. Shea and her husband Syd are the brains behind an interior design studio, an ecommerce brand, and a line of gorgeous home goods at Target. Oh, and did we mention her Netflix series, Dream Home Makeover, which is exactly like it sounds? We spoke to her about her fresh approach to design, low-effort, big-impact decor shortcuts that are basically the equivalent of a home reno, balancing motherhood with work, and more…
Shop Shea's Laundress Favorites: Le Labo Rose 31 Signature Detergent, Stain Solution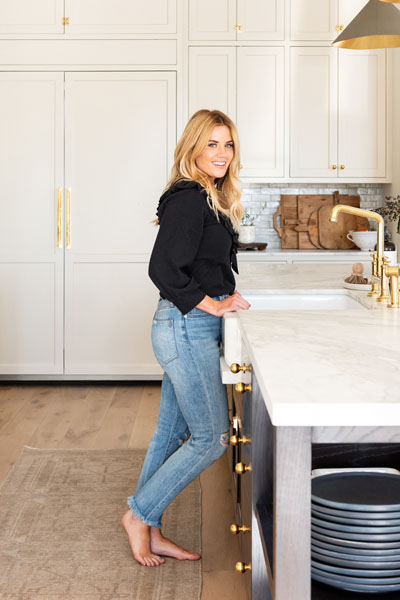 Tell us about yourself! How did you start McGee and Company?
From the beginning of launching our design business in 2014, [my husband] Syd and I always wanted to build an e-commerce brand that shared curated products with a designer's perspective. We started off with a handful of pillows shipped from the basement of our studio and that quickly grew into our favorite décor pieces and eventually furniture, lighting and rugs.
What's your favorite type of space to decorate and why?
I love designing kitchens because they really are the heart of the home. They set the tone for the surrounding spaces and are the hub for so many memories. From cooking with family, to kids doing homework at the kitchen island, the kitchen is so central to how we live. It is often where I begin the design process.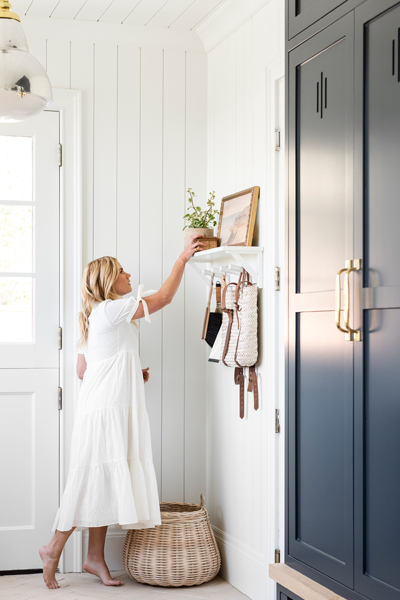 When it comes to interiors, where does your inspiration come from?
I find inspiration in so many places, but especially outdoors and when I'm traveling! I also love to draw color palette inspiration from floral arrangements.
What are your best tips for simple and easy décor upgrades?
Switching out the flowers or branches in a vase is one of the easiest ways to update your décor! I also love rotating the textiles on my sofa or adding a new candle to a coffee table tray.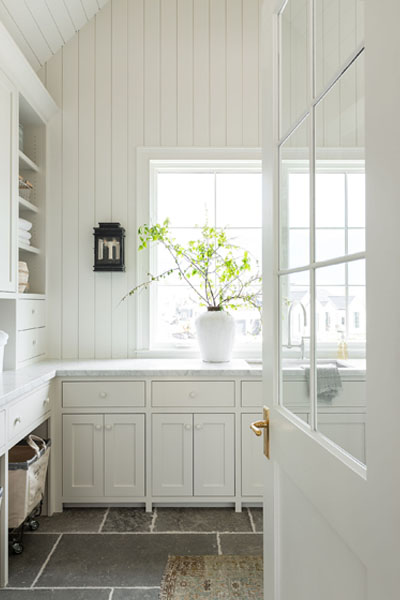 Tell us about a project that was particularly fulfilling…
Finally designing my own home! We had been living in rentals and designing clients' spaces for years, so when it came time to design my dream home, it was so fulfilling to know that this would be the space where my family would get to make memories for years to come.
What are some things to keep in mind when decorating a laundry room?
It is possible to have both form and function! Add baskets and bins to make sure everything has a place, then you can add in the pretty details like a vintage painting, or canisters.
We're sure you get this question often, but we have to know…how do you juggle family and business?
It can be tough at times, but also incredibly gratifying. Over the years, Syd and I have found that very distinct roles in the business allow us to thrive, but at home it's all hands-on deck! Keeping the responsibilities very clear in our business, he is CEO and runs the business, and I am CCO and oversee all creative makes it so we have full trust in each other and aren't stepping on each other's toes. We're also big fans of date nights, so our only time together isn't just talking about work. At home, we prioritize family time and do our best to put away the phones and laptops to focus on the kids.
What would you tell other moms who are considering starting a business?
If you have a passion and you're willing to work hard, then go for it, but remember that you can take it slow. Don't feel like you have to jump in all at once, create a side hustle and just see what happens!
What are your favorite Laundress products?
I love Le Labo, and obviously the Laundress, so the combination of the Rose 31 fragrance in the Le Labo Rose 31 Signature Detergent is one of my favorites, it just brings this incredible breath of fresh air to clothes! I'm also a huge fan of the Stain Solution – it has worked so many miracles on my kids' spills!