Our Sustainability Commitment
Lightening The Load On the Environment
As a brand, clean is at our core. We're committed to not only taking the best care of your laundry and home, but also the world we live in. Since the beginning, we've held ourselves to the highest standards when it comes to our environmental impact, and we're always striving to reduce our carbon footprint even more. Our commitment to sustainability is ongoing, and we invite you to follow our progress and join in our journey to making the planet a better place.
Post-Consumer Recycled Bottles
We've started to make the switch from our heritage #1 PET recyclable plastic bottles to 100% post-consumer recycled material (PCR). PCR gives plastic you recycled multiple lives so we can rely less on virgin plastic. We're starting with our best sellers and will be transitioning our entire collection to PCR in the near future. You'll know your bottle is made of 100% PCR if it's got a smoky tint to it (don't worry, the formulas you love have stayed the same!). We love our new look and hope you do, too.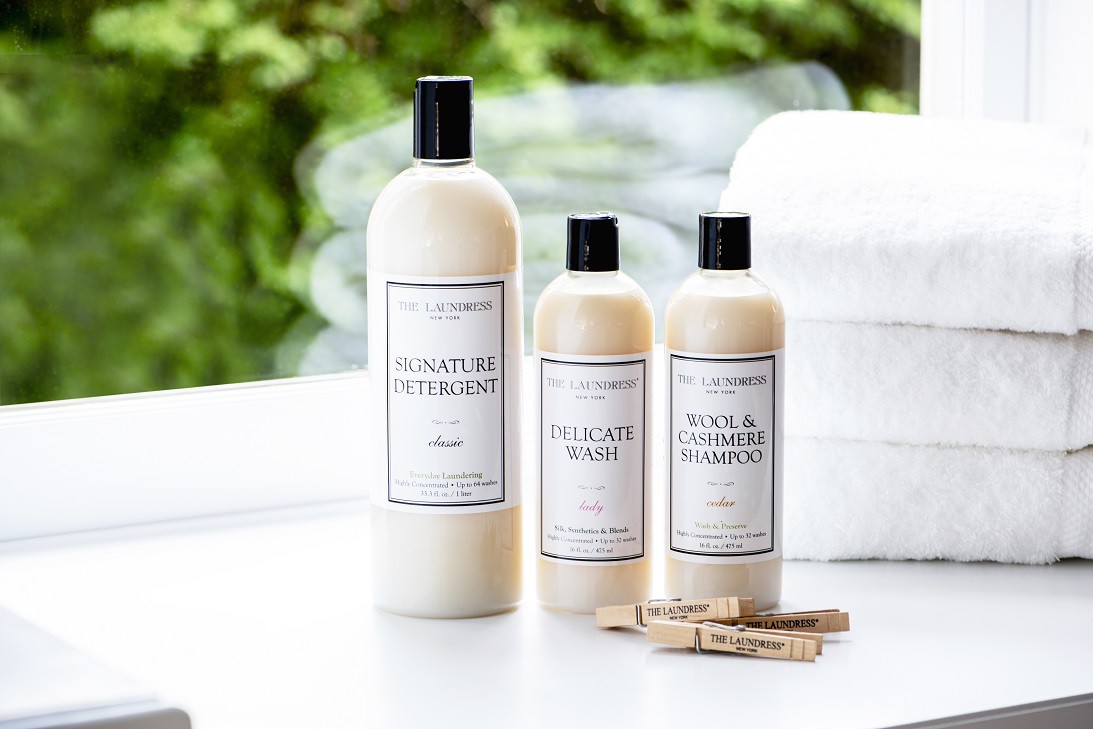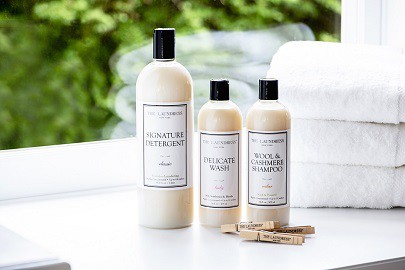 OUR IMPACT
Our transition will help eliminate more than 130,000 lbs. of virgin plastic use year over year!
Sustainable Shipping Material
Every order placed on the laundress.com is shipped in 100% recycled paper boxes and fill. All shopping bags have been upgraded from virgin paper and plastic to 100% reusable cotton canvas in our NYC flagship store.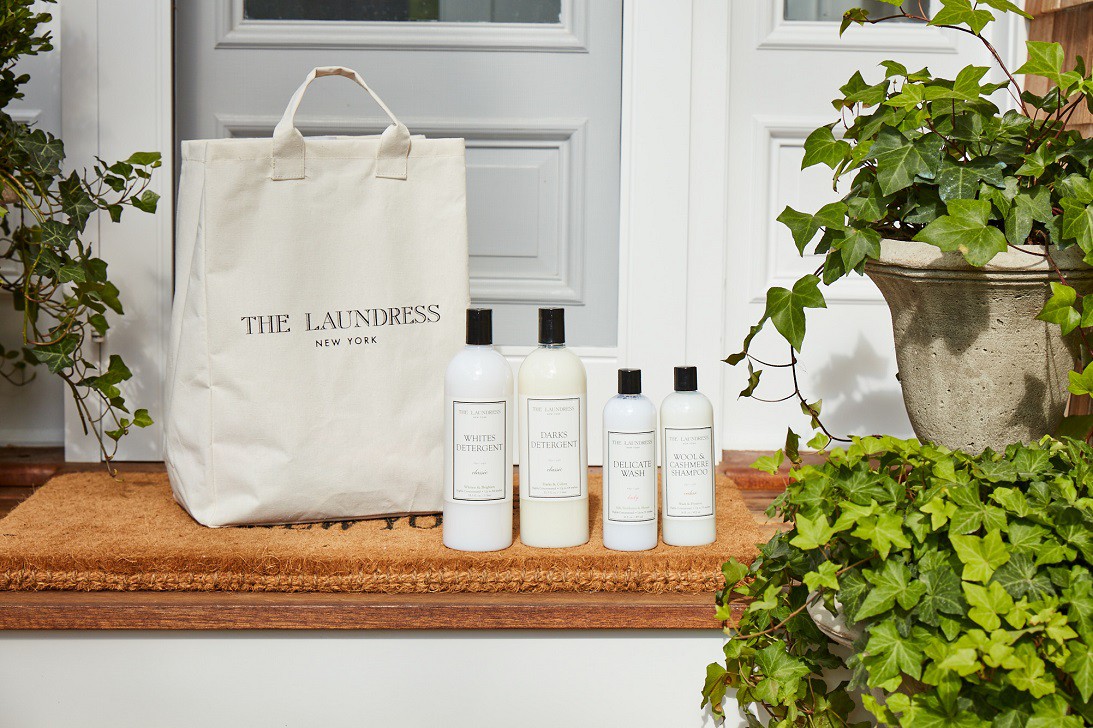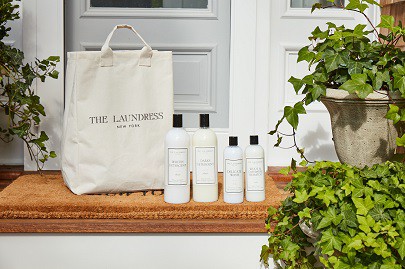 OUR IMPACT
This simple swap saves over 1,300,000 feet of paper weighing 6,000 lbs. and 43,000 gallons of water annually.
In addition to actively reducing our carbon footprint, we are utilizing carbon neutral shipping for all eCommerce orders placed on TheLaundress.com. We're proud to be a part of UPS Carbon Offset Program, which focuses on reducing carbon emissions and investing in reforestation, methane and landfill gas destruction, and wastewater treatment.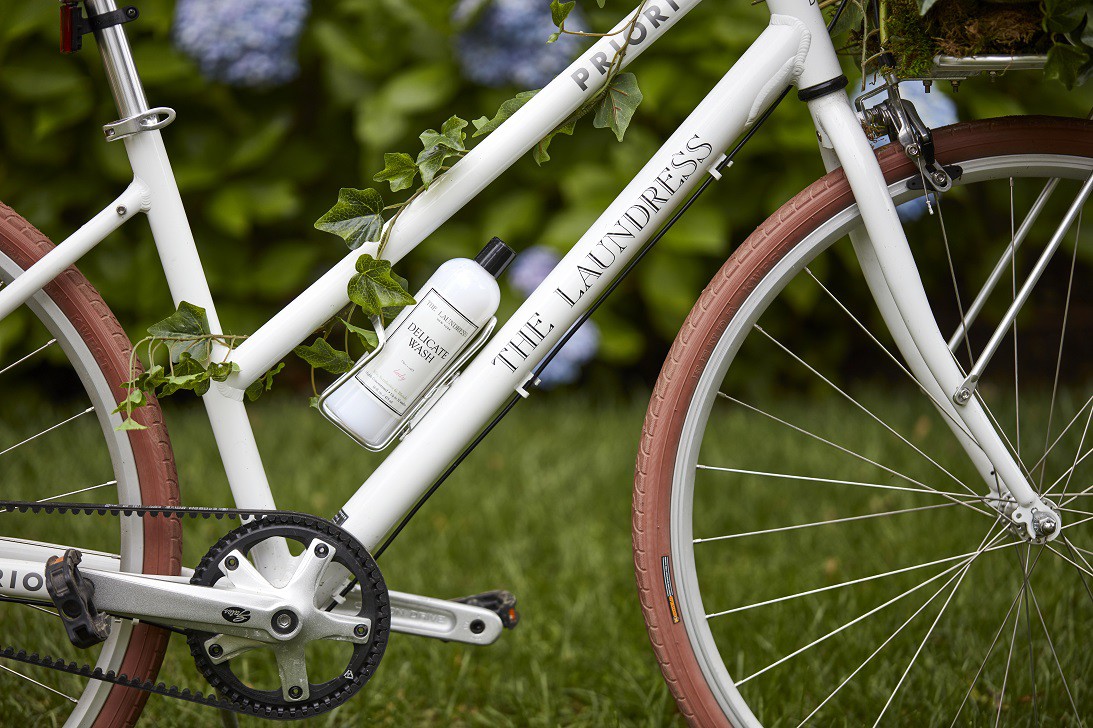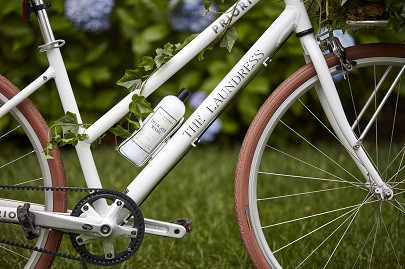 OUR IMPACT
Within the first year of the program, we'll be offsetting 300 metric tons of CO2 equivalent through our direct to consumer orders alone! That's equivalent to 12,756 trash bags of waste recycled instead of landfilled.