If folding a fitted sheet seems like a mystery mastered by only a handful of domestic experts, this how-to is for you! Crack the code with our foolproof technique for taming the clumsy and cumbersome fitted sheet. Read on to achieve the perfectly organized linen closet of your dreams.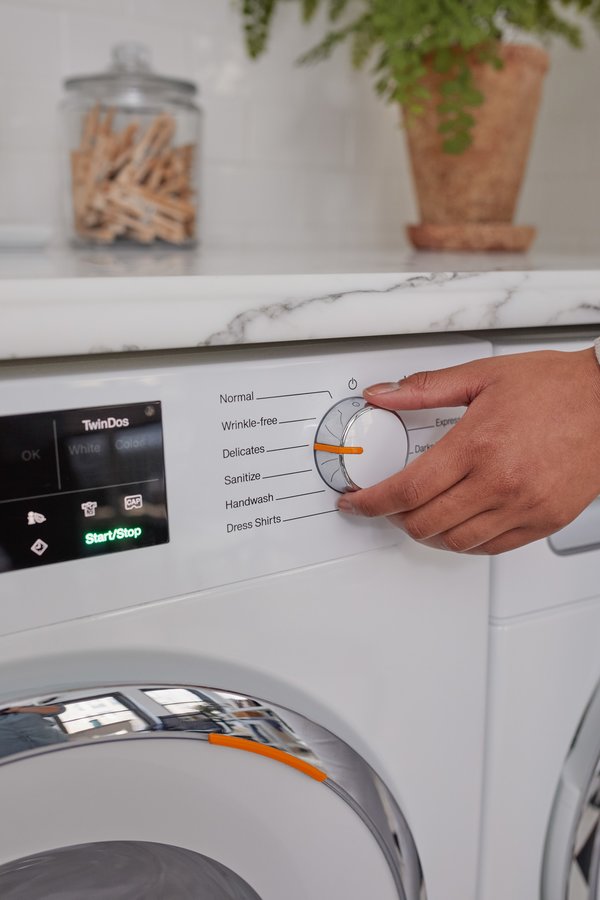 STEP 1:
Fold sheets right out of the dryer to avoid wrinkles.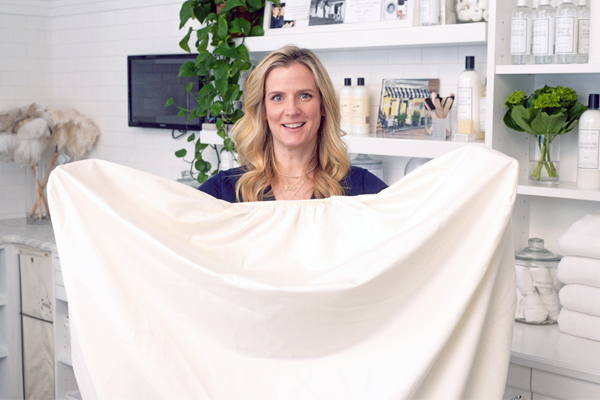 STEP 2:
Drape the sheet over your hands right-side out with the elastic edge facing you. Hold the sheet by the adjacent corners of one of the longer sides.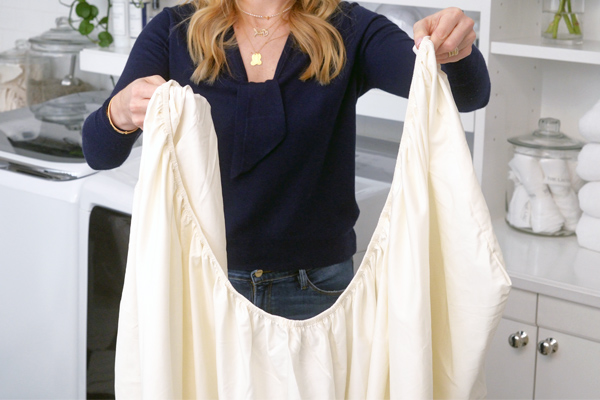 STEP 3:
Bring your right hand to the left, folding the sheet in half horizontally and tucking one corner into another.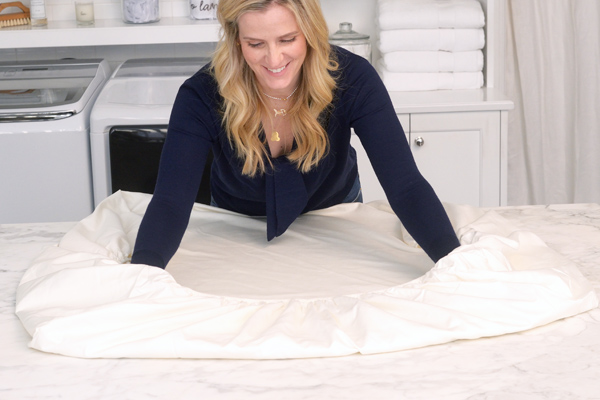 STEP 4:
Lay flat on a large, clean surface like a bed, table, or clean floor.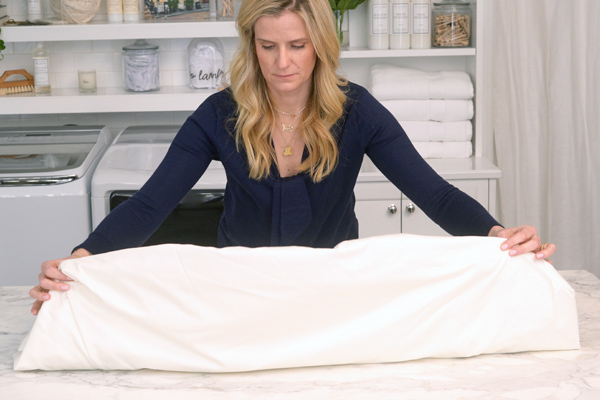 STEP 5:
Fold the side farthest from you in towards the center.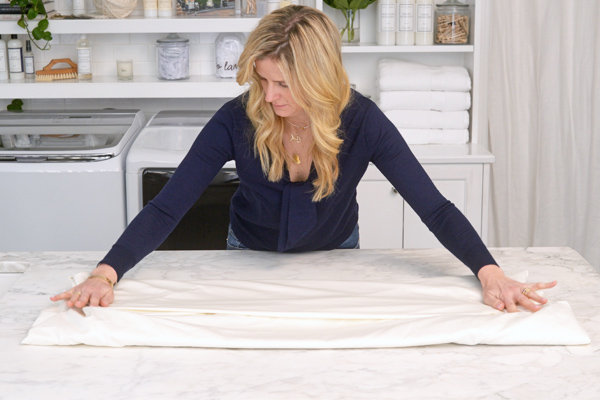 STEP 6:
Repeat with the other side closest to you, and overlap the first side about 1/2 inch in the center.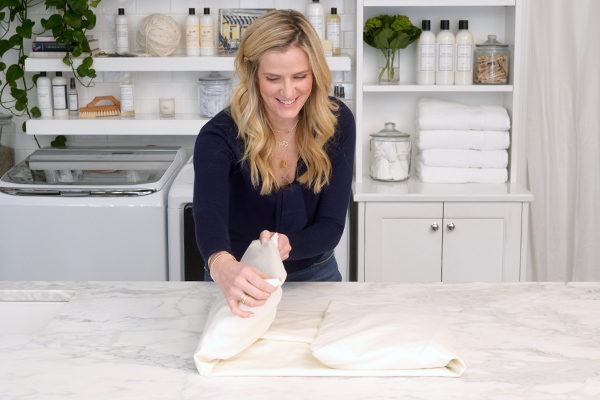 STEP 7:
Fold each of the ends to meet in the center.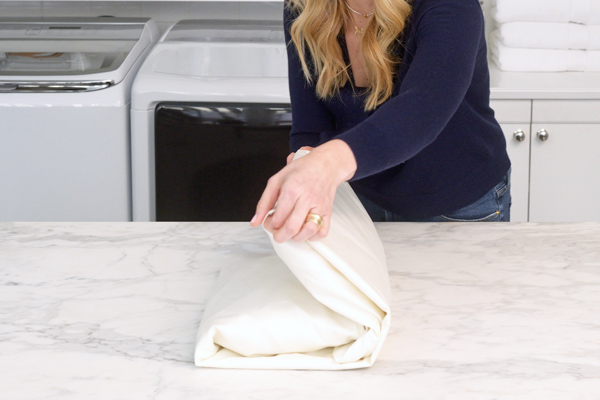 STEP 8:
Once again, fold one side over the other. Give the final touches and smooth out any bumps.