We at The Laundress have successfully washed trench coats, including the iconic trench by Burberry, time and time again, despite the fact that the care label commonly instructs "Dry Clean Only." Read on to learn our best practices for cleaning and freshening these seasonal staples!
Figure out the fabrics
Burberry trench coats vary in fabric composition from style to style. That said, it's important to reference the sewn-in care label to help you identify the fabric content. If your trench is a cotton/nylon blend, you should be able to machine wash it and achieve beautiful results. The trench coat featured in this guide has a cotton shell and wool inner lining which require separate wash separate wash processes. Read on to learn which plant-derived detergents we recommend to deliver stellar results.
PRETREAT
Because both the shell and lining are two different fabrics, they will need to be cared for separately. If possible, unzip or detach the lining before pretreating fabrics.
Outer Shell: Treat stains with Stain Solution by applying it directly to any spots or susceptible areas such as necklines and cuffs. Work the solution into the fabric using either your finger or a Stain Brush.
Inner Lining: Pretreat the underarm areas with the Wash & Stain Bar to remove any buildup in between yarns. Simply create a lather with the soap using tepid water and gently work it into the fabric. For odor, apply 1/4 cup of Scented Vinegar directly to odor areas. Next, presoak the lining in a bath of tepid water and Scented Vinegar for up to 30 minutes.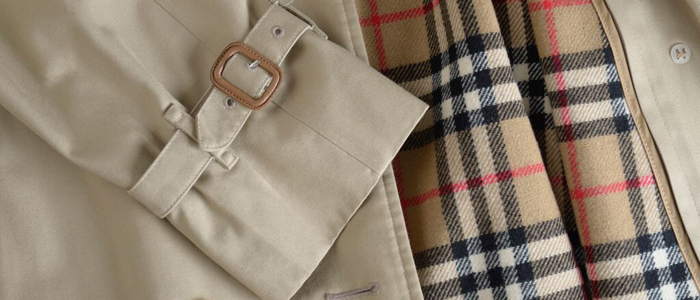 MACHINE WASH
Outer Shell: Turn the coat inside out and place it into a Mesh Washing Bag to protect zippers, buttons, and buckles throughout the wash cycle. Select the normal cycle on the washing machine and warm water. Add Signature Detergent considering the machine type and load size.
Inner Lining: Place the lining into a Mesh Washing Bag. Select the delicate or woolens cycle and make sure the temperature is cold water and the spin is on low. Add the appropriate amount of Wool & Cashmere Shampoo
DRY
Remove items promptly from the washing machine at the cycle's completion to reduce creasing.
Outer Shell: Hang to air dry. Be sure to position the item properly on the hanger so it doesn't stretch or become misshapen.
Inner Lining: Lay flat to dry. Never machine dry.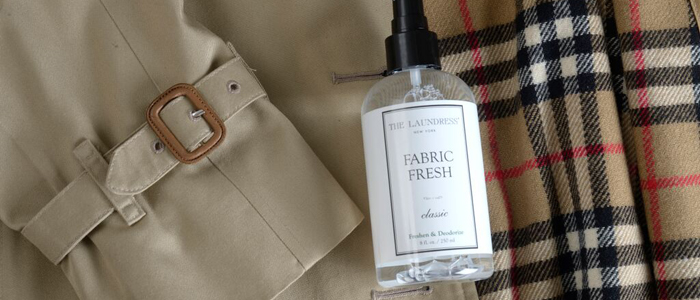 FINISH & FRESHEN
Once the wash process is complete, all pieces should be re-attached.
Steam Clean: Steam while damp for the perfect finish. You can also steam between washes to freshen fabrics and kill germs, bacteria, and allergens.
Stay Fresh: Remove odors naturally by spritzing with Fabric Fresh Classic between wearing and washing.
Brush for Beauty: Use the Clothing & Upholstery Brush between wears to remove lint, fuzz, and hair.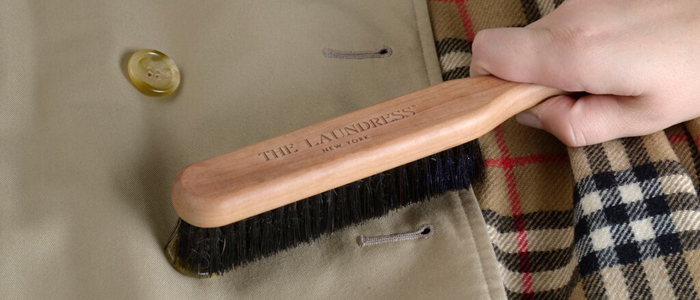 While typical detergents contain two enzymes for fat and starch removal only, The Laundress Signature Detergent is highly concentrated with four enzymes that fight a vast variety of stains. Plus, it's plant-derived and does not contain the unsafe processing aids found in other detergents that can irritate sensitive skin.