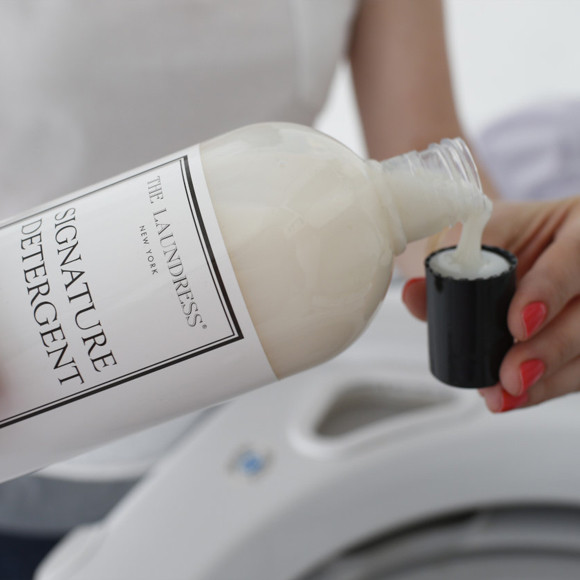 Handwash
Handwashing is always the best and safest method for washing jersey.
Add 2 capfuls or a squirt of Delicate Wash or Wool & Cashmere Shampoo to a washbasin or sink filled with cool water. Submerge the item and gently agitate the water with your hands to evenly distribute soap. Soak for up to 30 minutes. Rinse well by running cool water through the item until the water is no longer soapy.
Do not wring. Instead, press the water out of the item.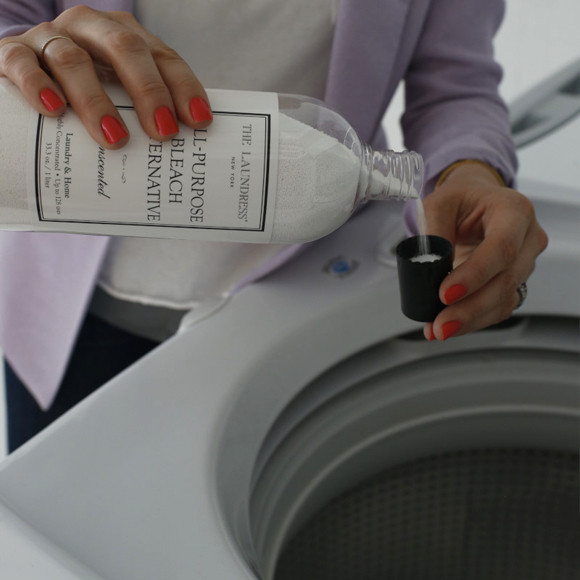 Machine Wash
We recommend washing cotton and linen items in hot water. Wash all other fabrics in warm water. Add the appropriate amount of Whites Detergent according to the machine and load size.
Wash with like colors and materials only. We recommend washing sheets and towels separately from clothing.
To maintain whiteness and brightness, add 1 capful of All-Purpose Bleach Alternative to each load in the wash cycle. Be sure to use hot water to activate.
Eliminate static, prevent wrinkles, ease ironing, and keep clothing soft with Fabric Conditioner Classic. It is best used with every other wash.
Remove promptly from the washing machine to reduce creasing.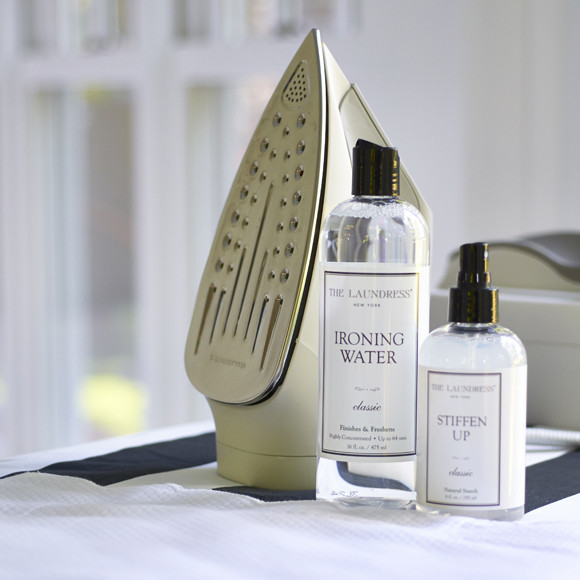 Dry & Finish
Cotton, towels, and linens can withstand tumble drying with high heat. For most other fabrics, use medium/low heat or line dry. To ease ironing, remove from the dryer while still damp or line dry.
For the ultimate fragrant finish, use Ironing Water while steaming or ironing.
Spray with Stiffen Up when ironing for a crisp finish and added wrinkle and stain resistance.
To freshen between launderings, spritz with Fabric Fresh Classic.