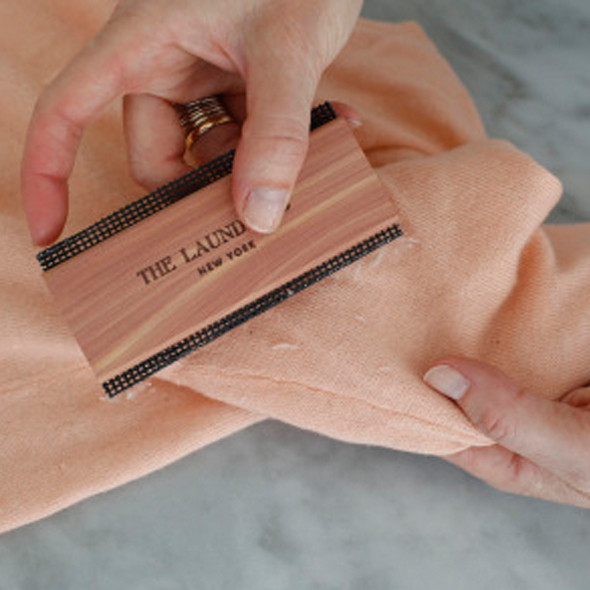 The Solution
Grease, Oil & Dirt Stains (Lotions & More)
Grease stains can be disheartening. When it comes to oil smears and dirt marks on denim, lipstick stains on an antique hankie, or the dreaded stains from sunless tanning products on your sheets, it can feel like there's no hope. We're here to tell you otherwise. Where there's a will (or a spill), there's a way!
On Cotton, Linen & Durable Synthetics
Apply product: Our %%Wash&StainBar.jpg | Wash & Stain Bar%% is ideal for removing grease-based stains.
Work the stain: Create a lather using the soap and gently work it into the material. Make sure to use hot water.
Soak up to 30 minutes: Soak item in a basin filled with hot water. For old, stubborn, or large stains, add a capful of our %%32oz_AllPurpBleachAlternative.jpg | All-Purpose Bleach Alternative%% to the basin.
Reapply or repeat as needed: If the stain is not completely gone, repeat this process until satisfied.
Launder the item: Wash according to our washing instructions.
Caution/Disclaimer
Our recommendations: Our recommended stain and odor removal methods are solely based on use with The Laundress products. Our products are safe for colors, darks, and whites. We cannot guarantee the safety or success of products from other brands.
Using bleach: We don't recommend using chlorine bleach on stains or odors, ever. Not only does chlorine bleach deteriorate, degrade, and weaken fibers, it's not color-safe. In fact, it can cause whites to yellow and make certain stains even worse, such as rust stains. Instead, we use %%32oz_AllPurpBleachAlternative.jpg | All-Purpose Bleach Alternative%%. Like all products by The Laundress, it's color-safe.
Drying: Do not put stained items in the dryer.
Ironing: Do not press stained items.