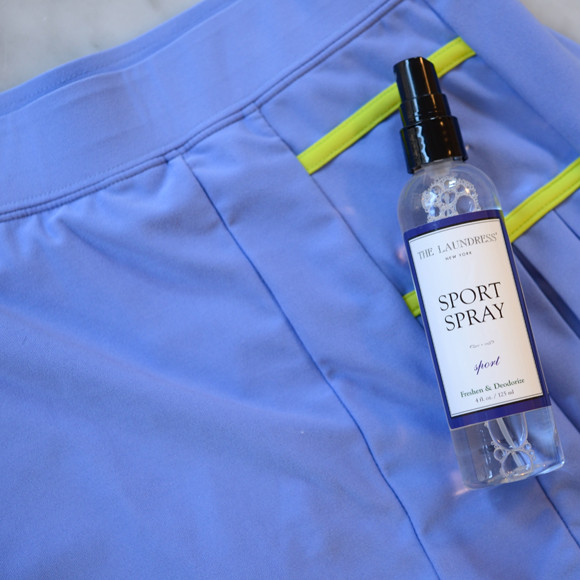 Freshen
Spray items from 6 inches away to freshen and remove odors. Ideal for freshening activewear and sports equipment between uses—from sports bras and sneakers to gym bags, lockers, and yoga mats.
Sport Spray is safe for all fabrics and furnishings, especially items labeled "dry clean" or "dry clean only." When an item is labeled "dry clean only," the best way to care for it between cleanings is to steam and treat with Sport Spray.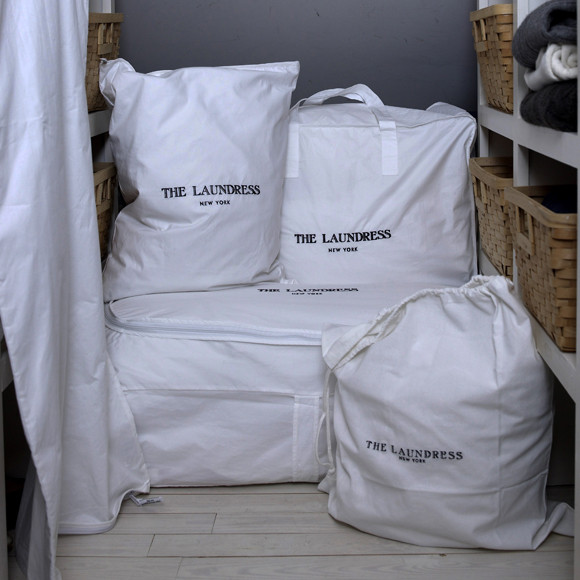 Store
Don't spread the funk! Spritz items after a workout, and use the Hotel Laundry Bag to keep sweaty gear separate from the clean, dry items in your bag.
Always store items clean. We recommend storing in a breathable cotton Storage Bag to protect items from bugs.
Storing in plastic encourages yellowing and can trap mildew-causing moisture–a prime environment for bugs.
For a start-to-finish tutorial on caring for your activewear and swimwear, please visit our
Sport Detergent How-To
.