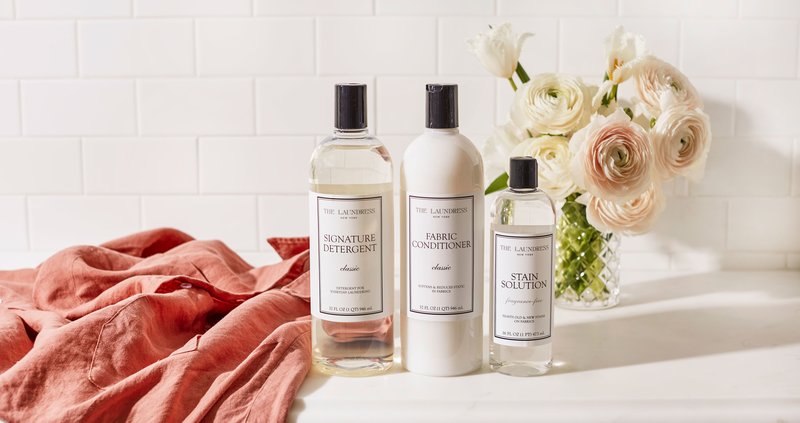 About Us
Our Story
Cofounders Gwen Whiting and Lindsey Boyd, New York City fashion executives who met studying Textile & Fiber Science at Cornell, founded The Laundress in 2004. Frustrated with the lack of laundry solutions available to clean their wardrobe investments at home, they leaned into their expertise to create exceptional fabric care for people who want the very best for their clothes.
The Laundress collection melds gentle, efficacious fabric care formulas with nuanced fine fragrance for beautiful results from wash to wear. From favorite cashmere sweaters and first designer purchases to go-to T-shirts and heirloom linens, our empowered global community of customers have trusted our fabric care for over 19 years with their most precious garments.
Shop Now
Our Fabric Care Expertise
Fabric care education is tightly woven into the fabric of The Laundress. Our fabric care solutions put our expertise in your hands, making the experience of caring for your clothes—from everyday laundry to special items that require a little more care—easy and elevated. But it doesn't stop there: Our vast library of tips and how-tos covers everything from how to remove dingy, yellow underarm stains to how to wash a wool sweater from your washing machine, for beautifully clean results every time.
Explore our Library