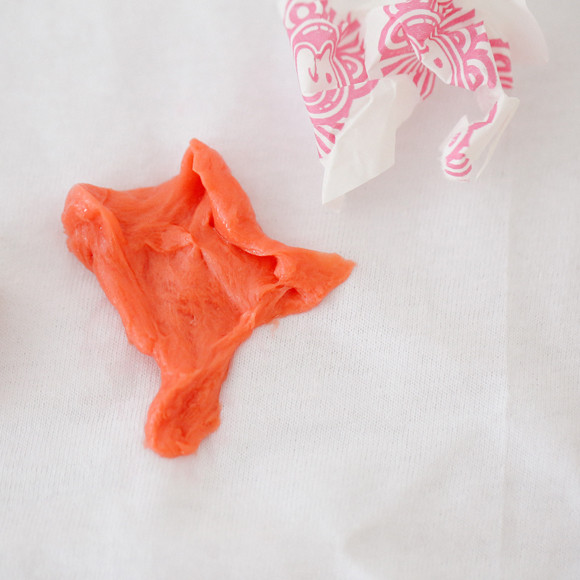 The Solution
The adhesive aftermath of dealing with gum, tree sap, and tar can be daunting. When it comes to removing any sticky stain or gooey residue, here is what we've found works best.
Apply product: Our Wash & Stain Bar is ideal for removing sticky messes like chewing gum.
Work the affected area: Create a lather using the soap and cool to warm water. Glide the bar over the sticky area. The sticky element will start to lift right up; remove the loose clumps as you continue to work. If residue is still left behind, apply Stain Solution directly to the affected area.
Reapply or repeat as needed: If the mess is not completely gone, repeat this process until satisfied.
Remove odors: Soak the item in a basin of cool to warm water mixed with ¼ cup of Scented Vinegar. Never soak wool items longer than 30 minutes.
Caution/Disclaimer
Our recommended stain and odor removal methods are solely intended for use with The Laundress products. Our products are safe for colors, darks, and whites. We cannot guarantee the safety or success of products from other brands.
We don't recommend using chlorine bleach on stains or odors, ever.