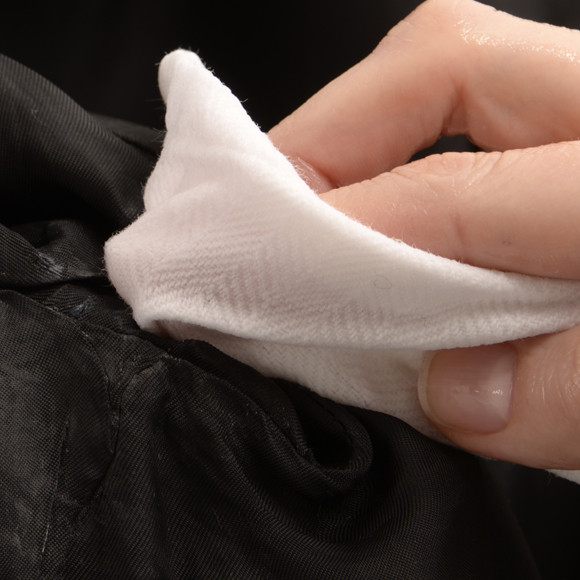 Spot Treat
Felt is washable. So, how do you wash your alpaca blanket or sweater? You can wash wool, but proper wool washing starts with pretreatment. If your alpaca wool item is structured (such as a blazer, coat, or suit), spot treat instead of washing.
Washing and cleaning your wool sweaters, coats, and jackets with spot treatment is easy. To spot treat, wet the Wash & Stain Bar (Our wool cleaner of choice) and gently work into the stained area(s).
Remove soap and dirt with a wet Lint-Free Cleaning Cloth—be sure to remove all soap. Dampen the cloth as needed, and repeat the process until satisfied.
Skip to the Dry & Finish step, and continue by steaming. Felt shouldn't be dried.