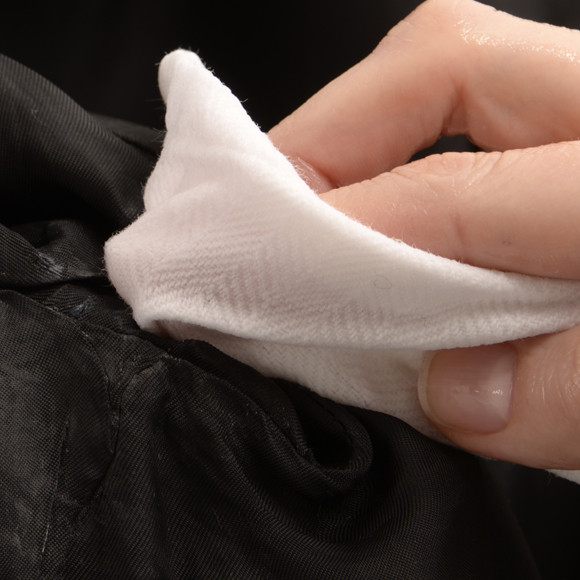 Spot Treat
So, how do you wash your alpaca blanket or sweater? If your alpaca wool item is structured (such as a blazer, coat, or suit), spot treat instead of washing.
Washing and cleaning your wool sweaters, coats, and jackets with spot treatment is easy. To spot treat, wet the Wash & Stain Bar and gently work into the stained area(s).
Remove soap and dirt with a wet Lint-Free Cleaning Cloth—be sure to remove all soap. Dampen the cloth as needed, and repeat the process until satisfied.
Skip to the Dry & Finish step, and continue by steaming.