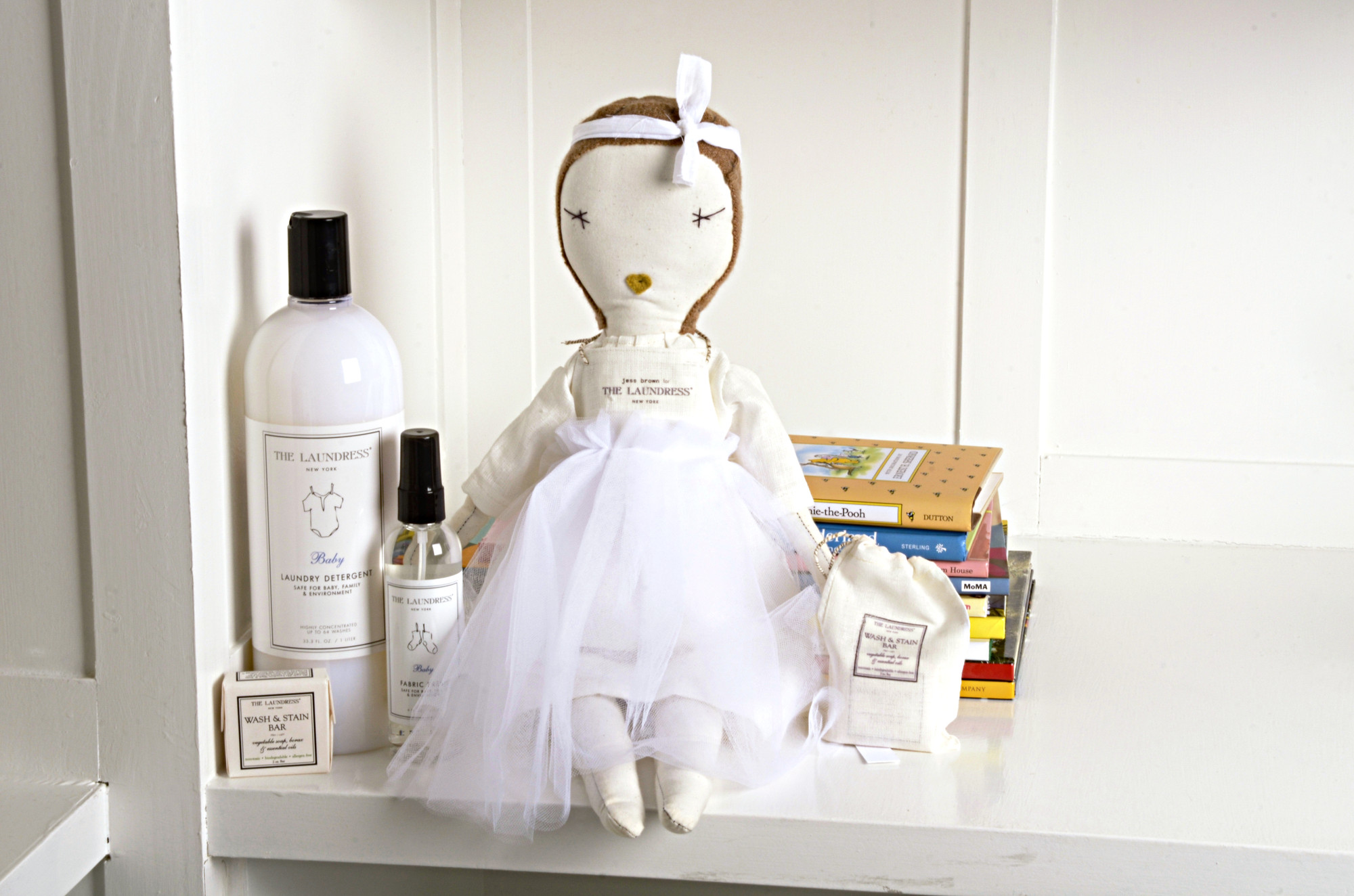 Spot Treat
Lather the Wash and Stain Bar with warm water and gently work it into the soiled area.
Wet a corner of the Lint-Free Cleaning Cloths with warm water and gently dab the soapy area to remove all suds.
Take a dry corner of the cloth and press down on the wet area to lift the water that has soaked into the filling. This will prevent water rings once dry.
To dry, wrap the entire area being treated in a clean cloth to absorb excess water.
**If the stain is on the doll's face, spot treat the entire face to best prevent water rings and ensure even coloring once dry.
A young lady simply cannot have a proper tea party without the attendance of her dearest friend, The Little Laundress rag doll. With many laughs to be had and adventures to be shared over cups of juice and milk, a spill or two is likely to ensue. A juice spot on her white tulle skirt! What's a girl to do?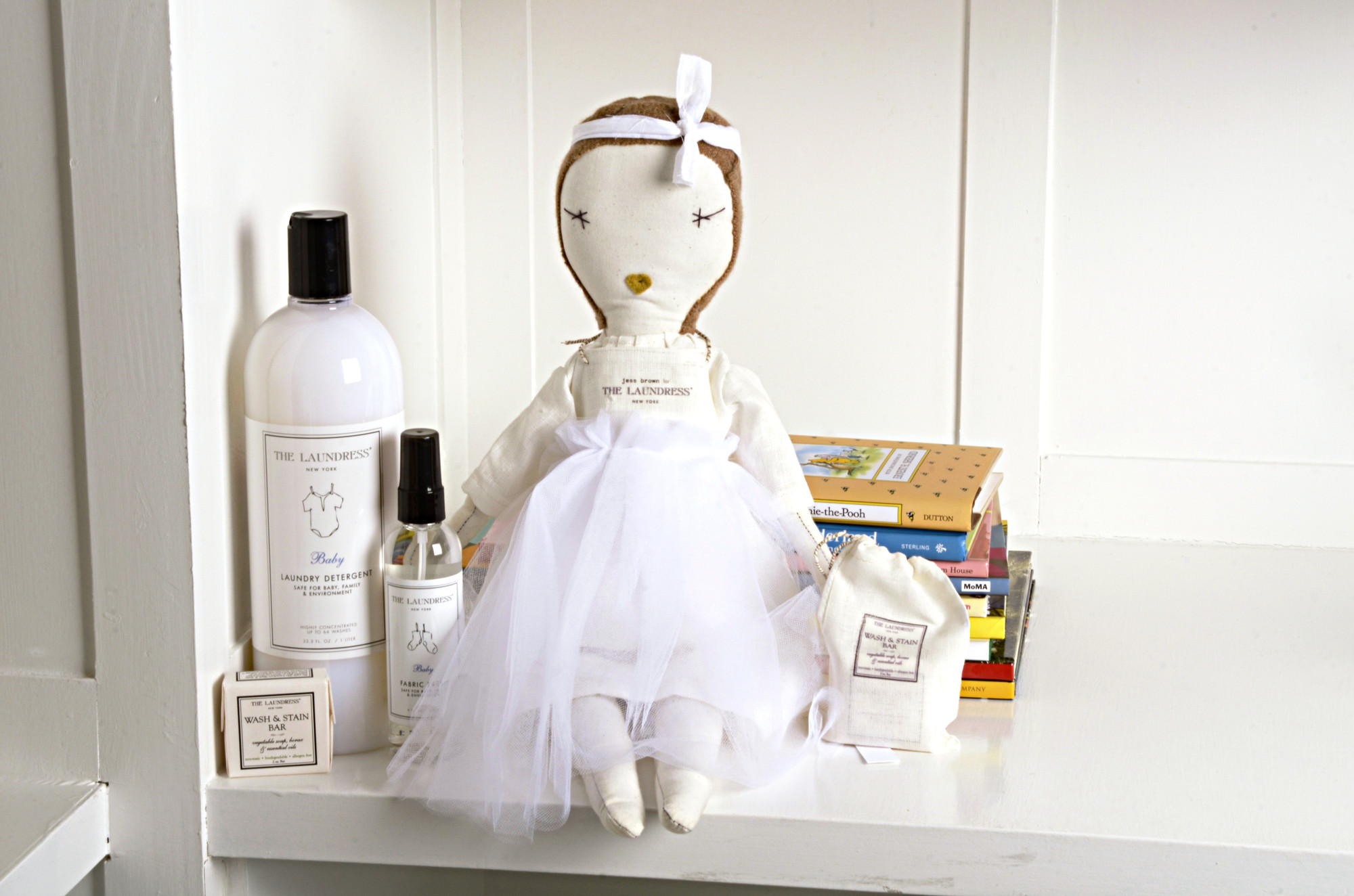 Pretreat
Lather the Wash and Stain Bar with warm water and gently work it into the fabric.
For added cleaning power, pour hot water from a height onto the area being treated to further work the stain.
Soak in a bath of warm water for roughly 30 minutes.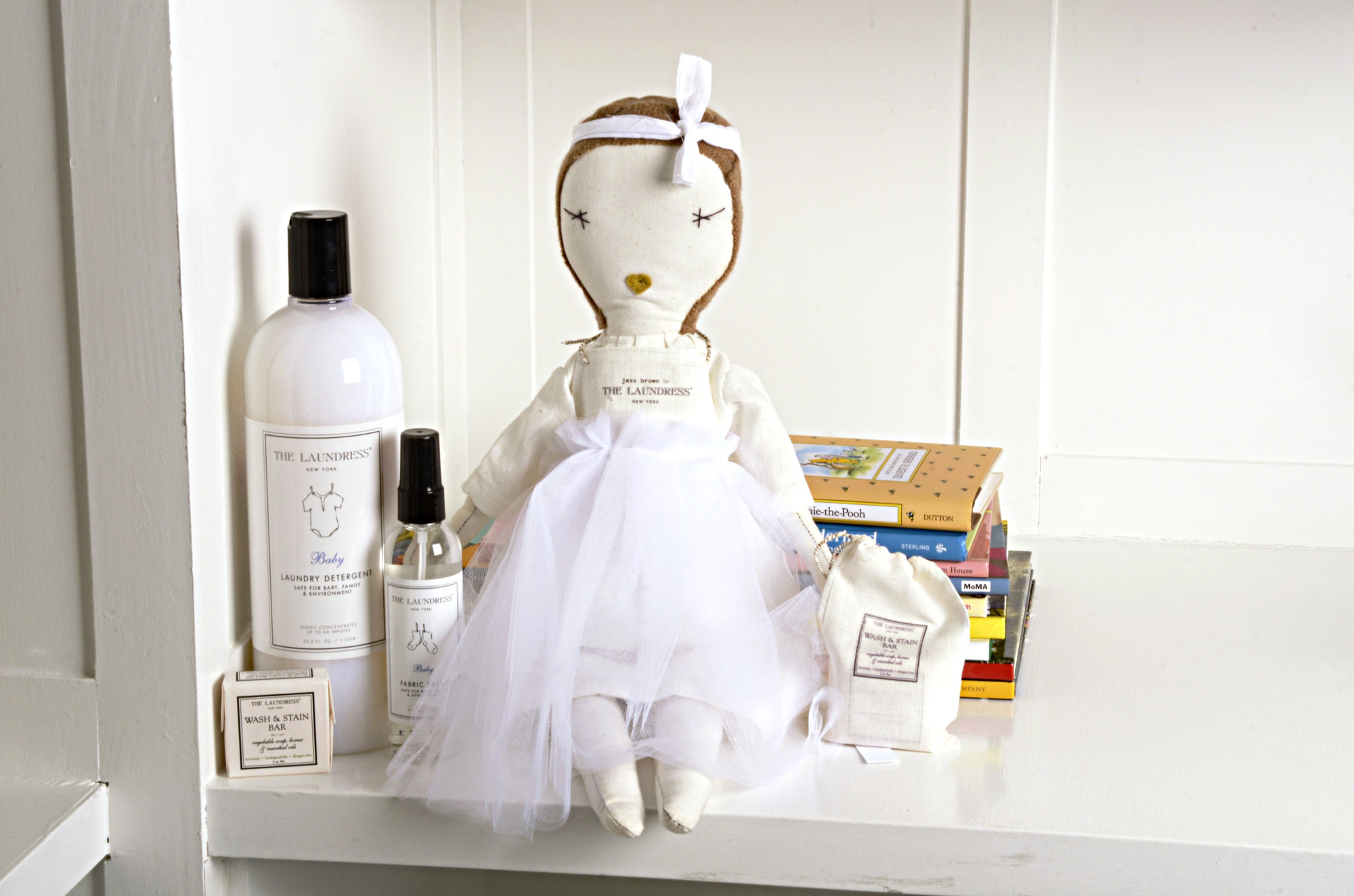 Handwash
Fill a basin or sink with warm water and 1 capful or a squirt of Baby Detergent and submerge the doll, her clothing, or both.
Agitate the water and detergent with your hands. Soak for 30 minutes.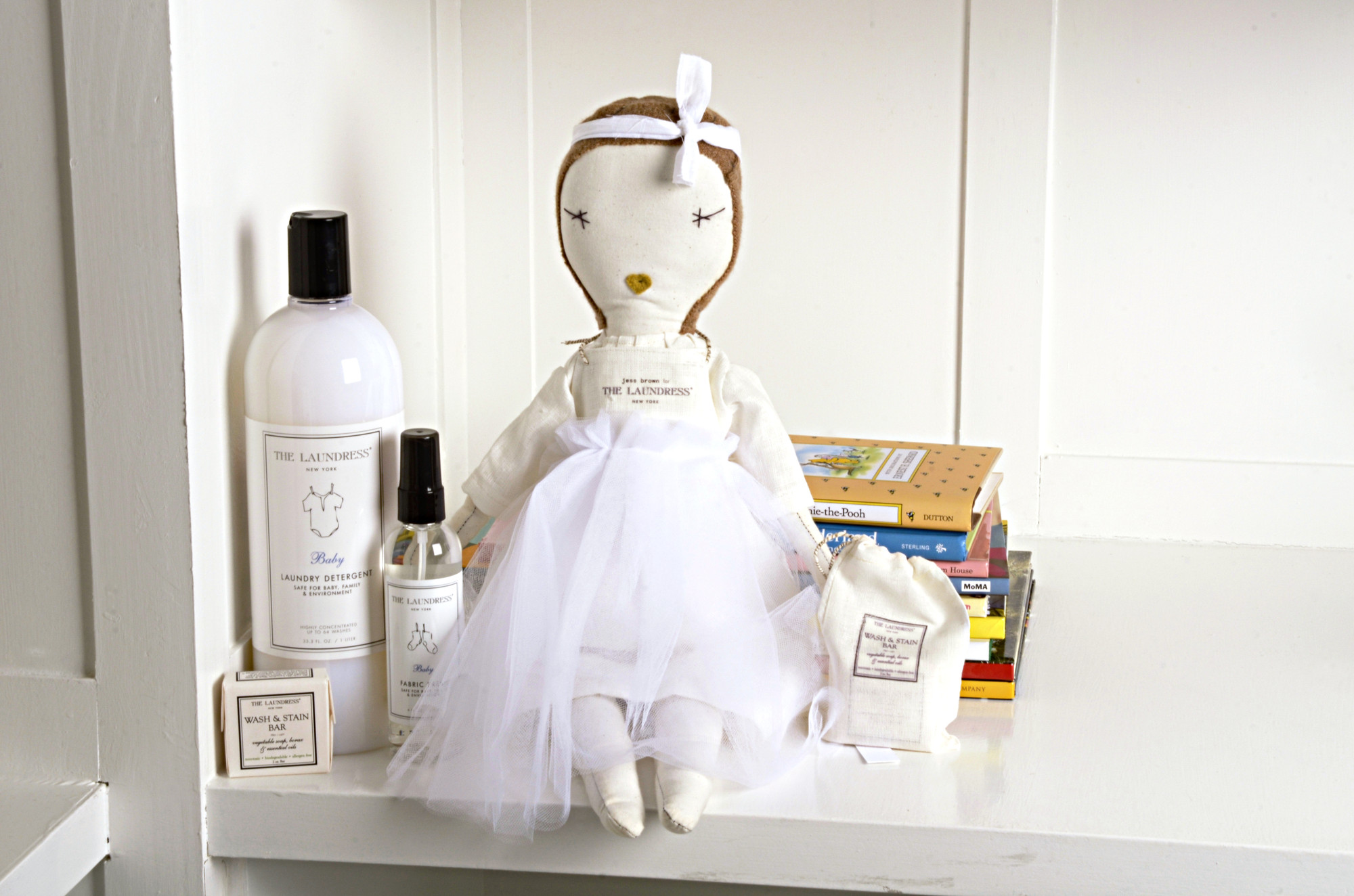 Rinse
Rinse well, running room temperature water over the doll or clothing until the rinse water is no longer soapy.
Do not wring. Instead, press against the sink or basin to remove the water.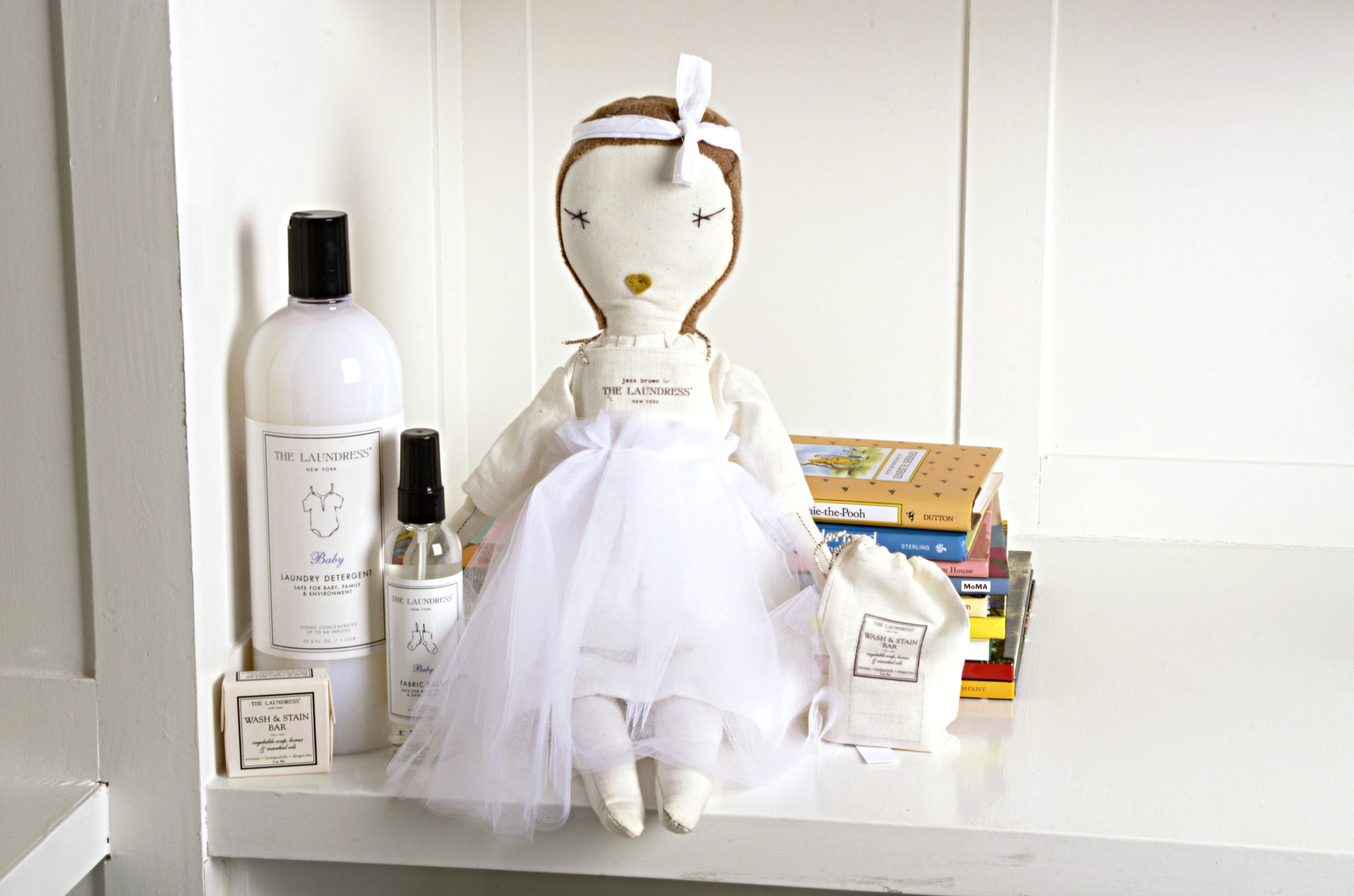 Dry
To expedite the drying process, place the doll on top of a towel then roll her up in the towel (like a sleeping bag) to absorb excess water.
For faster drying, use more than one towel and repeat several times.
Lay flat to dry on a drying rack. Do not put in the dryer.
Before heading to a play date, let a spritz of something sweet be the finishing touch.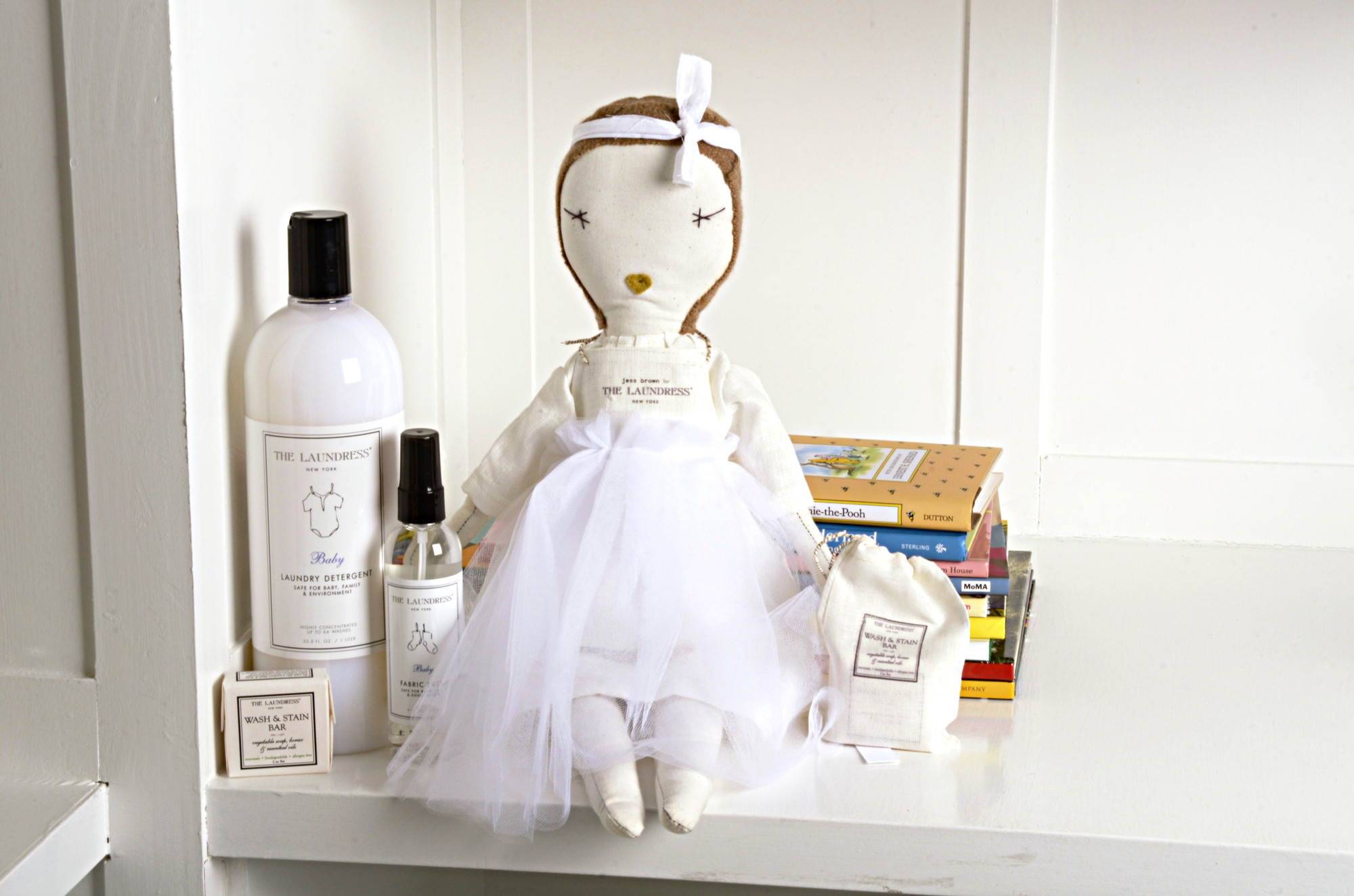 Freshen
Spray the soft and calming scent of vanilla, musk, and lavender with Fabric Fresh Baby. Perfume The Little Laundress between washes and spray from 6 inches away.
Made with nontoxic, allergen-free materials so it's kiss & hug friendly!