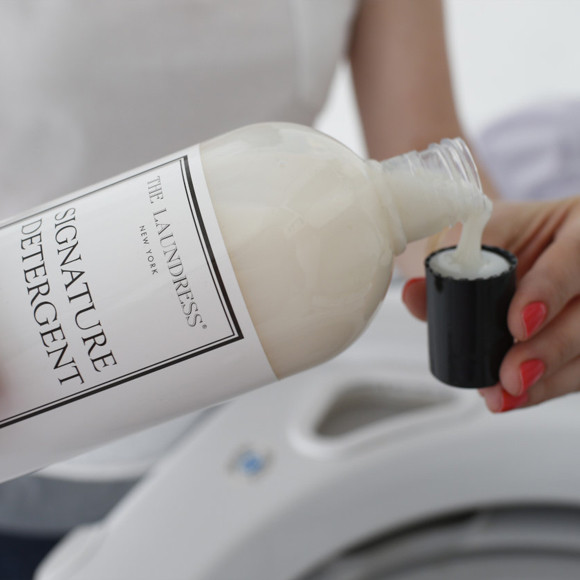 Handwash
Handwashing is always the best and safest method for washing jersey.
Add 2 capfuls or a squirt of Delicate Wash or Wool & Cashmere Shampoo to a washbasin or sink filled with cool water. Submerge the item and gently agitate the water with your hands to evenly distribute soap. Soak for up to 30 minutes. Rinse well by running cool water through the item until the water is no longer soapy.
Do not wring. Instead, press the water out of the item.