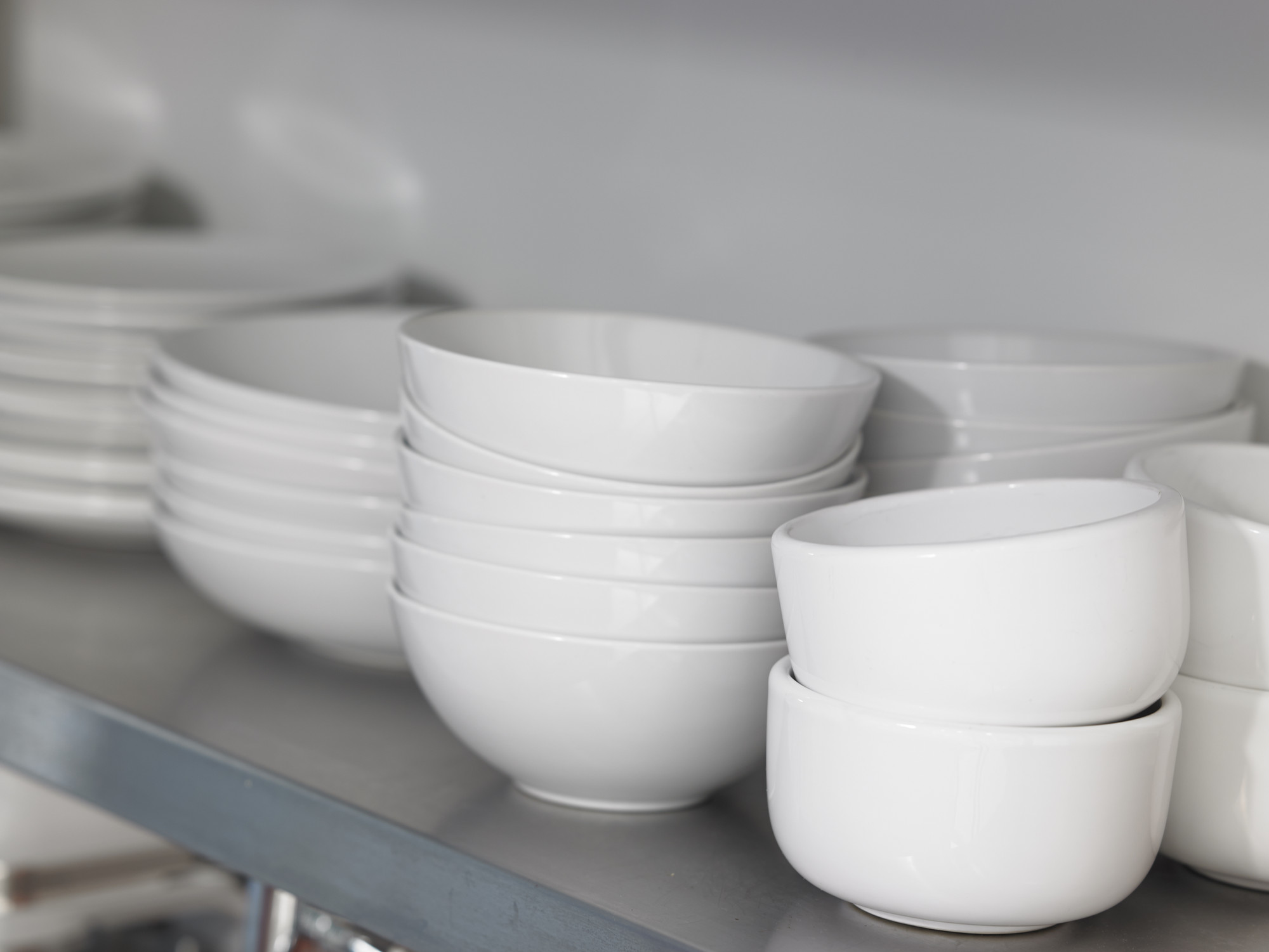 Dishes
Common Problems: General Cleaning, Food Messes, Soap Residue
How to Clean: When handwashing, protect items from chips and crack by placing in a rubber basin.
Remove and discard any loose debris. Wash with the Linen Knit Dish Cloth, Dish Detergent and hot water; then rinse and wipe dry with a clean cloth. Drying with a cloth will prevent water marks.
The dishwasher is most effective; always remove heavy food and loose debris prior to running the cycle.
Cautions: Do not use abrasive or harsh toxic cleaners.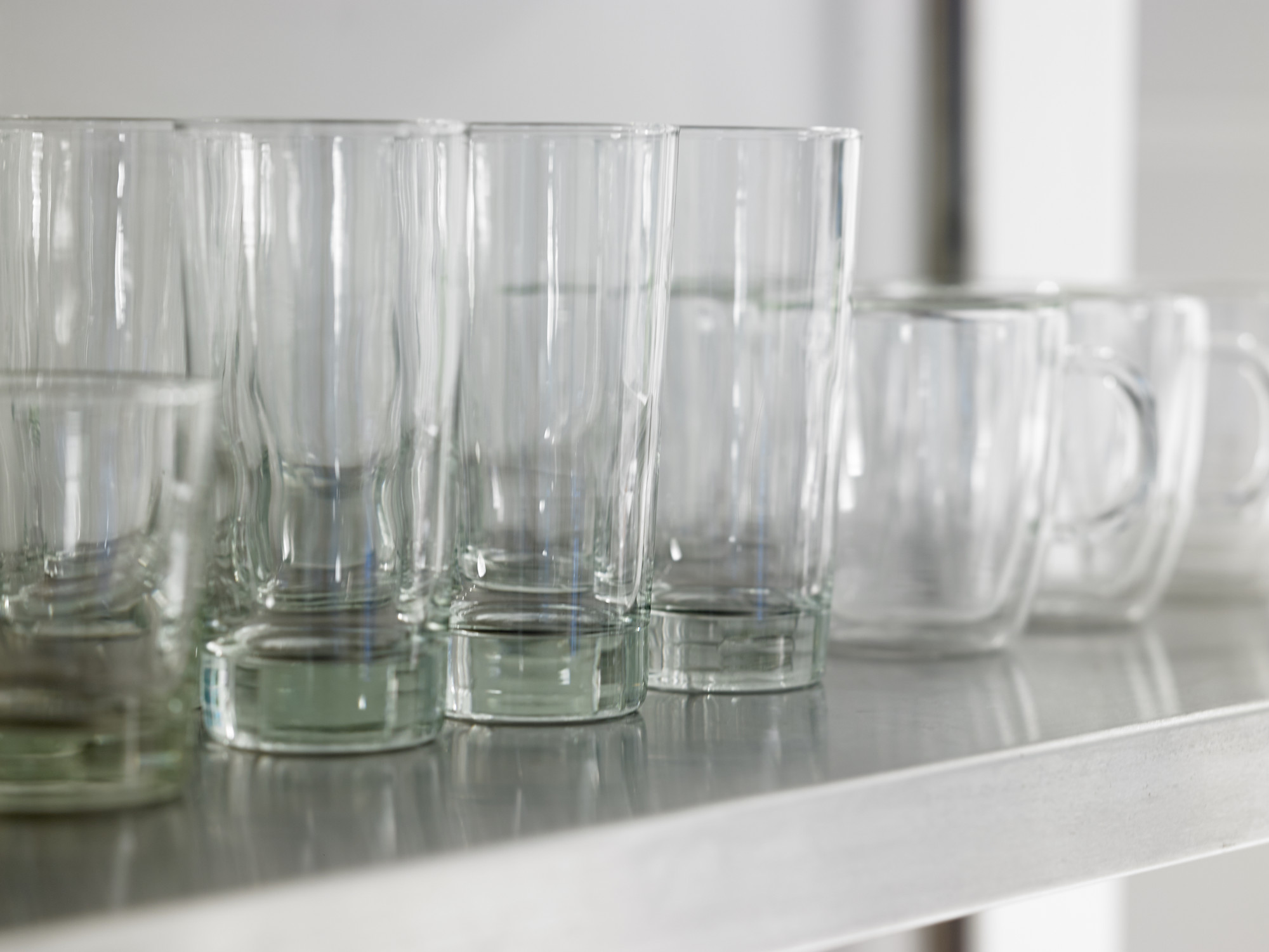 Glassware
Cautions: Avoid abrasives and toxic cleaners.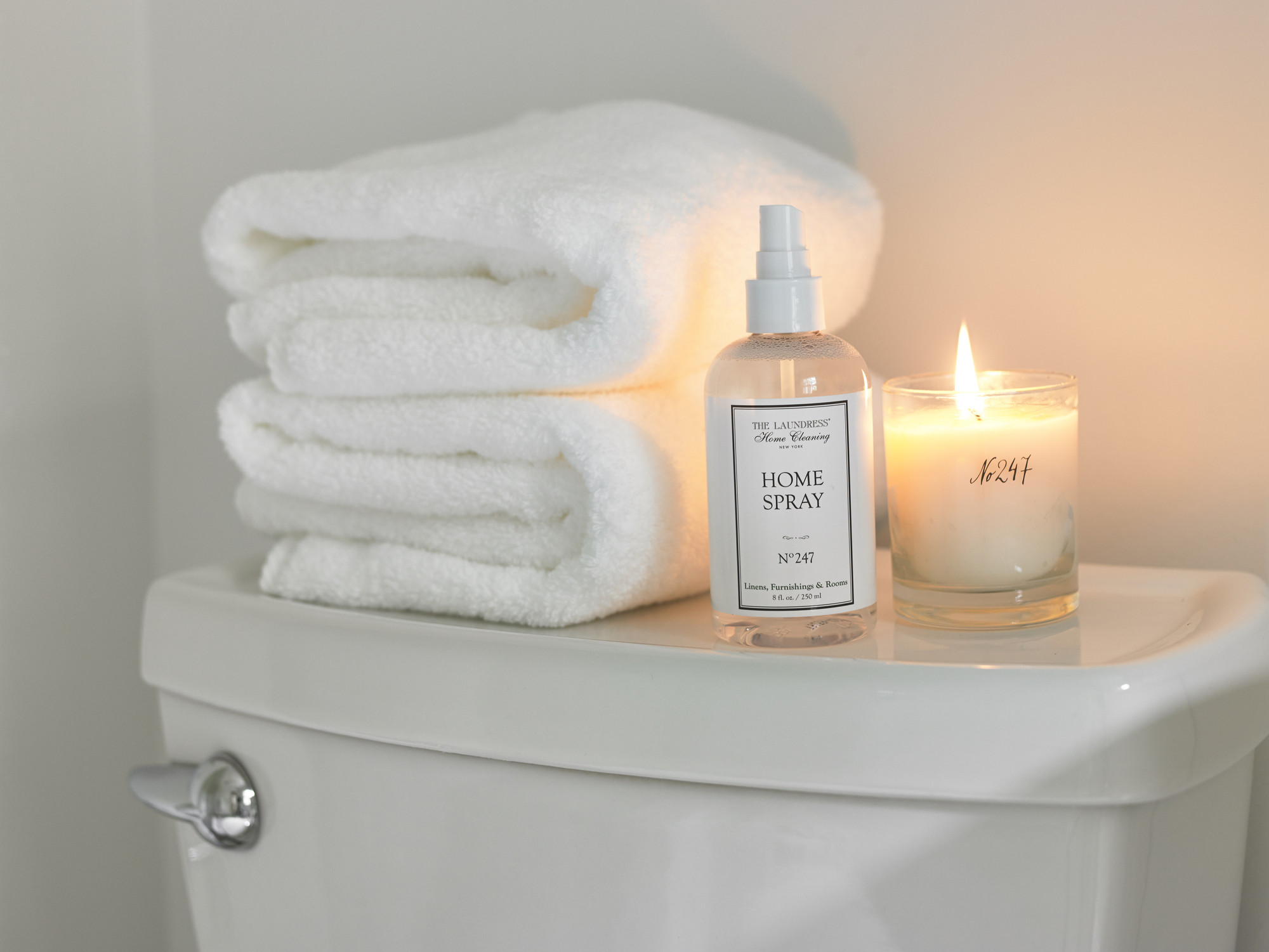 Toilets
Cautions: Avoid using ammonia and harsh toxic cleaners.