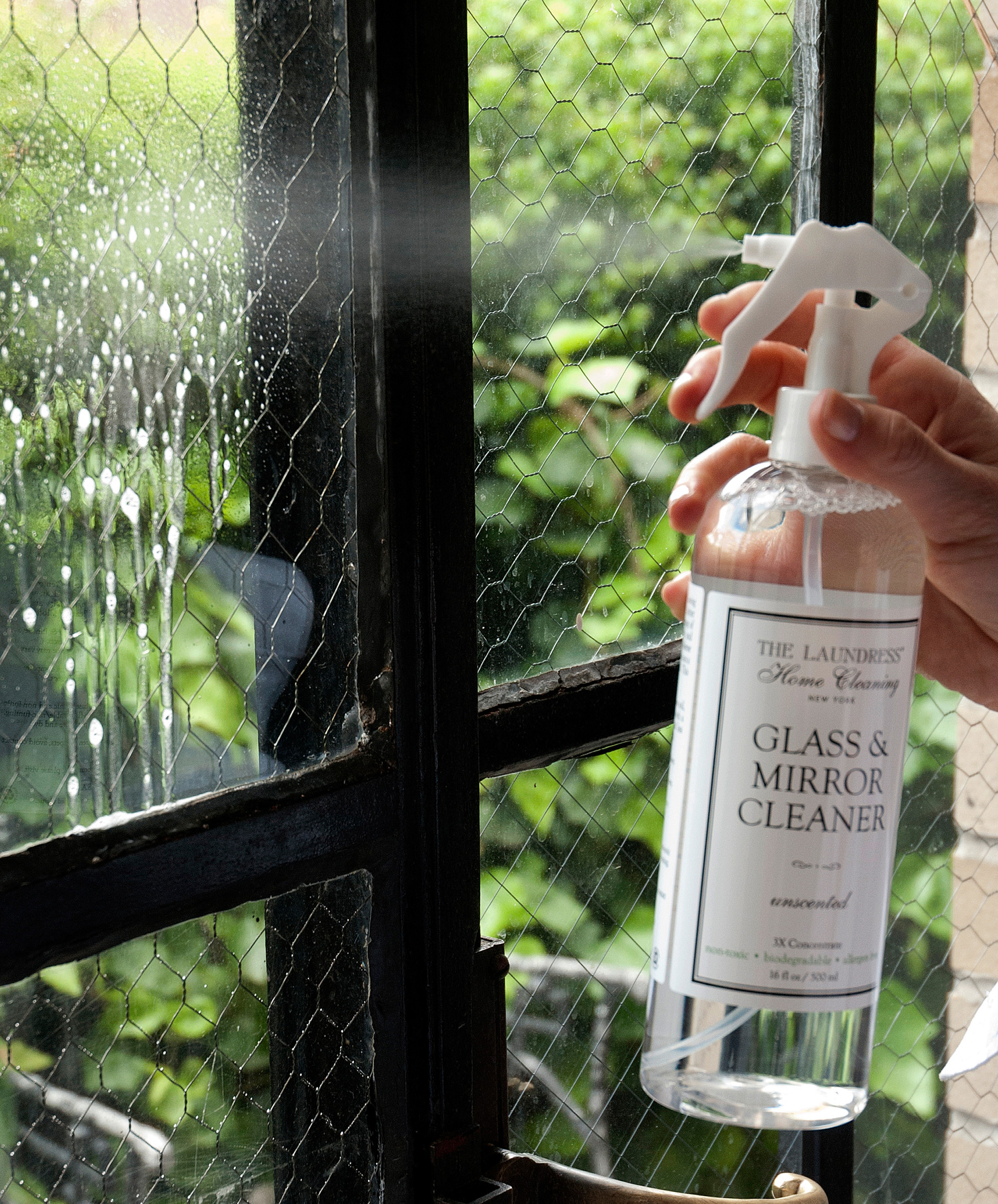 Window Glass
Common Problems: Streaking, Dirt, Fingerprints
How to Clean: Wash frames and screens first. Spray with Glass & Mirror Cleaner and wipe using horizontal strokes on one side and vertical strokes on the other. Polish with newspaper for a dirt-resistant finish.
When washing windows, do so on a cloudy day, sunlight will dry them too quickly and cause streaking.
Some glass cleaners contain wax which leaves a residue behind. Until the wax is removed, it will constantly smear.