How Often to Wash Every Type of Clothing
Apr 20, 2021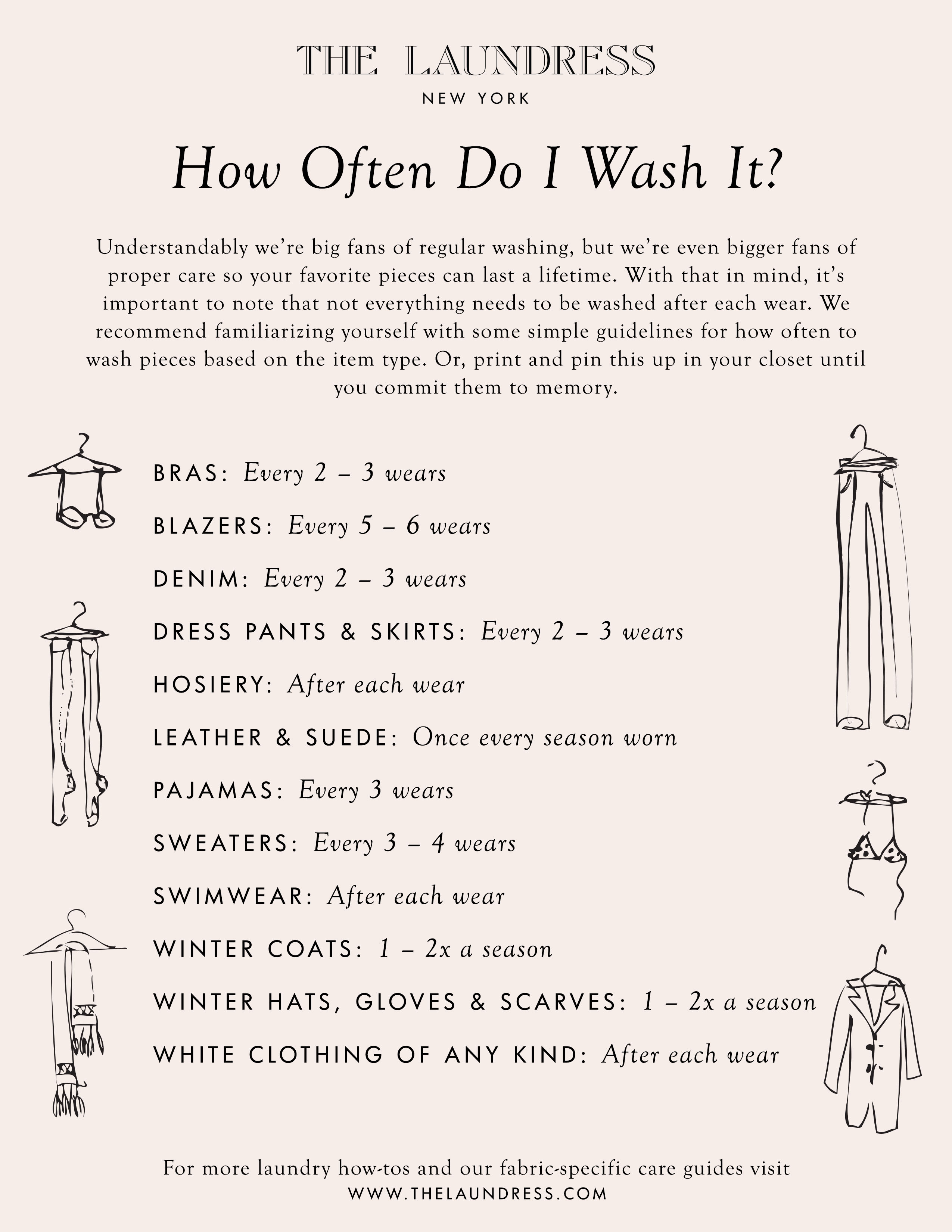 GET THE TOOLS YOU NEED:
A Detergent For Every Type of Fabric: Best Sellers Kit
Detergents aren't one size fits all! Our expert-backed formulas are specially formulated to clean, soften, and preserve all your fabrics.
For Cleaning "Dry Clean" Fabrics: Dry Cleaning Detox Kit
Clean items considered "dry clean" like silk, lace, wool, cashmere, and down from home. Also great for washing bras and undergarments!
The Only Stain Removers You Need: Make Messes Kit
A solution for every kind of stain, on every kind of fabric.
For Doing Denim Better: Denim Wash & Fabric Fresh Classic Duo
Wash and refresh denim sans fading or stiffness.
Don't Miss Our Step-By-Step Laundry How-Tos:
Five Dry Clean Only Fabrics You Should Be Washing At Home
How To Do Everyday Laundry Better
The Trick To Removing Any Stain in 10 Minutes
How To Care For Denim