Fabric First Profile | Gaby Basora, Tucker
Sep 28, 2017

Gaby Basora launched Tucker with the perfect blouse and never looked back. For nearly a decade her brand has epitomized versatility, comfort, fit, and beauty. Beloved by notable actors, artists, and creative luminaries, her designs have graced everyone from Maggie Gyllenhaal to Busy Phillips. We love her use of gorgeous patterned prints in dresses and tops that pair together effortlessly. Here, Gaby talks fashion, life, and some of her favorite things with us.
An item I've worn that defines my personal style is…
A Tucker Silk Maxi Skirt with bikinis, crop tees, tied-up tees, a matching blouse for a "total look" with sneakers (Ha-Ha!) to walk the dog in Central Park, with heels or loafers, riding my bike and wrestling it out of the wheel, and in my son's hands twirling around dancing.
Nabokov said something about becoming aware of the world's tenderness "in the hem of a comically lifted skirt."
The piece/item/thing that I am most coveting from my line this season is…
Greedily: The piece that I am yearning to possess from Tucker is most everything. When the samples come back from our factory, we are thrilled, proud. I dance around in fabric that feels soft and good. The colors! The prints! Oh my! Oh my! What joy!
The item/piece/thing that I will never be able to get rid of is…
My "I (circle sign) NY" tee from a fundraiser organized by Julie Gilhart and Tomoko Ogura.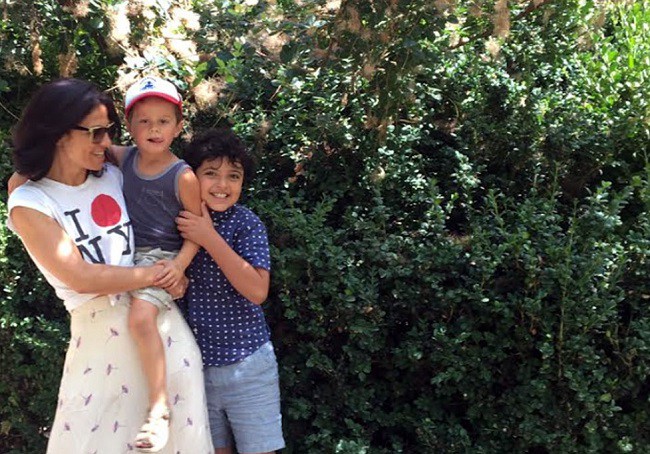 It is special because…
The cotton is well worn and feels, so soft and good. It reminds me of generosity and camaraderie and a "True New Yorker" spirit.
My favorite Laundress product is…
The "Signature Detergent". It smells so good!!
If I only had four items to wear all year, they would be…
1) A Tucker top
2) Shoes – sneakers, heels, loafers, and ballet flats.
3) Jeans – jeans I can run and move in (so no running pants)
4) iPod/headphones
For fall 2017, I wish I had the following item in every color…
Sounds very unnecessary. Keep the special thing. Special with care and "Signature Detergent". Stop wishing for one in every color and enjoy one with care and longevity.
My style icon is…
Matilde Urrutia.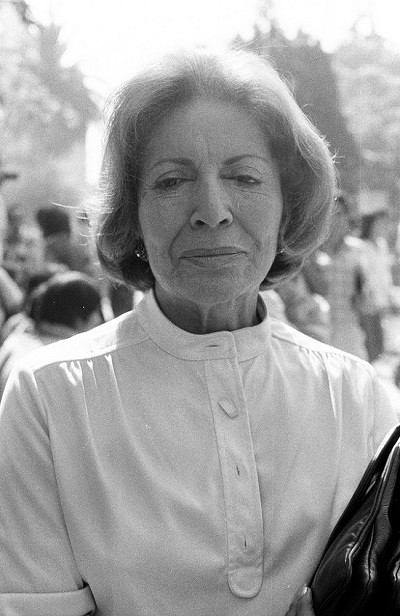 As far as fashion rules go, one can never have too many…
Down with rulers of all despotic sorts.
My favorite fabric or textile is…
Wool, cotton, silk, spandex, and nylon leotards.
I'm most comfortable in…
My pink heeled leather peep toe house slippers from Peress on Madison, an old leotard, and socks.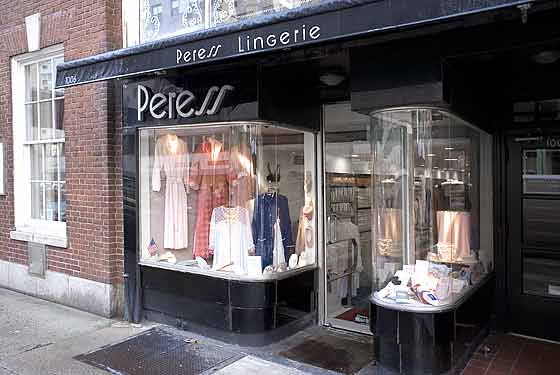 Everyone looks good in…
The company of love.