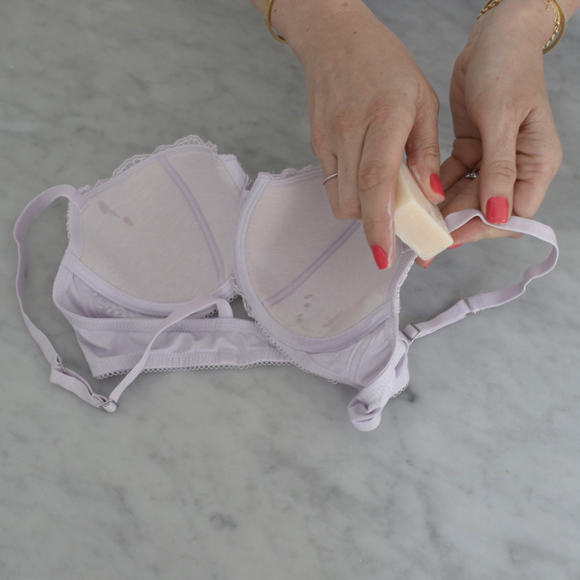 The Wash & Stain Bar works the material to remove dirt, grease, oil, makeup, and ring around the collar. Ideal for knits, sweaters, straps, underwires, and waistbands (especially convenient while traveling!). Safe for use on all washable fabrics and colors. Apply the product: Lather with water and work soap into stained area. Use cool to warm water for silk and wool, and hot water for cotton and durable fabrics. Launder as normal.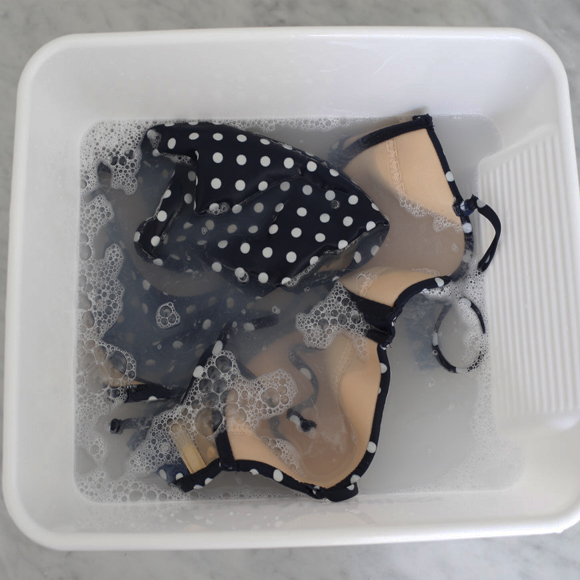 For Swimsuits, Lingerie, and Travel Laundry: Wet the bar and gently lather soap throughout the garment. Fill a washbasin or sink and soak item for 30 minutes.
Run cool water through items until rinse water is no longer soapy. Do not wring. Instead, press the water out of your item.
Cotton & Durable Fabrics: We recommend adjusting the water temperature and cycle setting for the level of cleaning required (dirtiness) and size of the wash load.
Turn the item inside out, and place it in a Mesh Washing Bag to protect (as appropriate).
Select the appropriate detergent, such as Signature Detergent, and add according to the machine type and load size.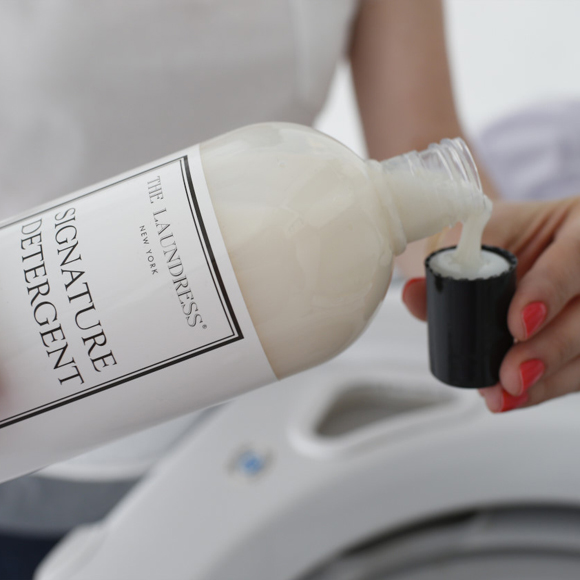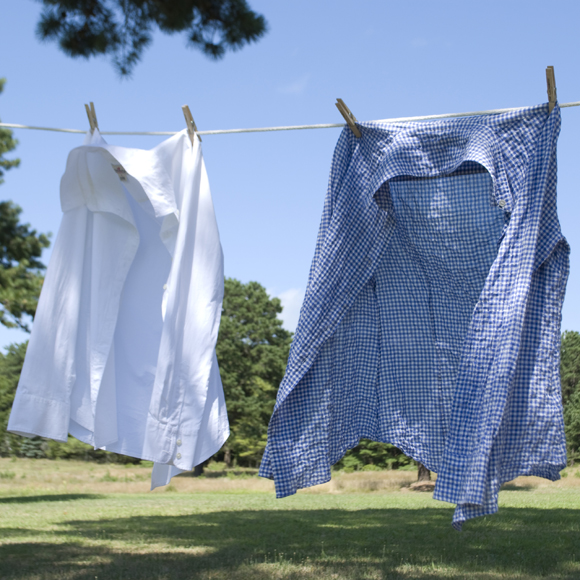 Delicates & Woolens: Lay flat or hang to dry. To remove wrinkles, we recommend steaming for the best and safest finish.
Cotton & Durable Fabrics: Select the appropriate temperature according to the fabric content of your load. Generally, we recommend low to medium heat. To ease ironing, remove from the dryer while still damp or line dry.