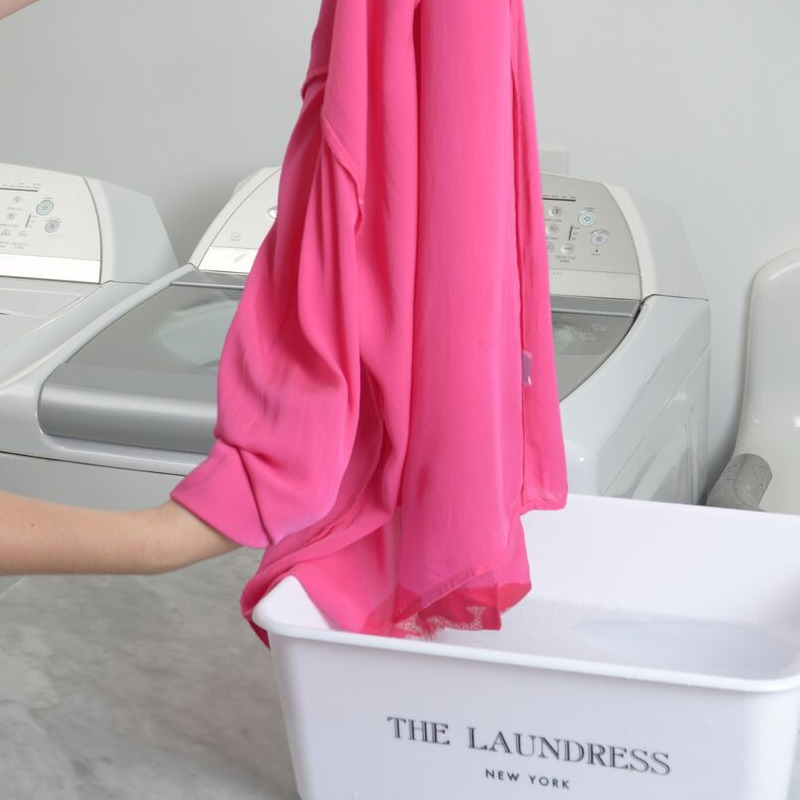 Not sure how to go about removing stains from silk? You're not alone. Sweat stains on silk items are particularly tricky (and a bit off-putting), but you don't want to run to the dry cleaners for every little stain and spill, especially because they can set-in stains. You can also save a lot of money and keep your silk items looking their best by removing stains from silk at home.
Silk is a gorgeous indulgence. It also is one of the fabrics we get the most questions about at The Laundress, which is why we created a line of stain-fighting fabric care products like the Stain Solution and the Wash & Stain Bar. Together, these two powerful cleaning solutions can tackle sweat stains on silk and more, including wine, coffee, ink, dirt, makeup, oil and more.
For more tips on removing stains from silk and home cleaning ideas, check out the Clean Talk Blog and keep reading for detailed silk washing, drying, and storing instructions. While silk is washable, the dyes are often not stable to wash. If color-blocked or printed, test for color bleeding to ensure best results.
While silk can absolutely be washed with the right tools and moves, sometimes the dyes used in this fabric are often not stable enough to wash. Silk can also have a finish that may be removed with washing; for example, a smooth finish may become pebbled. Before washing, always perform a water test to ensure best results.
For a stain on silk, first treat the affected areas with Stain Solution for color-rich stains or a damp Wash & Stain Bar for oil based stains. Work silk stain treatment gently into the fabric with a finger or Stain Brush, plus cool water if needed.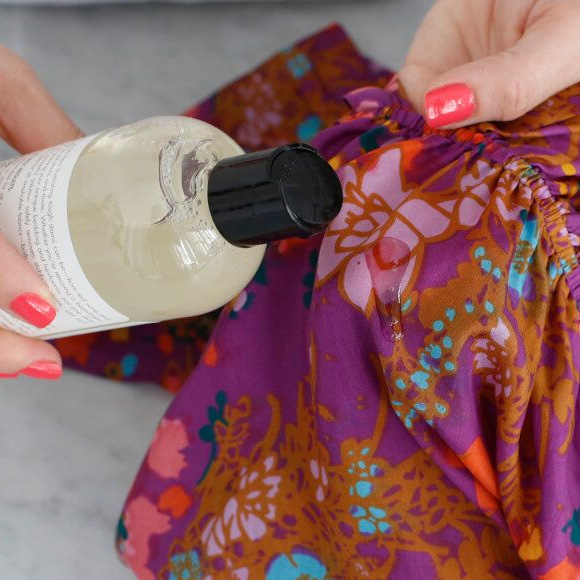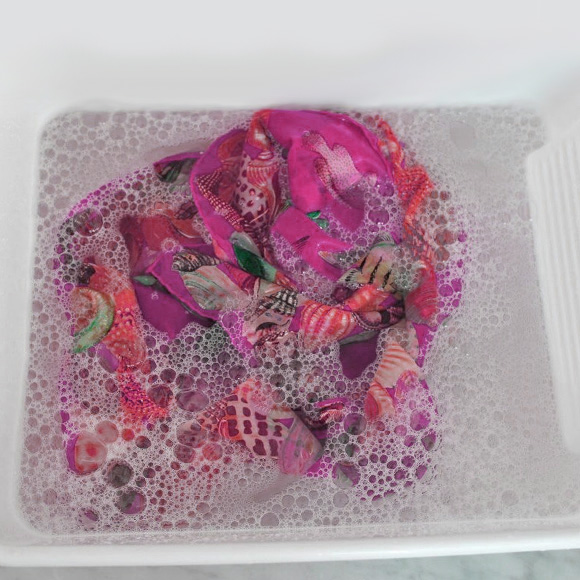 Handwashing is always the best and safest method for washing silk.
To remove odor from a silk item, soak it lukewarm water mixed with a 1/4 cup of Scented Vinegar prior to washing.
To wash silk add 2 capfuls or a squirt of Delicate Wash to a wash tub or sink filled with cool water. Submerge the item and gently agitate the water with your hands to evenly distribute soap. Soak for up to 30 minutes.
Rinse well by running cool water through the item until the water is no longer soapy.
Do not wring. Instead, press the water out of the item.
Lay the item flat in its natural shape on a drying rack or hang to dry. Do not put it in the dryer!
Most silk items will be wrinkled after laundering. We recommend steaming to remove wrinkles and rejuvenate the natural luster after washing.
If ironing, use the lowest temperature setting and iron on the wrong side of the fabric (with the garment inside out). A pressing cloth between the iron and item will be safest.
To freshen items between wearings, spritz with Delicate Spray.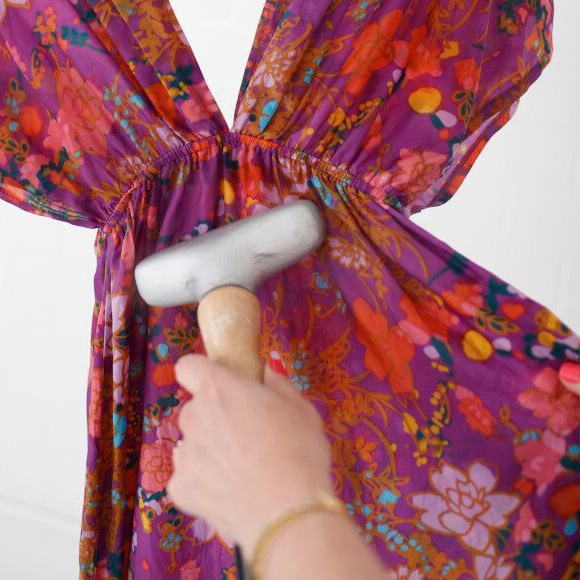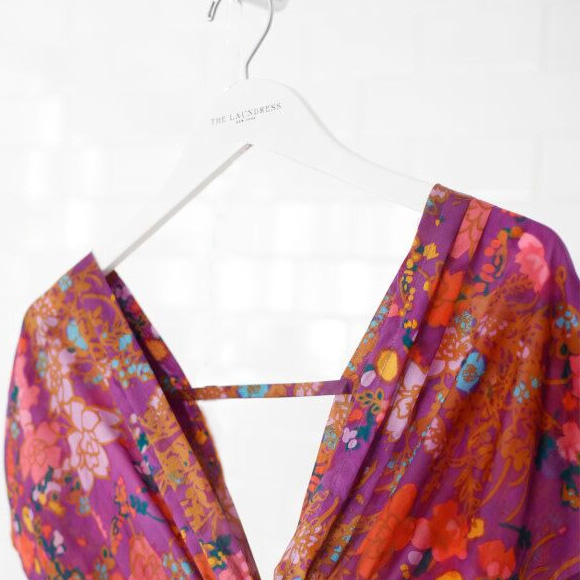 A silk item such as a skirt or dress can be hung on a hanger; however, be mindful of clips because they can leave marks on the material.
Always store items clean.
We recommend storing in a breathable cotton Hanging Storage Bag to protect from pests, dust, and yellowing.
Storing in plastic encourages yellowing and can trap mildew-causing moisture, a prime environment for bugs.
All techniques are based on textile science. Not all garments perform and react as science would predict.