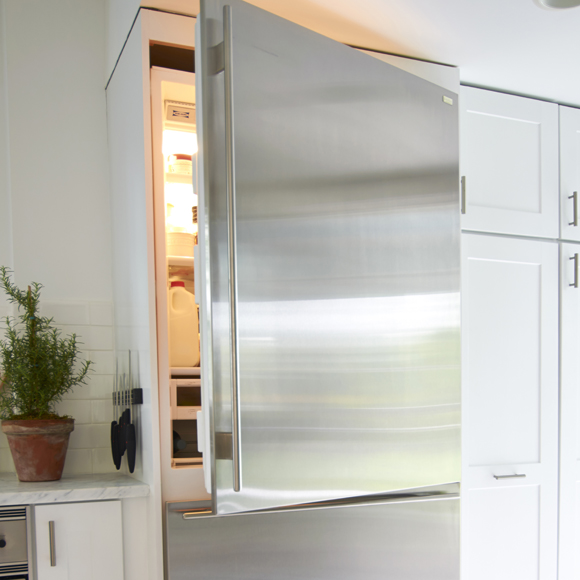 Materials: Plastic, Stainless Steel

Common Problems: General Cleaning, Food Messes and Spills, Odor

How to Clean:

Exterior: Frequently clean the exterior to remove dust, food mess and fingerprints. Spray with Surface Cleaner and wipe with a Lint-Free Cleaning Cloth.

Interior: A thorough cleaning should take place monthly, removing everything from the freezer including the shelves and drawers. Mix 2 cups of hot water, 1/4 cup All-Purpose Cleaning Concentrate and 1 capful of All-Purpose Bleach Alternative; use the Scrub Brush for hard-to-reach areas. Rinse well with a clean cloth and pat dry.

In the sink, soak and rinse shelves and drawers with Dish Detergent. Work quickly as you do not want to leave perishable items sitting out for too long!

Odor: Regularly wipe down shelves with Surface Cleaner and a Lint-Free Cleaning Cloth. To eliminate odor, leave 1 cup of Scented Vinegar in the freezer for two days. Refresh as needed.

Cautions: Avoid commercial odor control products as their scent may contaminate foods and permeate the plastic interior.