Traditionally, made from silk, organza is a lightweight, sheer fabric. It varies in thickness and quality and is featured prominently in home decor, bridal and evening wear.
If you're wondering how to wash organza, you're in luck! We've compiled our tried and true organza washing instructions to make sure your items keep looking their best for years to come.
Find answers to common questions like "can put organza in the dryer?" and "can you iron organza?"
Learn how to give organza a professional finish with an iron and say goodbye to creases with the Jiffy Steamer and keep organize smelling fresh between wears with our Delicate Spray 4 fl oz.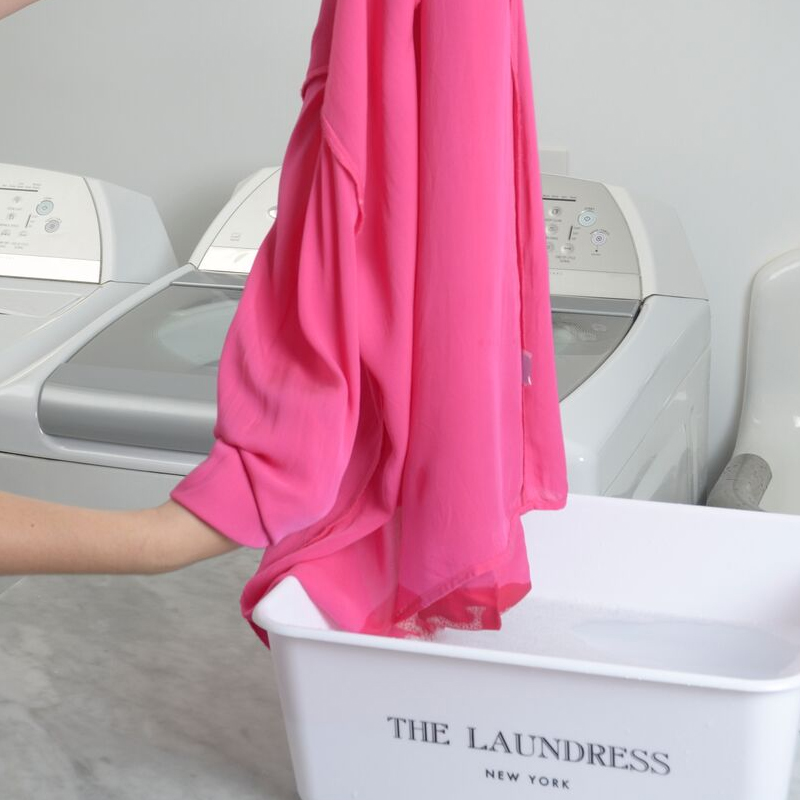 Wash according to the instructions below unless the fabric content/care label specifies "viscose" and "dry clean." If the composition is rayon or you are unsure, perform a water test.
For a stain on silk, first treat the affected areas with Stain Solution for color-rich stains or a damp Wash & Stain Bar for oil based stains. Work silk stain treatment gently into the fabric with a finger or Stain Brush, plus cool water if needed.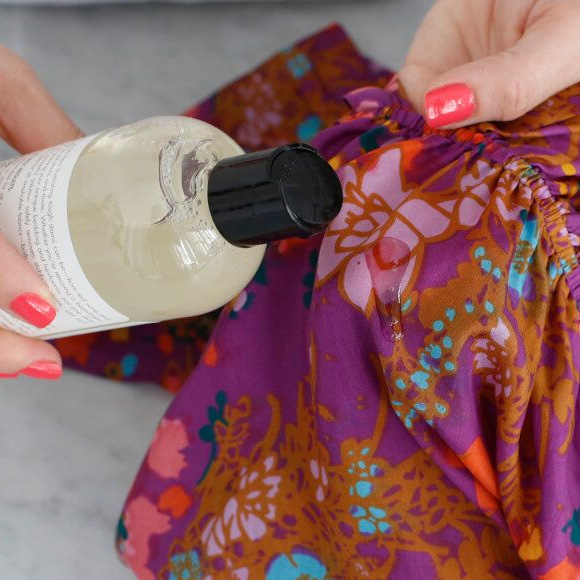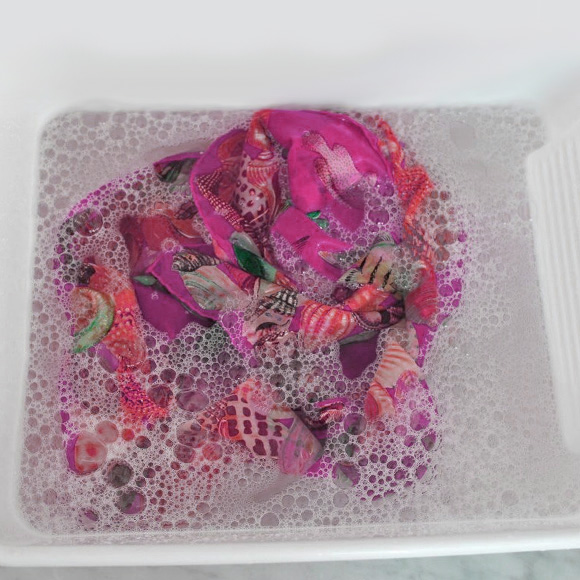 Handwashing is always the best and safest method for washing organza.
Add 2 capfuls or a squirt of Delicate Wash to a washbasin or sink filled with cool water.
Submerge the item and gently agitate the water with your hands to evenly distribute soap. Soak for up to 30 minutes.
Rinse well by running cool water through the item until the water is no longer soapy.
Do not wring. Instead, press the water out of the item.
Lay the item flat in its natural shape on a drying rack or hang to dry. Do not put it in the dryer!
Most delicate items will be wrinkled after laundering. We recommend steaming for the best and safest finish.
If ironing, use the lowest temperature setting and iron on the wrong side of the fabric (with the garment inside out). A pressing cloth between the iron and item will be safest.
To freshen items between wearings, spritz with Delicate Spray.