Nylon is most commonly associated with parachutes, tights, and fishing nets, but this super durable fabric is making its way into dresses, shorts, backpacks, athletic wear, and much more.
At the Laundress, we often get asked: "can you machine wash nylon?", "How do you clean a nylon bag", and "can you dry clean nylon?"
We've collected our tried and true best practices for pretreating and washing nylon, including tips on what to avoid (like drying nylon in direct sunlight) in our ultimate cleaning nylon guide.
From keeping nylon items smelling great between washes with the Fabric Fresh Classic Spray to learn more about seasonal storage ideas, keep reading. And for the latest fabric and home cleaning tips, explore the Clean Talk Blog.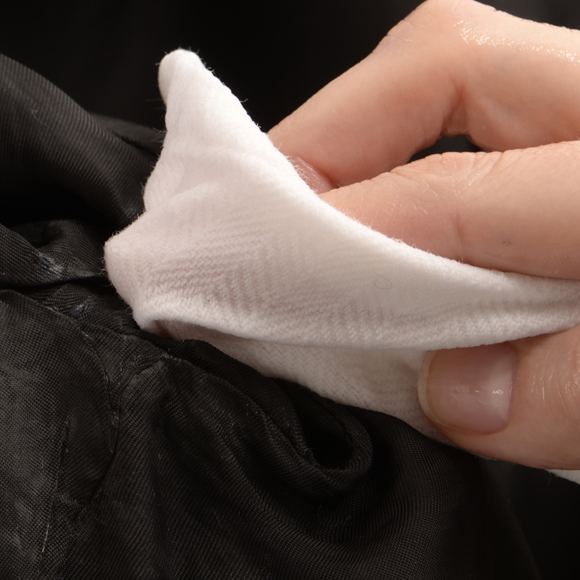 Nylon cannot be dry cleaned. For unlaunderable items such as upholstery, spot treat only.
To spot treat, wet the Wash & Stain Bar and gently work into the stained area(s).
Remove soap and dirt with a wet Lint-Free Cleaning Cloth be sure to remove all soap. Dampen the cloth as needed, and repeat the process until satisfied.
When washing, always pretreat stains with Stain Solution or the Wash & Stain Bar. Focus on susceptible areas such as underarms, necklines, and cuffs. Stain Solution is ideal for protein and tannin stains, such as wine, coffee, ink, grass, urine, blood, and old, set-in stains such as pit stains. The Wash & Stain Bar works the material to remove dirt, grease, oil, and makeup.
To remove odor, presoak the item for 30 minutes in cool water mixed with 1/4 cup of Scented Vinegar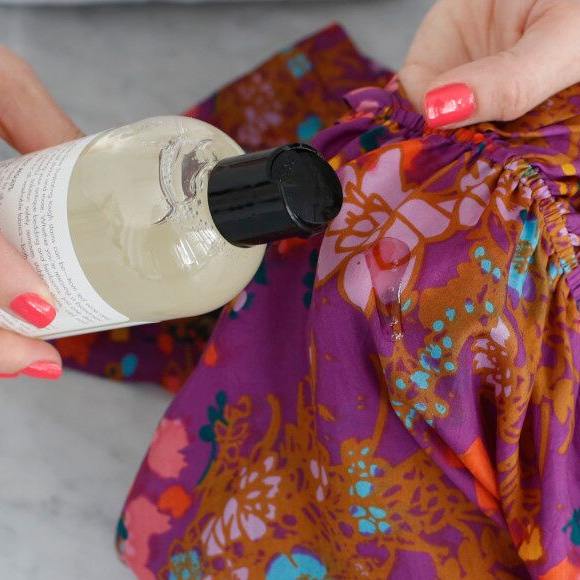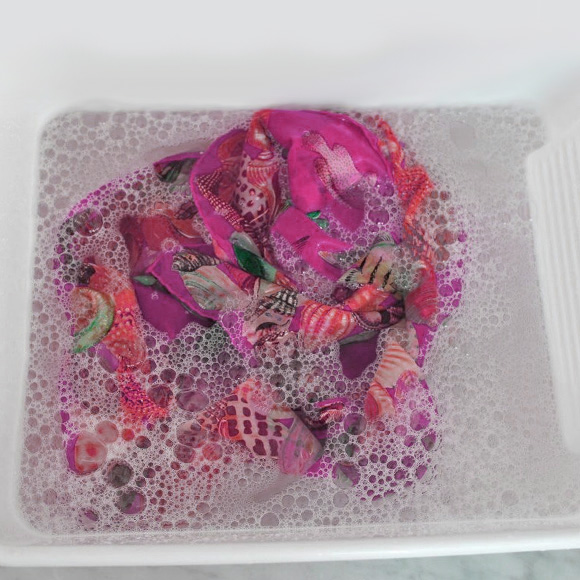 Handwashing is always the best and safest method for washing delicate nylon items, such as hosiery.
Add 2 capfuls or a squirt of Delicate Wash to a washbasin or sink filled with cool water.
Submerge the item and gently agitate the water with your hands to evenly distribute soap. Soak for up to 30 minutes.
Rinse well by running cool water through the item until the water is no longer soapy. Do not wring. Instead, press the water out of the item.
For durable nylon clothing such as outerwear, wash with Signature Detergent on the normal cycle with hot water to achieve the deepest clean.
Wash with like colors and fabrics only.
If your item is dirty, dingy, or dull in color, add a capful of All-Purpose Bleach Alternative to the pretreat or wash cycle.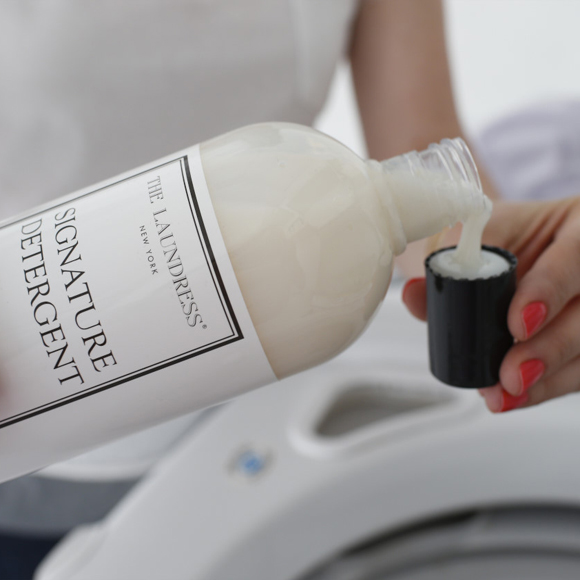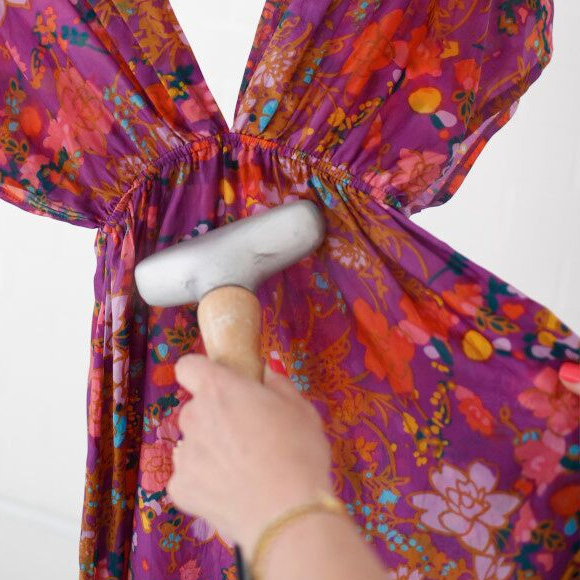 Nylon can be tumble dried on low, or line dried. Avoid direct sunlight. To reduce wrinkles, remove from the dryer while still damp or line dry.
Steam after washing to remove wrinkles and between wears to freshen and remove odor and bacteria.
To freshen between launderings, spritz with Fabric Fresh Classic.
Always store items clean. We recommend storing in a breathable cotton storage bag to protect items from bugs.

Storing in plastic encourages yellowing and can trap mildew-causing moisture, a prime environment for bugs.

All techniques are based on textile science. Not all garments perform and react as science would predict.