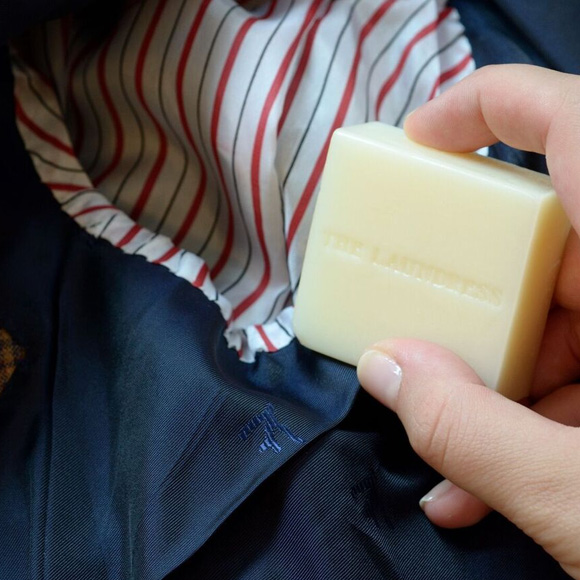 How you wash, clean, and care for your linen sheets or clothing depends on the type of linen it is. If your item is structured (such as a suit or blazer with shoulder pads), or unlaunderable (such as upholstery), then washing your linen will consist of spot treatment instead of actual washing.
To spot treat, wet the Wash & Stain Bar and gently work into the stained area(s).
Remove soap and dirt with a wet Lint-Free Cleaning Cloth?be sure to remove all soap. Dampen the cloth as needed, and repeat the process until satisfied.
The right way to wash linen always starts with pre-treatment. When washing linen, always pretreat stains with Stain Solution or the Wash & Stain Bar. Focus on susceptible areas such as underarms, necklines, cuffs, and hems.
Stain Solution is ideal for protein and tannin stains, such as wine, coffee, ink, grass, urine, blood, and old, set-in stains such as pit stains. (Learn how to get blood stains out .)
The Wash & Stain Bar remove stains such as dirt, grease, oil, makeup, and ring-around-the-collar.
Flax linen is particularly prone to pit stains, yellowing, and dinginess. To remove old and tough stains, presoak with All-Purpose Bleach Alternative in a washbasin using hot water.
To remove odor, presoak the item for 30 minutes in hot water mixed with 1/4 cup of Scented Vinegar.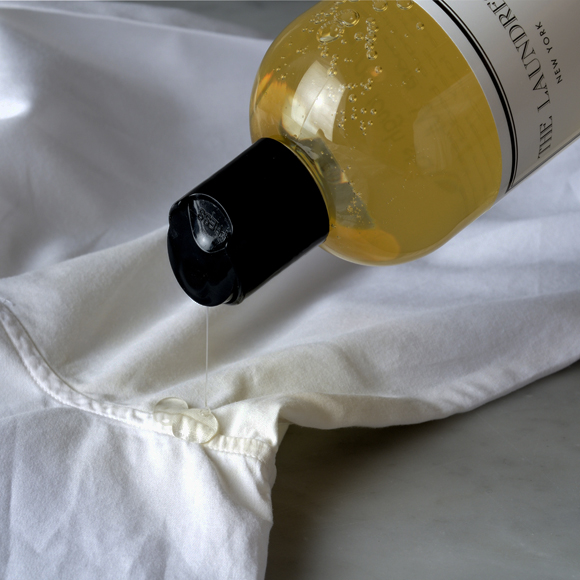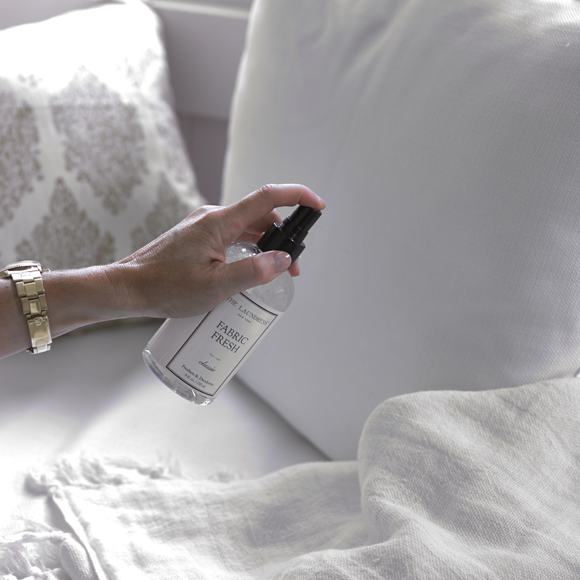 Linen can withstand tumble drying with high heat. To ease ironing, remove from the dryer while still damp or line dry.

Line drying helps preserve fibers, colors, shape, and elasticity, while also saving energy!

To remove wrinkles, iron on the highest temperature setting, or steam.

For a crisp finish and added wrinkle and stain resistance, spray with Stiffen Up when ironing.

To freshen between launderings, spritz with Fabric Fresh Classic.
Always store items clean and unstarched. We recommend storing in a breathable cotton Storage Bag to protect items from bugs.Storing in plastic encourages yellowing and can trap mildew-causing moisture, a prime environment for bugs.

All techniques are based on textile science. Not all garments perform and react as science would predict.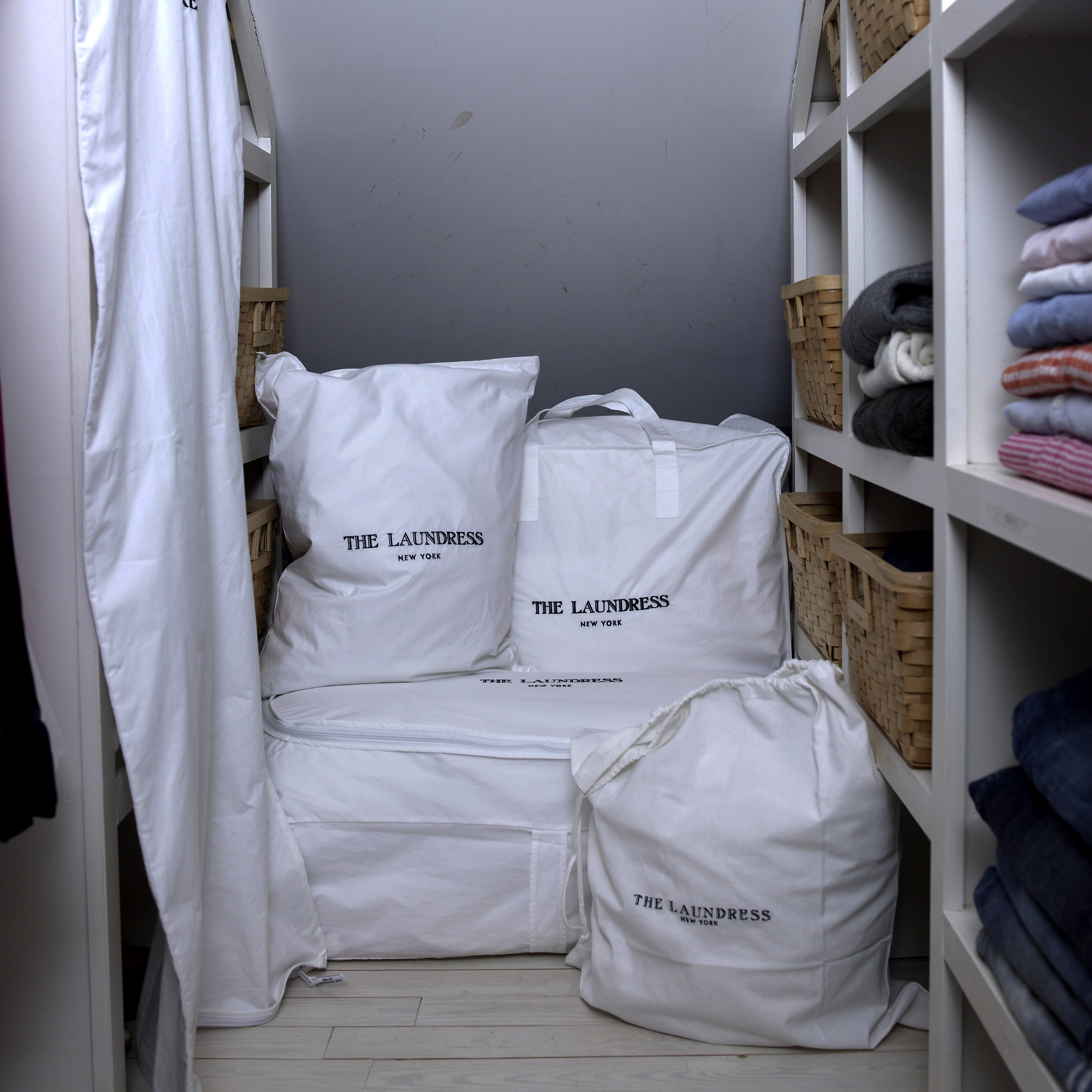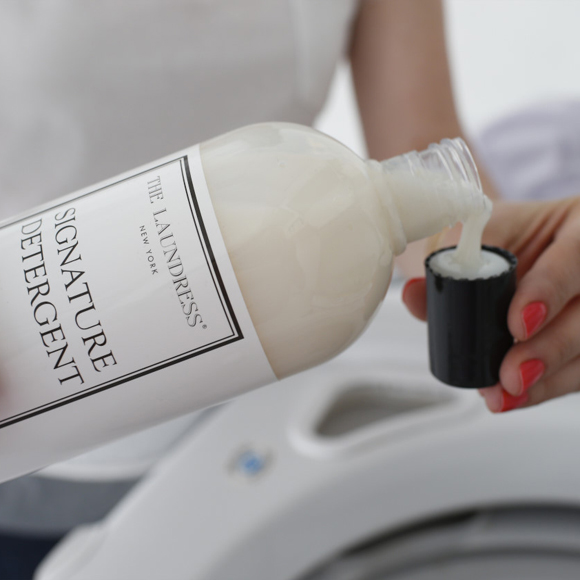 You can machine wash linen. Wash linen with Signature Detergent on the normal cycle with hot water to achieve the deepest clean.Wash with like colors and fabrics only.

To maintain whiteness and brightness, we recommend adding a capful of All-Purpose Bleach Alternativeto each load in the wash cycle.

Eliminate static, prevent wrinkles, ease ironing, and keep clothing soft with Fabric Conditioner Classic. It is best used with every other wash.